Seven Arts Entertainment Announces the US Theatrical Release of "Drunkboat"
(July 12, 2012)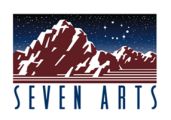 LOS ANGELES, CA -- (Marketwire) -- 07/12/12 -- Seven Arts Entertainment Inc. ("Seven Arts") (NASDAQ: SAPX) today announced the US theatrical release of "Drunkboat" (the "Film"). The film will be released on Friday, July 13th, exclusively through AMC Movie Theatres throughout major cities to include Chicago, Los Angeles, New York and Boston.
"Drunkboat" is the new tragi-comedy from playwright/director Bob Meyer, starring John Malkovich, John Goodman and Dana Delany. "Drunkboat" tells the story of Mort Gleason (Malkovich), who returns to the family home after a 25-year absence, where his sister (Delany) is raising her young son Abe. Abe is in the thrall of purchasing a sloop from an unscrupulous boat salesman (Goodman). Both powerful and touching, this film tells the story of a young man's dreams of sailing the world and an older man's reconciliation with his family.
Gabe Toro from IndieWire raves about the film, "It remains a pleasure to see, in Malkovich and Goodman, two canny pros at the top of their game".
"We are thrilled this picture will be released throughout the US and could not be more pleased to be working with AMC Theaters," said Peter Hoffman, CEO of Seven Arts. "This is a great movie that deserves to be shown to a wider audience."
Executive Producer Anthony Tomaska said, "Malkovich and Goodman are awesome together in this touching film."
About Seven Arts Entertainment Inc.:
Seven Arts Entertainment Inc. is the successor to Seven Arts Pictures Plc, which was founded in 2002 as an independent motion picture production and distribution company engaged in the development, acquisition, financing, production and licensing of theatrical motion pictures for exhibition in domestic (i.e., the United States and Canada) and foreign theatrical markets, and for subsequent worldwide release in other forms of media, including home video and pay and free television.
Cautionary Information Regarding Forward-Looking Statements:
Forward-looking statements contained in this press release are made under the Safe Harbor Provision of the Private Securities Litigation Reform Act of 1995. Any such statements are subject to risks and uncertainties that could cause actual results to differ materially from the anticipated.
Contact:

Seven Arts Entertainment Inc.
Peter Hoffman
323-372-3080
phoffman@7artspictures.com


Copyright @ Marketwire
Page: 1
Related Keywords:
Seven Arts Entertainment Inc, Home, Family, Family, Movies & Music, Movies by Genre, USA, Marketwire, Inc., Theaters, Film, Television, Entertainment, Family, Other,
---