Selectica Community Gathers for Annual User Conference, Fusion '12
Representatives From Nearly 40 Companies Connect for 2-Day Event in Napa, California
(May 15, 2012)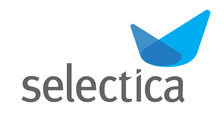 SAN MATEO, CA -- (Marketwire) -- 05/15/12 -- Selectica (NASDAQ: SLTC), provider of software that accelerates sales cycles and streamlines contract processes, today announced that its annual user conference, Selectica Fusion '12, will begin this evening at the Westin Verasa Napa in Napa, California.
This year's event will bring together many of the company's contract lifecycle management (CLM) and sales configuration customers, prospects, and partners for customer showcases, industry-specific roundtables, open labs with technical experts, and panel discussions. The conference will include sessions on such topics as fostering solution adoption throughout the organization, climbing the CLM maturity curve, and amplifying sales efficiency and deal visibility with contract lifecycle management. Customers will also have opportunities to preview and provide feedback on the roadmap for Selectica Guided Selling and Selectica Contract Lifecycle Management (CLM).
"Past participants have told us they consider networking one of the most valuable aspects of Fusion, so we've designed a conference that maximizes attendees' opportunities to connect with us and with each other," said Jennifer Bomze, Vice President of Marketing at Selectica. "But we know they come first and foremost to learn, and that's why we've made sure there's something for everyone: for instance, tips for getting more out of their Selectica solutions right away, insights for how to address industry-specific challenges, inspiration for how to leverage Selectica solutions to achieve broader organizational wins, and much, much more. I look forward to welcoming everyone this evening and getting started!"
Panelists, speakers, and moderators for Fusion '12 hail from a variety of industries such as manufacturing, healthcare, pharmaceuticals, government contracting, high-tech, consumer goods, hospitality, energy, and financial services.
Selectica Fusion '12 is sponsored in part by Duff & Phelps, Huron Legal, Protiviti, Adobe EchoSign, salesforce.com, and Provectus IT.
For detailed event information, including a list of speakers and the agenda, visit www.selecticafusion.com.
About Selectica, Inc.
Selectica (NASDAQ: SLTC) develops innovative software that the world's most successful companies rely on to improve the effectiveness of their sales and contracting processes. Our guided selling, sales configuration, and contract lifecycle management solutions support the Global 2000 and growing mid-size firms in closing billions of dollars' worth of business each year. Our patented technology, delivered through the cloud, makes it easy for customers in industries like high-tech, telecommunications, manufacturing, healthcare, financial services, and government contracting to overcome product and channel complexity, increase deal value, and accelerate time to revenue. For more information, visit www.selectica.com.
Forward Looking Statements
Certain statements in this release and elsewhere by Selectica are forward-looking statements within the meaning of the federal securities laws and the Private Securities Litigation Reform Act of 1995. Such information includes, without limitation, business outlook, assessment of market conditions, anticipated financial and operating results, strategies, future plans, contingencies and contemplated transactions of the Company. Such forward-looking statements are not guarantees of future performance and are subject to known and unknown risks, uncertainties and other factors which may cause or contribute to actual results of Company operations, or the performance or achievements of the Company or industry results, to differ materially from those expressed, or implied by the forward-looking statements. In addition to any such risks, uncertainties and other factors discussed elsewhere herein, risks, uncertainties and other factors that could cause or contribute to actual results differing materially from those expressed or implied for the forward-looking statements include, but are not limited to the on-going global recession; fluctuations in demand for Selectica's products and services; government policies and regulations, including, but not limited to those affecting the Company's industry; and risks related to the Company's past stock granting policies and related restatement of financial statements. Selectica undertakes no obligation to publicly update any forward-looking statements, whether as a result of new information, future events or otherwise. Additional risk factors concerning the Company can be found in the Company's most recent Form 10-K, filed by the Company with the Securities and Exchange Commission.
Copyright @ Marketwire
Page: 1
Related Keywords:
contract lifecycle management, sales configuration customers, Manufacturing, Sales, Manufacturing/Production, Marketing, Manufacturing, Sales & Marketing, Networking, Business Issues, Telecommunications, Law & Regulations, Management, Sales, Sales, Marketwire, , Financial, Business, Other,
---