Select2gether Launches First Mobile Interactive Social Commerce Experience at DEMO Fall 2011
S2g Mobile Lets Anyone With a Smartphone Connect With Friends to Get Live Advice on Their Favorite Product Finds
(September 13, 2011)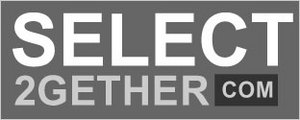 SANTA CLARA, CA -- (Marketwire) -- 09/13/11 -- Need feedback on an outrageous item you found at your favorite online retailer? At DEMO Fall 2011, Select2gether, the leading social interaction company unveiled S2g Mobile, the first mobile, interactive social commerce application, available on the iPhone, Android, and smartphone platforms.
Select2gether's mobile application gives you the ability to:
See your friends online through major mobile social networks;
Take a picture of an item you find with your mobile device and ask your friends for their advice in real-time;
Automatically get pointed to similar items with competing prices and brands.
"Select2gether is creating ways to make browsing online a true, social event, much like live trips to the mall, viewing a photo album live together or like a face-to-face meeting," said Jeany Stein, Founder and CEO of Select2gether.
According to Forrester Research, "Mobile commerce is expected to reach $31 billion by 2016."
Matt Marshall, executive producer of DEMO, notes, "Mobile interactive shopping is poised for rapid growth with the number of users growing at an exponential rate, and Select2gether is helping drive the industry. DEMO is the ideal place for Select2gether to launch its mobile interactive shopping application."
About Select2gether
Select2gether is a live, social-interaction platform, powering real-time interaction with friends and advisors via web and mobile. There is no other site with a live feature, allowing users to interact and exchange with friends. The Live Showroom enables friends to interact, view, exchange, and discuss products, photos, and videos, all in real-time.
Founded in 2009 by Jeany Stein, an award-winning entrepreneur and high-technology executive with a passion for style and fashion, Select2gether, Inc. is headquartered in Menlo Park, Calif. To learn more about Select2gether, please visit http://www.select2gether.com, on Facebook or Twitter.
About DEMO
Produced by the IDG Enterprise events group, the worldwide DEMO conferences focus on emerging technologies and new products innovations, which are hand selected from across the spectrum of the technology marketplace. The DEMO conferences have earned their reputation for consistently identifying cutting-edge technologies and helping entrepreneurs secure venture funding and establish critical business. For more information on the DEMO conferences, visit http://www.demo.com/.
Media Contact
Select2gether
415-577-7219
[email protected]


Copyright @ Marketwire
Page: 1
Related Keywords:
mobile, interaction, life, select2gether, jeany stein, ecommerce, fashion, Internet,Communications,Digital Audio,Web,Smart Phone,iPods,iphone,Research,Internet,Business,PDA/Smartphone,Marketwire, Inc.,Apple Computer,Lifestyle,Internet Technology,Business,Other,
---