Security On-Demand(TM) Adopts Tripwire VIA to Provide Cloud and Hybrid Customers With Advanced Security and Compliance Capabilities
Secured by Tripwire(R) Now Offered by Leading Managed Security Service Provider for File Integrity Monitoring and Regulatory Compliance
(February 14, 2012)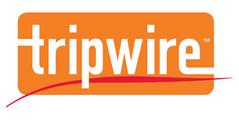 PORTLAND, OR -- (Marketwire) -- 02/14/12 -- Security On-Demand Inc., the leading provider of hybrid cloud security and compliance solutions announced today that Tripwire, the leading global provider of IT security and compliance automation solutions, has been selected as the technology provider for advanced security configuration management, file integrity monitoring (FIM), and continuous compliance with regulatory standards, such as PCI, SOX, and HIPPA.
The new managed security offering by Security On-Demand, called "FIM On-Demand," will provide businesses, both large and small, with the necessary protection to guard against the latest security threats and support regulatory compliance efforts through both cloud-based and premise-based solutions. The company has packaged together their security analysis expertise along with Tripwire's data awareness capabilities to create a service that is a critical differentiator within their managed services portfolio.
"It's one thing to have lots of log data and system alerts available to analyze, and quite another to know what data is actionable," said Peter Bybee, President and CEO of Security On-Demand. "With the Secured by Tripwire solutions and our data analysis interpretation and process, we provide a high level of operational intelligence that our customers need along with peace of mind and full adherence to compliance requirements."
Secured by Tripwire is a powerful and effective security technology solution for cloud and managed security providers, enabling Security On-Demand to offer Tripwire VIA, a comprehensive suite of managed compliance and security solutions, as a co-managed or fully managed solution. Secured by Tripwire offers unique licensing options designed to minimize upfront costs and effectively align with revenue to maximize margins. This enables Security On-Demand to help clients save money through subscription-based pricing that is extremely favorable and competitive in the marketplace.
According to Bybee, "Organizations of all sizes are looking to increase their cloud-based technology footprint, however, this increases the complexity of systems operations and often increases the number of point tools that must be managed. That's one of the reasons IT managers have viewed security management and File Integrity Monitoring (FIM) as problematic. Tripwire solutions are different. They enable the service provider to manage data through a single in-house aggregator -- much like a windowpane on change activity. Tripwire VIA does what other tools can't do -- integrate easily and provide visibility across existing infrastructures. It is a key component to our operational success with Managed FIM services."
About Security On-Demand
Security On-Demand™ is the leading provider of hybrid cloud security and compliance solutions. Our Security-as-a-Service based security solutions help organizations cost-effectively adhere to compliance requirements, proactively manage risk, and protect against security threats. Our highly scalable and flexible security architecture eliminates capital outlay, provides 24x7 support/monitoring coverage, and significantly lowers management, maintenance and staffing costs. More information about Security On-Demand is available at www.securityondemand.com
About Tripwire
Tripwire is a leading global provider of IT security and compliance solutions for enterprises, government agencies and service providers who need to protect their sensitive data on critical infrastructure from breaches, vulnerabilities, and threats. Thousands of customers rely on Tripwire's critical security controls like security configuration management, file integrity monitoring, log and event management. The Tripwire VIA platform of integrated controls provides unprecedented visibility and intelligence into business risk while automating complex and manual tasks, enabling organizations to better achieve continuous compliance, mitigate business risk and help ensure operational control. More information about Tripwire is available at www.tripwire.com
Contact:
Nicole Andergard
Tripwire
503.276.7541
[email protected]


Copyright @ Marketwire
Page: 1
Related Keywords:
Tripwire, Inc., Marketwire, Inc., ,IT (Information Technology),Security,Business,Other,
---