Security Health Plan of Wisconsin Partners With MyAssist
Live-Agent Personal-Assistance Leader to Provide Resource Support and Assistance During National Healthcare-Enrollment Session
(October 30, 2013)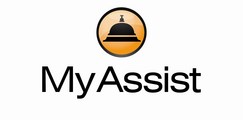 STEVENS POINT, WI -- (Marketwired) -- 10/30/13 -- MyAssist™ (www.myassist.com), the nation's leading provider of personal-assistance services and connection-generated data, announced today it has been selected by Security Health Plan of Wisconsin, Inc., to support customers looking to enroll in Qualified Health Plans on the Health Insurance Marketplace created as part of the Affordable Care Act.
Security Health Plan, a health-maintenance organization that works with employer groups, individuals and families, enlisted MyAssist to help Security Health enroll people in the state's insurance exchanges and buy health care benefits during the open-enrollment period that runs from Oct. 1, 2013, to March 31, 2014.
My Assist is also helping customers enrolling in Security Health Plan's Advocare Medicare Advantage plans during their enrollment period, which runs from Oct. 15-Dec. 7, 2013.
MyAssist has licensed staff specifically trained to answer customers' ACA-related questions and enroll them in Security Health Plan insurance products.
"MyAssist is a valued partner in our consumer marketing strategy. We were impressed by their customer-centric approach and technical experience," said John Kelly, Chief Marketing Officer for Security Health Plan.
"The business relationship will better assist Wisconsinites to make health-insurance decisions for themselves and their families," Kelly added. "MyAssist's services help Security Health Plan be more efficient and serve our customers."
"MyAssist is pleased to have been chosen by Security Health Plan to assist during open enrollment," said John Noel, CEO of MyAssist. "Our agents have extensive knowledge of their products, and we share in their mission to create a new marketplace where individuals and small businesses in Wisconsin can get access to affordable, quality health-insurance plans. We look forward to a long business partnership with Security Health Plan."
The Affordable Care Act, the healthcare-reform law, requires most people to have health insurance on Jan. 1, 2014, purchased through either their employer or directly from a health-insurance carrier such as Security Health Plan.
MyAssist lets customers choose how they want to contact and interact with Security Health Plan. A customer calling Security Health can speak with a live agent or request a callback if an agent is not immediately available. Customers can also use the Web for an online chat or to get answers to frequently asked questions. Desktop tools help educate and prepare agents to respond to and resolve customer inquiries quickly and efficiently.
About Security Health Plan
Security Health Plan is a not-for-profit health-maintenance organization dedicated to providing high-quality insurance coverage to Wisconsin residents for more than 40 years. Security Health Plan of Wisconsin, Inc., was named one of the nation's best health-insurance plans by the National Committee for Quality Assurance (NCQA) for its Medicaid, Medicare and Private plans in NCQA's Medicare Health Insurance Plan Rankings for 2013-2014.
About MyAssist™
MyAssist™, a unique live-agent personal-assistance and concierge service from the Noel Group, uses advanced technology to provide service to its members and generate data for its partners. Members can access MyAssist via iPhone, BlackBerry and Android apps, email, or any phone line. Learn more about MyAssist at myassist.com.
About Noel Group
Led by John Noel, founder of Travel Guard and a pioneer in the travel-insurance industry, Noel Group is a multifaceted organization built on a value-based business approach, unparalleled customer service and exceptional performance standards. Our commitment to global citizenship drives us to make business decisions based on the best interests of our team members, clients and the global community.
Noel Group companies include MyAssist, a leading live-agent personal assistance, telematics, and data-collection service for individuals and companies; Compass Properties, which manages and represents landmark properties in Wisconsin and nationwide; and Insure America, a provider of innovative insurance products and services for the travel industry. Learn more at NoelGroup.com.
Add to Digg Bookmark with del.icio.us Add to Newsvine
For further information, contact:
Brad Rutta
Noel Group
715-321-3201
brutta@noelgroup.com


Copyright @ Marketwire
Page: 1
Related Keywords:
Mac, Android, OS9, OSX, Marketwire, Inc., Apple Computer, Insurance, Surgery, Seniors Health, Seniors, Insurance Companies, Science, Internet Technology, Medical, Business, Email,
---