Secrets of Hit Invisibility iPad 2 App Revealed in New Videos
(July 02, 2011)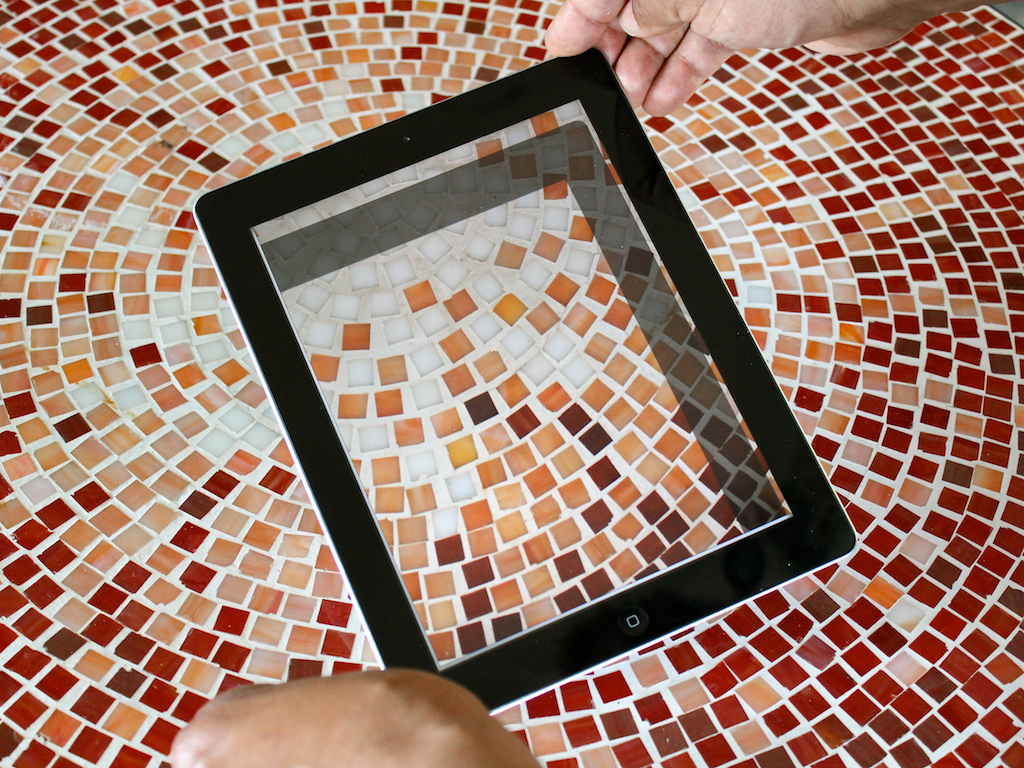 Sebastopol, CA (PRWEB) July 02, 2011
Levity Novelty LLC, maker of the Invisibility app for the iPad 2 that shot to the top of the App Store charts last week, has released new videos that show viewers just how to produce the amazing Invisibility effect. The videos also show scenes of animated virtual worlds with physics, supported by the app but not previously shown.
The Invisibility app creates the illusion that the iPads screen is transparent, by animating an image of the at table or other surface its laying on including details like shadows cast on the table by the iPads empty frame as it moves.
Rave Reviews
Press reviews and articles on Invisibility have been uniformly favorable:
"High on the wow factor the perfect app to whip out when your Android friends start teasing you about your magical tablet. One minute with this 99¢ app should silence them for a while, writes leading high tech site Gizmodo.
Tablet PC Expert writes, Magic proof once again of the creative minds of Apple's app developers, while the app specialists at Chipotlelabs write it "turns your iPad 2 into a chameleon," adding it to their Staff Favorites.
Wired Magazines Steven Levy calls it The coolest use for the iPad 2 camera I've seen to date.
After its Wednesday June 22 launch, Invisibility quickly rose to the top of the App Store charts. By the weekend it was the #1 selling paid Entertainment app for the iPad, and the #12 paid app over all, remaining in the Entertainment Top 10 for much of the week. Its #1 status is all the more significant considering that Invisibility cant run on any iPad sold last year or before March of this year, since it requires the gyroscopes rst introduced in the iPad 2 this spring, and cant be purchased from older iPads.
Some customers had trouble making the effect work and, without a video tutorial or similar help, expressed their frustration in App Store ratings and reviews that questioned whether it works, spurring conict there with customers who already use and love Invisibility.
Viral Videos and New Tutorials
The tutorial videos launched today include narration that explains exactly how to move the iPad to achieve the best effect, which takes advantage of the rotation-sensitive gyroscopes. Users should tip the iPad and then turn it around its lowest corner, rather than lay it at or slide it across the table.
Were eager for everyone to have great experiences with Invisibility, and these video tutorials are essential to ensuring that, says Invisibility inventor Dr. David Levitt. While outspoken frustrated customers make up less than 1% of our sales, were especially eager to help users who didnt get it to work right away. Well be posting more videos, and an app update that takes users to tutorial videos in one tap after they launch. Levity Novelty also provides responsive support at its web site's User FAQ page and at support(at)levitynovelty(dot)com.
The initial public videos of Invisibility showed seemingly transparent iPads being spun or walked across a table, with only a musical interlude and no narration or explanation. These 30 second videos quickly received over 60,000 hits on YouTube.
The new videos show users playing with Invisibility on various surfaces including Persian rugs, wood tables, and granite counters. While the surfaces should be at, Invisibility works equally well on soft rugs and bedspreads. The videos also show users tossing, catching, and spinning the photos in their iPad in an Invisibility Bonus Feature called Photo Landscapes. The ability to add photos to the virtual worlds enables more kinds of tricks, from Time Travel (showing photos that may have been on the table previously) to Teleportation and Mind Reading. The new videos confirm that, beyond the transparency effect, Invisibility's patent pending Pantomime technology turns the iPad screen into a moving window into a virtual world.
Myths and Magic
Magic typically misleads its audience, and successful high tech magic can predictably lead to confusion and myths. The Invisibility animation is so seamless and responsive, some viewers assume the moving image on the screen is a live video feed from the iPads rear camera whereas in fact, lighting and focus would be impossible for that camera an inch above the table. For best results, users take a still photo from about two feet up.
The real value of the iPads rear facing camera for Invisibility is in allowing the user to quickly (or slyly) snap a photo of the table just before sharing the trick. Invisibility lets the user pinch a relatively small iPad camera photo so its life size, creating seamless reecting tiles out of the image so the edges dont show. That way, instead of a photo image slightly smaller than the screen, users see an endless, innite world with the same texture as the photo. Moreover, since any image in the iPads synced Photo Albums can become the endless world, Invisibility can work with much larger photos than the iPad camera can take. This lets users move an "invisible" iPad over bigger surfaces for more impressive illusions and more beautiful image experiences.
Invisibility is available in the App Store for US $0.99 at
http://itunes.apple.com/app/invisibility/id428501156
About Levity Novelty LLC
Levity Novelty LLC, maker of iPhone and iPad apps to startle and delight, was founded by Dr. David Levitt in 2009. Dr. Levitt was the founder and CEO of ConnectedMedia and Hip Software, maker of award winning Macintosh applications. ConnectedMedias ConnectedTV, one of the rst touch apps designed to tap and stroke with your ngers, turned a Palm PDA into a web powered, personalized TV guide and remote control.
Levitt received his doctorate in Artifiicial Intelligence and masters degree from MIT, after graduating from Yale in Engineering. He has been a research scientist, software developer and lecturer at the MIT Media Lab, Atari Research, Interval Research and NYUs Interactive Telecommunications Program. In 1990 he joined the team at VPL Research that invented Virtual Reality, developing granted patents in VR technology.
###
Read the full story at http://www.prweb.com/releases/invisibility/app/prweb8618390.htm.
Page: 1
Related Keywords:
market research,research and development,medical research,science and technology,applied science,material science,human science,natural science,philosophical science,research,science (general),animal science,micro science,,weather science,agricultural research and technology,family,family planning,education,adult education,further education,religious education,economy, business and finance,financial and business service,business enterprises,business (general),plastic art,entertainment award,
---