Secrets & Strategies for Winning Job Interviews Revealed in Todd Moster's New Book, "The Underground Guide to Job Interviewing"
(March 20, 2012)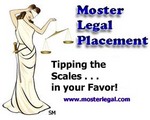 LOS ANGELES, CA -- (Marketwire) -- 03/20/12 -- With nearly 13 million Americans out of work and experts predicting fewer new jobs in the post-Great Recession economy, a new book has emerged to help job seekers succeed in an increasingly cut-throat employment market. In "The Underground Guide to Job Interviewing: A Quick and Irreverent Primer for the Working Professional," veteran executive recruiter Todd Moster provides an inside look at ways to distinguish oneself as the leading candidate for a job in today's extremely competitive job market. President of respected Los Angeles-based legal recruiting firm Moster Legal Placement, Inc., Moster provides a comprehensive strategy to prepare for that all-important interview based on countless meetings and prep sessions he's conducted with job seekers over the years.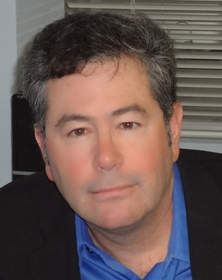 "With 10 to 100 candidates competing for each new job that opens up, this book could not have come out at a better time," says Moster. "Even as we emerge from the Great Recession, experts are warning of an essentially jobless recovery and a stubborn unemployment rate that the Federal Reserve Chairman described last month as a 'national crisis.' With millions of people picking through a smaller number of jobs, job seekers no longer have the luxury to 'wing it.' Perhaps they'll only get invited to one interview over a period of months -- and they better make it count. 'The Underground Guide to Job Interviewing' is the job seeker's 'survival handbook' containing the tools they'll need to effectively prepare for and out-perform competitors vying for the same positions."
Moster's view of the job interview as simply a specific type of business meeting resonates with business experts. "Whether you're starting a business or advancing on enemy territory in a war, certain fundamentals apply," says Charles F. Goetz, serial entrepreneur and Professor of Entrepreneurship and Distinguished Lecturer at Goizueta Business School, Emory University. "You have to know your terrain -- both the roads to take and the minefields to avoid. You need a clear objective. You must prepare and you need to work hard. 'The Underground Guide to Job Interviewing' applies these principles to the business microcosm of the employment interview in a practical and entertaining manner."
Written in a lighthearted, irreverent style, "The Underground Guide to Job Interviewing" is designed for busy professionals seeking a quick, easy-to-digest and entertaining approach to mastering the interview process. Utilizing a combination of suggested preparation strategies, home-spun advice, step-by-step protocols and wry illustrations, "The Underground Guide" arms candidates with the questions they will likely be asked at interviews, recommendations on the best responses to provide, and suggestions of subjects to avoid -- at all costs.
Over his years of preparing candidates for job interviews in the legal profession, Moster, a 30-year attorney who traded in his trial hat for executive recruiting 14 years ago, witnessed trends in the candidates who sought jobs. "Those who got hired were always candidates who prepared for the toughest questions and knew how to interact professionally with the person holding the key to their future." At the repeated suggestion of his candidates, Moster condensed his interview training techniques into book form and "The Underground Guide to Job Interviewing" was born.
"The Underground Guide to Job Interviewing" has been positively reviewed by attorneys, career consultants, HR experts, business professionals and authors. It is available for purchase on Amazon.com at http://tinyurl.com/7ccd8zu.
An experienced trial attorney, legal search professional and author, Todd Moster is the guiding force behind Moster Legal Placement, Inc. (www.mosterlegal.com), the Los Angeles-based legal recruiting and consulting company he founded in 2008. Over the past 14 years, he's placed partners, associates, in-house corporate attorneys, paralegals, legal marketing directors and others into jobs with corporations and law firms. Interview BootCamp® is Moster's specialized training program that coaches professionals in all fields in effective job interviewing techniques.
Image Available: http://www2.marketwire.com/mw/frame_mw?attachid=1919592

Add to Digg Bookmark with del.icio.us Add to Newsvine
Please contact:
Todd Moster, Esq.
Director, Recruitment & Placement
Moster Legal Placement, Inc.
Tel: (310) 786.9225
Email: Email Contact
www.mosterlegal.com


Copyright @ Marketwire
Page: 1
Related Keywords:
job seekers, job candidates, executive recruiter, legal recruiter, interviewing for job market, Marketwire, Inc., ,Business,Business Professionals,
---