Searchmetrics Launches Adobe Genesis Integration With Adobe SearchCenter+
Web Marketers Can Now View Adobe SiteCatalyst and Adobe SearchCenter+ Data With Searchmetrics Monitoring and Reporting, Allowing for Sophisticated Strategies That Optimize Expenditures
(December 12, 2011)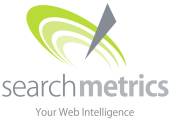 NEW YORK, NY -- (Marketwire) -- 12/12/11 -- Searchmetrics, the world leader in search analytics software, today announces the general availability of the integration of its search analytics data with Adobe® Digital Marketing Suite products Adobe® SiteCatalyst®, actionable web analytics of online strategies, and Adobe® SearchCenter+, a paid search optimization solution. Now online marketers can use the integrated solution, automated using Adobe® Genesis™, to compare organic and paid performance metrics side by side, to realize bid optimization using organic rank scenarios, and to receive keyword recommendations based on organic search performance, saving PPC resources on an ongoing basis.
The integration of search analytics data by Searchmetrics, named "Adobe Best Technology Partner" for 2011 in EMEA, with the Adobe Digital Marketing Suite provides a coordinated view of organic and paid search holistically, on an international scale, from one underlying data set. Joint customers can benefit from enhanced control over SEO measurements and optimized identification of new opportunities for customer websites, based on Searchmetrics technology. Searchmetrics' customers now will receive more precise website traffic and performance information from Adobe SiteCatalyst.
According to Pew Research, a coordinated effort of organic and paid search strategies can result into an increase in search performance of up to 25%, whereas poorly coordinated strategies can actually decrease performance by up to 95%.
"This integrated solution allows a more sophisticated and transparent strategy for balancing and optimizing paid and organic search strategies," said Dr. Horst Joepen, CEO, Searchmetrics. "Those responsible for SEM budgets can look at metrics side by side, on one dashboard, do bid optimization using organic rank scenarios vs. competitors and calculate the best use of resources on an ongoing basis based on organic rankings, PPC conversion rates, Return on Investment (ROI), and other powerful metrics."
Timo Salzsieder, CEO of TOMORROW FOCUS Technologies GmbH, which has been an Adobe partner and an elite partner of Searchmetrics, welcomes the release of the Searchmetrics integration with the Adobe Digital Marketing Suite.
"Both Adobe SiteCatalyst and the Searchmetrics Suite form the basis for our range of services in the area of web analytics and search engine optimization," says Salzsieder. "This joint solution allows us to give our customers even deeper transparency over their search engine marketing budgets in the future."
Existing Adobe Digital Marketing Suite customers can activate Searchmetrics easily via the Genesis wizard. For more information, please visit: www.omniture.com/go/42418 for Adobe sales contacts by region or Searchmetrics sales at: sales@searchmetrics.com.
About Searchmetrics
Searchmetrics is the global expert in search and social analytics software, empowering marketers to increase visibility and market share on the world's leading search engines. We create value by providing the best quality data on a global scale. Clients and partners worldwide rely on Searchmetrics to maximize return from search investments with actionable insights that help better manage, improve and scale search marketing campaigns.
Searchmetrics' robust search marketing tool, Searchmetrics Suite, is supported by a unique server infrastructure that offers monitoring of over 100 search engines in 36 countries worldwide. Searchmetrics Suite is also home to the Searchmetrics Essentials data modules, SEO+SEM and Social, encompassing the largest, fastest databases for search and social media available.
Headquartered in Berlin, with subsidiaries and offices in New York, London and Paris, the company delivers real web intelligence to a growing international customer base. You can follow Searchmetrics on Twitter @Searchmetrics or on Facebook at www.facebook.com/Searchmetrics. For more information, please visit: www.searchmetrics.com.
Media Contact:
Marina Greenwood
Activa PR for Searchmetrics
415.776.5350
Email Contact

Sales Contacts:
Email Contact
U.S.: 866-411-9494
U.K.: +44 (0) 1344-393-056
DE: +49 (0) 30-3229535-35
Existing Adobe customers please visit www.omniture.com/go/42418 to contact Adobe sales in your region.


Copyright @ Marketwire
Page: 1
Related Keywords:
SEO, SEM, search engine optimization, SEO tools, Searchmetrics, social media, SEO platforms, , Home, Internet, Digital Media Software, Web, Search, Research, Social Media, Sales, Marketing, Sales & Marketing, Internet, Business Issues, Social Media, Search, Search Engines, Search Engine Optimization, Sales, Sales, Marketwire, , Internet Technology, Other,
---