Seamless Announces the First Annual CRAVED Restaurant Award Winners
Members Choose Top Local Restaurants That Deliver Food Happiness, Everyday
(November 07, 2011)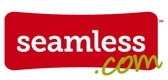 NEW YORK, NY -- (Marketwire) -- 11/07/11 -- Seamless, the nation's leading digital service for ordering delivery and takeout food from thousands of top restaurants in the US and UK, today announced the winners of the first annual CRAVED Restaurant Awards. CRAVED recognizes restaurants that provide everyday food happiness to Seamless members across the nation by offering great food and service, through delivery and takeout, for any occasion. Voted by Seamless customers, winners were chosen across 15 categories in seven of Seamless' top market areas: New York, Chicago, Los Angeles, San Francisco, Boston, Philadelphia and Washington, D.C. A full list of winners can be found on the CRAVED website www.seamless.com/craved-restaurant-awards.
"For our members, food is mood. They are experts at knowing the neighborhood restaurants that can literally bring food happiness to their lives on a day-to-day basis," said Jonathan Zabusky, Seamless CEO. "With CRAVED, we wanted to give members a chance to recognize their favorites among the more than 7,500 restaurant partners in the Seamless network. In turn, the awards will help members discover new favorite spots in their area. We're thrilled with the voting results and look forward to making this an annual tradition."
CRAVED Awards Categories:
The unique CRAVED Awards categories were designed to capture the moments that represent "food happiness" for Seamless members. Categories include:
Best food for movie-night in
Best just-like-mom's food
Best fun-night, rough-morning food
Best I-wish-I-could-have-made-this food
Best get-more-than-you-pay-for food
Best "hooray Friday!" food
Best impress-your-date food
Best post-workout-refuel food
Best sweet treat food
Best game day food
Best I'm-thinking-of-you food
Best my-coworkers-will-love-me-for-ordering-this food
Best I'm-catering-an-awesome-party food
Best pickup-for-a-picnic food
Best I-just-ordered-this-from-a-plane-train-or-automobile food
"Our goal is to make hungry people happy," said Zabusky. "CRAVED categories represent everyday situations where people have a need for food. Ordering and then eating that food can not only satisfy hunger, but can provide happiness. The CRAVED winners represent the restaurants that make our more than one million members the happiest."
The award nomination and voting process uncovered various regional and national cuisine preferences. Italian cuisine swept the "best just-like-mom's food" category in all cities, where Chinese locked in the "best get-more-than-you-paid-for-food" title. In the battle for "best game day food," New Yorkers prefer fried chicken and barbeque while Bostonians love pizza. And, Chicagoans prefer crepes to satisfy their sweet cravings, while New Yorkers seem to prefer cupcakes in "best sweet treat food." Across all cities, people are willing to pay more to impress their dates, selecting from Seamless' higher-end restaurants for the "best impress-your-date food."
Offering a unique opportunity for restaurants to stand out among their peers, CRAVED furthers the support Seamless provides its restaurant partners in marketing, customer retention and new customer acquisition. Winning restaurants will have the option to designate their CRAVED Award status on Seamless, notifying customers that fellow members chose their food as the best in a select category. The awards also bolster Seamless' position as the leading destination for local restaurant discovery and decision-making, adding a new level of information to the already rich ratings and reviews system on the site.
In addition to being designated as a CRAVED winner on the Seamless site, winning restaurants will be given a sticker to be displayed in their store front and will have the option to order free, eco-friendly CRAVED delivery bags. They will also be highlighted on The Delivery Bag, Seamless' blog.
For more information on Seamless, visit www.Seamless.com and @Seamless on Twitter.
About Seamless
Seamless is the most trusted and comprehensive source for local restaurant information and ordering. The company has made finding and ordering food from local restaurants fun and easy for more than one million members and many of the world's largest companies. Through its website, mobile web, and mobile applications for the iPhone, Android, and BlackBerry, Seamless offers full menus, ratings, reviews, and exclusive discounts from an extensive network of restaurants in New York, Washington DC, Boston, Chicago, San Francisco, Los Angeles, Philadelphia, London, and other US cities. Seamless will facilitate more than $400 million in food orders from its 7,500+ partner restaurants in 2011. Seamless is an independent, privately held company.
Atomic PR for Seamless:
Allison Brady
212-699-3648
Email Contact


Copyright @ Marketwire
Page: 1
Related Keywords:
delivery, takeout, restaurants, seamless, Marketwire, , Apple Computer, Restaurants, Internet Technology, Other,
---