ScrollMotion Launches Next Generation Book Reader Platform for iPhone and iPod Touch
ScrollMotion Iceberg Reader 3.0 Brings In-App Purchase; Cut, Copy, Paste and Annotate Text; and Virtual Bookshelf Functionality to Breakthrough eBook Reader Platform
(October 27, 2009)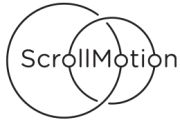 NEW YORK, NY -- (Marketwire) -- 10/27/09 -- ScrollMotion, creators of the Iceberg Reader and a leading developer of original iPhone applications, today announced the launch of its Iceberg Reader 3.0 platform. Building on the new functionality in Apple's iPhone OS 3.0 operating system, the new Iceberg Reader 3.0 delivers a host of new features to the eBook reader platform.
The new Iceberg Reader 3.0 is now available in ScrollMotion's entire library of best-selling titles from the world's leading publishers, including Random House, Hachette, Simon & Schuster, Houghton Mifflin Harcourt, Penguin USA, Macmillan, McGraw-Hill and Kaplan. Among some of the most popular titles currently available are "Twilight" by Stephenie Meyer; "Angels and Demons" and "The Lost Symbol" by Dan Brown; "Say You're One of Them," by Uwem Akpan; and "Coraline," by Neil Gaiman.
Among the new features on the new Iceberg Reader 3.0 are the following:
-- In-App Purchasing: The Iceberg Reader 3.0 in-app purchase feature allows readers to browse the iPhone app store directly and purchase books from within the reader, without needing to navigate outside the app. Books are searchable by title, author, subject and category, and can be downloaded directly into the Iceberg Reader app, where they are available to be read instantly. The Iceberg Reader is the only application that allows readers to download best-selling titles on the iPhone with a single click.
-- In-App Bookshelf: Each title downloaded through the iPhone App Store is stored on the Iceberg Bookshelf, which resides within the Iceberg Reader App, allowing readers to take their entire libraries with them wherever they go.
-- Tactile Reading Experience: Deploying ScrollMotion's breakthrough tactile reading experience, the Iceberg Reader 3.0 platform allows readers to zoom text by pinching and move through pages with the swipe of a finger. The platform also includes a consistent pagination feature for easy reference.
-- Copy, Paste, Annotate and e-Mail: Readers using the Iceberg Reader 3.0 platform can now select and copy text and send it right into e-mail -- or post directly to Facebook -- with a single click. E-mailed text is automatically populated with relevant bibliographic information including author, title, page number and a link back to purchase to the book in the App Store.
-- Persistent Table of Contents and Book Navigation: The Iceberg Reader maintains pagination to keep the reader oriented while reading, along with a persistent table of contents that allows readers to skip to specific book chapters or specific pages.
"The iPhone is a magic slate for creating great content," said ScrollMotion co-founder and Chief Creative Officer Josh Koppel. "By focusing on the reader experience above all else, we've been able to use Apple's amazing technology to create an entirely new reading medium that has the kind of functionality book lovers could only dream about as recently as two years ago."
To view a video demo of the new Iceberg Reader 3.0, click here: http://www.youtube.com/watch?v=daQPnsdRtzU. To download the Iceberg Reader 3.0 application, click here: http://itunes.apple.com/WebObjects/MZStore.woa/wa/viewSoftware?id=324160941&mt=8
About ScrollMotion
ScrollMotion is a media and technology company specializing in the development of innovative applications for mobile devices. Using proprietary technology for the iPhone and iPod Touch, ScrollMotion is reshaping digital art, information and entertainment in an intuitive and enjoyable way. The company's flagship product, the Iceberg Reader, offers consumers a user-friendly and true-to-text eBook experience. ScrollMotion is also helping many of the greatest names in traditional media successfully transition to digital and mobile programming. To find out more, please visit www.scrollmotion.com.
CONTACT:
John Roderick
J. Roderick, Inc.
Email Contact
631.656.9736


Copyright @ Marketwire
Page: 1
Related Keywords:
ScrollMotion, USA, Marketwire, Apple Computer, Entertainment,
---