ScienceLogic Adds Comprehensive Video Conferencing Management Capabilities to IT Operations Platform
New Features Enable Enterprises and Service Providers to Manage and Monitor Heterogeneous Video Conferencing Systems
(February 28, 2012)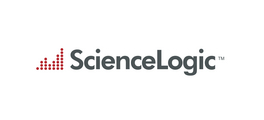 RESTON, VA -- (Marketwire) -- 02/28/12 -- ScienceLogic™ Inc. has announced the addition of video conferencing management capabilities to its IT operations and dynamic cloud management platform. Providing support for Cisco TelePresence (Tandberg), Polycom, and LifeSize, ScienceLogic offers the most comprehensive video conferencing management product on the market. Service providers and corporations can now use a single IT management system to easily manage multi-vendor video conferencing environments, including endpoints and hosted or remote infrastructure, and deploy managed video services with confidence.
ScienceLogic pre-integrates the core management functions that enterprises and service providers need to manage IT operations across today's complex data center and cloud computing infrastructures, including performance, fault, availability, asset, service desk, automation, and event management. As a result, ScienceLogic monitors the entire IT infrastructure of servers, networks, and storage -- not just the video conferencing and telepresence systems -- to provide a comprehensive view of video conferencing service quality through a single web console. Given the bandwidth demands and complex quality of service (QoS) policies required for telepresence deployments, the ability to monitor video conferencing in context with the rest of the IT infrastructure provides better insight into how it is performing and its impact on other applications and systems.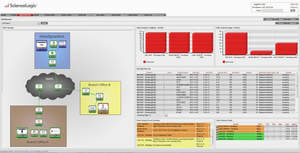 Specifically, ScienceLogic customers have access to video asset and inventory management, health and availability statistics, call detail records, and customizable reporting and dashboards. In addition, ScienceLogic provides visibility into each video call as it occurs as well as historical analyses to help organizations diagnose problems and optimize future performance.
The ability to maintain a high-quality video conferencing experience frees IT staff to focus on more strategic projects. This includes using ScienceLogic's built-in multi-tenancy capability to quickly create managed video services, which drive new revenue streams and competitive differentiation. For example, service providers can easily create branded portals for each customer to monitor the status and performance of their video conferencing and telepresence systems as a value-add service.
In addition, the ScienceLogic platform is customizable to quickly manage new and existing devices, systems and applications, without the need for vendor code changes or services engagements. This enables organizations to manage their collective IT resources now and be prepared to handle changes in the future -- such as an acquisition that brings a different vendor's video conferencing system into the IT mix -- for better support of business goals. Also, third-party systems, such as those that offer ticketing, can be easily integrated into the product to streamline workflow.
With the ScienceLogic video conferencing management solution, service providers, enterprises and government agencies can address the key challenges surrounding video management, including:
IT strain - Provides alerts for an array of availability and performance conditions. Monitors video in tandem with the IT infrastructure to ensure IT resources are not impacted.
Visibility - Monitors all major vendor video equipment and every call on a minute-by-minute basis to ensure high quality. Provides visibility into the network as well as servers, virtual machines and the applications used to provide the video services.
Mixed vendor environment - Provides heterogeneous support for broad device coverage across Cisco (Tandberg), Polycom and LifeSize.
Trouble detection / troubleshooting - Ability to create, document, escalate, and track incidents through resolution via the built-in ticketing system or a third-party system.
Integrating video management - Provides easy integration with other back end systems, including scheduling systems, ticketing systems, and billing systems.
Multi-tenancy - Provides centralization of all monitoring on a single platform that can fully support multiple customers with each customer only having access to their data.
The ScienceLogic video conferencing management solution is available immediately at no additional cost to existing customers who are using the latest generation of the ScienceLogic product. ScienceLogic charges per device, with a device license costing $150 per device. The ScienceLogic platform is also available via subscription.
Supporting Quotes:
Kevin Detsch, Vice President of Business Development, ePlus:
"Having ScienceLogic as the core platform from which we deliver high-quality Managed Services to our customers is integral to our business. With ScienceLogic's new video management capabilities, it will be easy for us to create and provide managed video services for our customers from the same management console we currently use. This will further enhance our ability to be a 'one-stop-shop' for customers to deliver cost-effective collaboration architecture support of complex, dynamic, and highly-integrated solutions across multiple manufacturers."
Ira M. Weinstein, Senior Analyst and Partner, Wainhouse Research:
"As the importance of video conferencing in the enterprise has grown, so has the need for tools to monitor and manage the video environment. For IT managers, the ScienceLogic platform enables the management of video conferencing and other IT technologies via a single portal. For service providers, the ScienceLogic platform enables the delivery of cost-effective video conferencing managed services using a centralized, multi-tenant architecture."
Richard Chart, Executive Vice President of Product Management, ScienceLogic:
"Video collaboration technology has gone mainstream, and as our enterprise and service provider customers can attest, video is an essential communications tool in today's workplace. However, video conferencing technology brings with it a unique set of challenges that if not addressed, can devalue a video deployment. ScienceLogic's expertise in simplifying support for monitoring any device, application or system uniquely positions us to deliver superior video management capabilities."
"The level of customizability available with ScienceLogic has enabled several of our customers to innovate on our platform and create their own internal video management capabilities. We worked with several of them to perfect their solutions and build our own packaged offering that will extend the breadth of service we provide to all our customers."
Supporting Resources:
About ScienceLogic
ScienceLogic facilitates centralized IT operations and dynamic cloud management by uniting and correlating critical IT functions such as performance, fault, availability, asset, service desk, automation, and event management, all in a single product. The cohesive ScienceLogic platform provides an accurate, actionable view of business service delivery across any mix of physical, virtual and cloud environments. Beyond just monitoring, ScienceLogic technology gives service providers and enterprises the management and customization capabilities needed to deliver optimal application performance, improve IT efficiency, and confidently move to new architectures and differentiated service offerings. For more information visit www.sciencelogic.com or the ScienceLogic Blog at blog.sciencelogic.com.
ScienceLogic is a trademark of ScienceLogic Inc. in the United States and other countries. Other company, product and service marks may be trademarks or service marks of others.
Image Available: http://www2.marketwire.com/mw/frame_mw?attachid=1900113

Add to Digg Bookmark with del.icio.us Add to Newsvine
Media contact:
Chandra Hosek
ScienceLogic Inc.
T: 571-572-2734
E: Email Contact


Copyright @ Marketwire
Page: 1
Related Keywords:
Cisco, Polycom, LifeSize, Tandberg, video conferencing, telepresence, video management, ScienceLogic, Office Equipment,Applications,Storage,Internet,Business Issues,Cloud Computing,Services,Misc,Networks,Architecture,Internet Server Applications,IT Management,infrastructure,Management,IT Managers,USA,Marketwire, Inc., ,Internet Technology,Business,Other,
---