Save Money, Save Paper, Plant Trees! SavingStar Eliminates Waste With Environmentally-Friendly Digital Grocery Coupons; Will Plant a Tree For Every User
(April 22, 2011)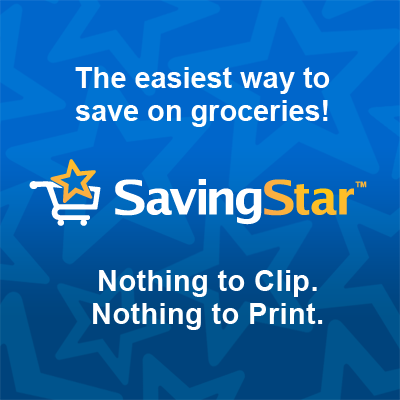 Waltham, MA (PRWEB) April 22, 2011
Shoppers can now save money on everyday items at grocery and drugstores without the waste generated by paper coupons. SavingStar, a new grocery coupon service, launched this week as the only company offering completely digital grocery coupons for use at more than 24,000 stores nationwide. The eCoupons are linked to users existing store loyalty cards that are swiped at checkout. In honor of Earth Day on Friday, April 22, 2011, SavingStar will make a $1 donation to American Forests for each new user who registers for SavingStars free service online at savingstar.com or on the companys Android or iPhone apps. Each dollar donated plants another tree.
According to industry statistics, 332 billion coupons were printed in 2010, 21 billion more than in 2009, and 99% of these coupons were thrown away.
Shoppers are tired of clipping and printing coupons, which wastes time and an incredible amount of paper. We believe SavingStar will encourage the use of digital coupons as an alternative to paper coupons while making the process of saving on groceries easier, said David Rochon, founder and CEO of SavingStar. If unused paper coupons and store circulars can fill 20 train car loads each week, just think of the significant impact that using digital coupons could have on the environment.
SavingStar works for todays tech savvy and socially-responsible generation who consider their smartphones and computers their lifelines, and regularly tap deals and discounts online. Shoppers choose which eCoupons they want from SavingStar and when their store loyalty cards are swiped at checkout, the money is automatically added to their SavingStar accounts (rather than being deducted at the register). Users can then pick their preferred payout from direct deposit into their bank or PayPal account, to an Amazon gift card, to a donation to the charity American Forests to help plant trees (American Forests is rated 4 stars by the charity rating service Charity Navigator). SavingStar will donate up to $5,000 to American Forests on Earth Day, helping to plant up to 5,000 trees.
About SavingStar:
SavingStar is the first and only national, fully digital, grocery eCoupon service, available for free at savingstar.com and on iPhone and Android mobile apps. The company enables consumers to choose where they shop and how they save. Providing exclusive eCoupons redeemable at over 24,000 stores, SavingStars eCoupons are linked to customers grocery and drugstore loyalty cards and offer a more convenient and eco-friendly way to save on groceries than paper coupons. SavingStar automatically adds the value of each eCoupon redeemed into the users SavingStar account, enabling the consumer to pick their payout from cash back to gift cards to charity donations. SavingStar also powers Upromise Grocery eCoupons, helping its over 13 million members save for college. SavingStar is backed by Flybridge Capital Partners, First Round Capital, and other investors. The company is based in Waltham, MA.
###
Read the full story at http://www.prweb.com/releases/2011/04/prweb5269964.htm.
Page: 1
Related Keywords:
computing and information technology,satellite technology,wireless technology,science and technology,technology (general),identification technology,agricultural research and technology,internet,computing and information technology,satellite technology,wireless technology,science and technology,technology (general),identification technology,agricultural research and technology,money and monetary policy,family,family planning,fishing industry,food,cinema industry,radio industry,television industry,music industry,process industry,food,food safety,food,
---