Santeon Group, Inc. to Provide Agile Services to The MITRE Corporation
(April 26, 2012)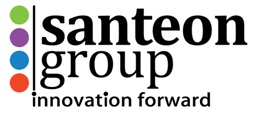 RESTON, VA -- (Marketwire) -- 04/26/12 -- Santeon Group, Inc. (OTCBB: SANT) (PINKSHEETS: SANT) today announced that it is providing Agile coaching and consulting services to The MITRE Corporation as part of the not-for-profit company's work in support of the United States Department of Homeland Security. Santeon was selected to perform these services based on its expertise and reputation in the Agile Training and Transformation field.
"I'm pleased that MITRE selected Santeon to provide these services," said Dr. Ash Rofail, chairman and CEO of Santeon. "This agreement sets Santeon apart as a leader in Agile services. I look forward to setting a foundation for future engagement with MITRE and other customers."
About The MITRE Corporation
The MITRE Corporation is a not-for-profit organization that provides systems engineering, research and development, and information technology support to the government. It operates federally funded research and development centers for the Department of Defense, the Federal Aviation Administration, the Internal Revenue Service and Department of Veterans Affairs, the Department of Homeland Security, and the Administrative Office of the U.S. Courts, with principal locations in Bedford, Mass., and McLean, Va. To learn more, visit www.mitre.org.
About Santeon Group, Inc.
Santeon Group is a technology company headquartered in Northern Virginia with offices strategically located in Reston, VA, Tampa, FL and Cairo, Egypt. Santeon offers products and services in Agile training and transformation, healthcare, energy and media. Santeon's goal is to serve emerging markets by providing technically superior products and solutions while reducing the cost of ownership and deployment of these solutions through a strong channel partner and distribution model. For more information please visit our web site at http://www.santeon.com/.
Safe Harbor Statement
This press release contains statements that may constitute forward-looking statements. These statements are based on current expectations and assumptions and involve a number of uncertainties and risks that could cause actual results to differ materially from those currently expected. For additional information about Santeon's future business and financial results, refer to Santeon's Annual Report on Form 10-K that may be found at sec.gov or on http://santeon.com/Sec_Filings.html. Santeon undertakes no obligation to update any forward-looking statements that may be made from time to time by the company, whether as a result of new information, future events or otherwise.
Investor Relations Contact:
Mark Guirgis
Acting Chief Financial Officer
Phone: 703-970-9200
markguirgis@santeon.com


Copyright @ Marketwire
Page: 1
Related Keywords:
Santeon Group, Inc. , Security, Internet, Administration, Security, Administration, USA, Egypt, Marketwire, Inc., , IT (Information Technology), Financial, Internet Technology, Computer Science, Business, Other,
---