Santeon Group, Inc. Interim Operational and Financial Update
(May 15, 2012)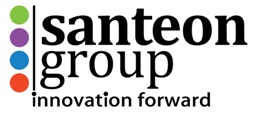 RESTON, VA -- (Marketwire) -- 05/15/12 -- Santeon Group, Inc. (OTCBB: SANT) released key highlights of the Special Update Call it held for shareholders and all interested parties on Thursday, May 10th, 2012 at 5:00 PM (EDT). The purpose of the Special Update Call was to provide an interim update on the progress of the Company's business efforts, recently-awarded contracts, its recent 2010 10-K filing, the status of its current year audit and its plans and strategy for 2012/2013. Following management's prepared remarks, shareholders and other interested parties had the opportunity to ask questions of management.
On the call, Dr. Ashraf M. Rofail, Chairman of the Board and Chief Executive Officer, and Mark Guirgis, Acting Chief Financial Officer, addressed the following topics:
The Company's business practices (lines of business);
Its new customers and contracts;
Summary of financials the 2010 SEC Annual Form 10-K;
Operational initiatives taken to enhance operational growth;
Key hires made in the last twelve months; and
2012 and 2013 strategic objectives.
"Many great things have happened for Santeon since our last update call in May 2011," said Dr. Rofail as he began the call. "While it was not our intention to let this much time elapse before having another call, we were busy completing the 2010 SEC form 10-K and meeting the requirements of new customer demand. Over the last twelve months, management has been focused on growing our business, acquiring new customers and expanding our products and services. I am committed to reaching out to our shareholders more frequently than we have in the past within the guidelines that are set forth by the SEC," concluded Dr. Ashraf Rofail.
Below is a summary of the points made by Dr. Rofail and Mr. Guirgis during the Special Update Call:
The Company's Lines of Business (Practices):
The Company has worked hard over the past 2 years toward being recognized as the thought leader in Agile transformation. The result of these efforts is evidenced by the contracts and customers we won in 2011 and thus far in 2012.
In the electronic Benefits Network (eBN), we believe we are the market leader in what we call "last mile" connectivity -- connecting hundreds of companies to hundreds of benefits providers on one network platform. We have signed up many important partners over the last nine months that will generate substantial revenues over the coming periods as we complete the set-up process and they market the service to their customers.
In the government sector, we have been invited to speak at inter-governmental conferences on Agile and how government can be more efficient. We are confident this will lead to federal business and a greater awareness of "who" Santeon is and what we can offer.
In Software Development Outsourcing, we have stable base of important customers, but we need to scale and increase our delivery capacity; this is an area that will take some of our attention the 2nd half of the year.
In Media, the Company has fallen behind the market, and we need to realign our vision and release products that are ahead of the current demand. We will focus on this in the second half of 2012.
New Customers and Contracts:
Regarding Agile, during the last six months, we signed agreements to provide Agile training, coaching and consulting services with three companies that appear among the first 150 listed in the Forbes Fortune 500© list of companies and a major government contractor. The total value of these four agreements is $2.5 million. All of these contracts present multi-year transformation initiatives with the potential for many follow-on services. Of the revenues mentioned above, much of that will be recorded in 2012
Some of these contracts were won through competitive bids, others resulted from persons who attended our public Agile training classes and then went back to their management promoting Santeon's Agile expertise. Quite simply, this is the best form of advertising -- the referral of a satisfied customer. All of these customers are sophisticated companies that perform a thorough analysis before selecting a vendor and we take pride in the fact that Santeon was chosen to lead their Agile transformation.
As for eBN, this practice has experienced significant growth over the last nine months and this is validated by the list of companies that have joined our Network in the past 8 months which include 5 of the leading Human Resources, Payroll and Benefits Management Software vendors.
It is truly exciting to develop, manage, support and grow the largest network of benefits enrollment and exchange in the county.
2010 SEC Form 10K filing:
The two-year audit for 2009 and 2010 took much longer than originally anticipated; but the amount of time is not uncommon for a company that was previously private and not subject to public company reporting or audit requirements. Factors that contributed to the delay are: a change in financial management after the departure of Marc Lord, the previous Chief Financial Officer; delays in identifying new financial management; and other challenges related to preparing the consolidated financials, post-merger.
For the year ended 2009, Santeon recorded a Net Profit after tax in excess of $190,000 on revenue of nearly $1.3 million. It should be noted that during the full year ended 2009, Santeon was still a private company and not subject to the normal public reporting requirements that it is now subject to.
For the year ended 2010, Santeon recorded a Net Loss after tax of $700,000. The Net Loss included a non-cash charge of $245,000 for the impairment of acquired assets and $400,000 of redundant management compensation related to the merger with ubroadcast. This redundant compensation did not repeat in 2011. In addition to these items, there was a substantial amount of non-recurring expenses related to the merger with ubroadcast and other costs associated with public company compliance. Revenue for the year ended 2010 as compared to 2009 was relatively flat due to certain projects in 2009 that did not repeat in 2010 and also due to the significant management distraction caused by the merger activities. Cost of revenue increased substantially in 2010 due to the addition of headcount and expenses related to the Agile line of business, that was acquired in April 2010, and the cessation of capitalization of labor related to internally developed software. The near doubling of compensation expense from 2009 to 2010 is due to redundant management compensation expense related to the merger, as I mentioned earlier. The year over year increase in Selling, general and administrative expenses is due to higher marketing expenses, costs associated with public company compliance, insurance, travel and rent expenses.
It is management's objective to be up to date with all SEC filings by September 30, 2012. This includes the 2011 10-K, the three 10-Qs for 2011 and the two 10-Qs for first and second quarter 2012.
Operational Initiatives and Growth:
Over the last year, we made several strategic hires to augment our consulting practice and meet new customer demand.
Most notably, we hired a dedicated chief financial officer, dedicated in-house General Counsel, financial accountant, three new Agile consultants, two account managers, one client services and one new marketing specialist.
Recently, we established a subsidiary in Pune, India to support growth in the software development outsourcing practice and accommodate growth of additional services in our eBN practice.
We are working on version one of an Agile software product that we intend to release to the public very soon. We have already sold an instance of this product to two of our customers and the feedback was very positive.
2012 and 2013 Strategic Objectives:
Our objective is to maintain balance between increasing revenue and profitability.
In order to increase revenue and profits, we have to strike the right balance between the various revenue sources. While Agile consulting brings higher revenue, the cost for delivery is also high and it needs to be balanced with sales of products that offer higher margins.
For example, the eBN revenue is similar to an annuity: the initial provisioning cost of each new customer is substantial, but the recurring revenue does not require any support cost.
Our objective is to grow revenue and stay disciplined with respect to expenses until we get to a sustainable profit position. However, we will not take any actions that threaten the growth of our business.
About Santeon Group, Inc.
Santeon Group is a technology company headquartered in Northern Virginia with offices strategically located in Reston, VA, Tampa, FL and Cairo, Egypt. Santeon offers products and services in Agile training and transformation, healthcare, energy and media. Santeon's goal is to serve emerging markets by providing technically superior products and solutions while reducing the cost of ownership and deployment of these solutions through a strong channel partner and distribution model. For more information please visit our web site at http://www.santeon.com/.
Safe Harbor Statement:
The following presentation includes statements that may include, among others, forward-looking statements about our beliefs, plans, objectives, goals, expectations, estimates and intentions that are subject to significant risks and uncertainties and are subject to change based on various factors, many of which are beyond our control. The words "may", "could", "should", "would", "believe", "anticipate", "estimate", "expect", "intend", "plan", "target", "goal" and similar expressions are intended to identify forward-looking statements. All forward-looking statements, by their nature, are subject to risks and uncertainties. Our actual future results may differ materially from those set forth in the forward-looking statements. Our ability to achieve our financial objectives could be adversely affected by many factors, including, without limitation, the following factors: The strength of the United States economy, changes in the securities markets legislative or regulatory changes, the loss of key personnel, technological changes, changes in customer habits, our ability to manage these and other risks, and our ability to deliver products and services on time. However, other factors besides those listed above or discussed elsewhere in this presentation also could adversely affect our results, and you should not consider any such list of factors to be a complete set of all potential risks or uncertainties. These forward-looking statements are not guarantees of future performance, but reflect the present expectations of future events by our management and are subject to a number of factors and uncertainties that could cause actual results to differ materially from those described in the forward-looking statements. Any forward-looking statements made by us speak only as of the date they are made. We do not undertake to update any forward-looking statement, except as required by applicable law. For additional information about Santeon's future business and financial results, refer to Santeon's Annual Report on Form 10-K that may be found at sec.gov or on http://santeon.com/Sec_Filings.html. Santeon undertakes no obligation to update any forward-looking statements that may be made from time to time by the company, whether as a result of new information, future events or otherwise.
Investor Relations Contact:
Mark Guirgis
Acting Chief Financial Officer
Phone: 703-970-9200
markguirgis@santeon.com


Copyright @ Marketwire
Page: 1
Related Keywords:
shareholders, interim update, 10-k, financial, growth, business practices, government sector, USA, India, Egypt, Marketwire, Inc., , Financial, Internet Technology, Computer Science, Business, india, Other,
---