Santeon Announces Special Update Call Thursday, May 10, 2012 at 5:00 PM (EST)
(May 04, 2012)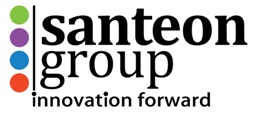 RESTON, VA -- (Marketwire) -- 05/04/12 -- Santeon Group, Inc. (OTCBB: SANT) today announced that it will hold a special update call on Thursday, May 10, 2012 at 5:00 PM (EST) to update shareholders and all interested parties on the progress of the Company's business efforts, recently-awarded contracts, its recent 2010 10-K filing, the status of its current year audit and its plans and strategy for 2012/2013. Subsequent to the prepared remarks, shareholders and other interested parties will have the opportunity to ask questions of management.
"Over the last twelve months, management has been focused on growing our business, acquiring new customers and expanding our products and services. I am eager to share the results of our efforts with our shareholders," commented Chairman and CEO, Dr. Ashraf Rofail. "The Company's operations and revenue have grown since our last update call in May 2011 and while our day-to-day focus is on business growth, I am committed to reaching out to our shareholders more frequently than we have in the past within the guidelines that are set forth by the SEC," commented Dr. Rofail.
You must register to participate in this call. To do so, please go to the following link and follow the simple instructions:
https://www3.gotomeeting.com/register/648189582
Upon registering for the call, you will receive the necessary instructions to participate in the call on May 10, 2012.
About Santeon Group, Inc.
Santeon Group is a technology company headquartered in Northern Virginia with offices strategically located in Reston, VA, Tampa, FL and Cairo, Egypt. Santeon offers products and services in Agile training and transformation, healthcare, energy and media. Santeon's goal is to serve emerging markets by providing technically superior products and solutions while reducing the cost of ownership and deployment of these solutions through a strong channel partner and distribution model. For more information please visit our web site at http://www.santeon.com/.
Safe Harbor Statement
This press release contains statements that may constitute forward-looking statements. These statements are based on current expectations and assumptions and involve a number of uncertainties and risks that could cause actual results to differ materially from those currently expected. For additional information about Santeon's future business and financial results, refer to Santeon's Annual Report on Form 10-K that may be found at sec.gov or on http://santeon.com/Sec_Filings.html. Santeon undertakes no obligation to update any forward-looking statements that may be made from time to time by the company, whether as a result of new information, future events or otherwise.
Investor Relations Contact:
Mark Guirgis
Acting Chief Financial Officer
Phone: 703-970-9200
[email protected]


Copyright @ Marketwire
Page: 1
Related Keywords:
Santeon Group, Inc. , Egypt, Marketwire, Inc., , Financial, Internet Technology, Business, Other,
---