Santa Claus is Back With Its PNP-Portable North Pole Console for a Third Year to Create and Send Personalized Video Messages!
Unique Address: portablenorthpole.caUgroupMedia and RedFlagDeals.com Unite to Bring Christmas Into the Digital Age While Supporting UNICEF
(November 22, 2010)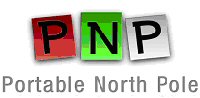 MONTREAL, QUEBEC -- (Marketwire) -- 11/22/10 -- Santa Claus is pleased to announce that his PNP - Portable North Pole console is available online starting today at its unique address: portablenorthpole.ca. This secure and free application allows users to create and send personalized video messages from Santa Claus for the enjoyment of children of all ages, whether big or small.
With the PNP console, a video message can be easily created, incorporating the recipient's first name, age and photo(s), and even mentioning a desired gift. The message can be viewed before being sent by e-mail, and may be shared with family and friends on Facebook or Twitter.
"The PNP console has already sent out more than 10 million video personalized messages from Santa Claus, but this year we wanted to go much further so that Santa can offer children and adults a richer and more complete experience to celebrate the magic of Christmas in this digital age," said Alexandre Berard, UgroupMedia President and CEO.
This year, the PNP console is offering a selection of new messages for toddlers, children and adults, with each message providing more personalization according to each person's profile. There is also the option of integrating photos, including the wished-for gifts. Parents and friends who want to keep their video messages can download them to their computer for a minimal charge, as indicated on the site. This service also allows the video messages to be viewed on an iPhone, iPod or iPad using the free iPNP application available from Apple's App Store.
When you sign up as a PNP member, you have password-protected access to a section that lets you save the data of each video message and also to visualize all created messages and manage your greetings. In addition, Canadians will receive a helping hand in their Christmas shopping this year with access to a new integrated gift search tool through partnership with RedFlagDeals.com, owned by Yellow Pages Group and the YellowPages.ca™ search engine. Once the video has been created, it will include suggestions for local merchants where the desired gift is available.
"YellowPages.ca is a simple search engine that helps find a merchant when looking for gifts," said Nicolas Gaudreau, Vice-President Digital Media at Yellow Pages Group. "In addition, RedFlagDeals.com's new group buying service, Deal of the Day, offers daily gift ideas at a fraction of the cost."
Another new feature this year: the Live from the Village daily bulletin will be posted on the PNP site as of December 1. It will share news from the North Pole's elf community, and offer tips to children who'll be enrolled on "The List" thanks to the collaboration of SANOMA, one of the elves.
iPNP, the new companion application available on iPhone, iPod and iPad, allows anyone who opens a PNP account to access and view on their mobile device all the personalized video messages they have created and purchased. Sonar GPS allows them to browse the world in search of children who've been good, while a calendar gives a precise countdown to Christmas, as well as daily tips. The "Parents" section allows users to access and manage the viewable videos, as well as a list of greetings and purchases.
UNICEF - UgroupMedia has renewed its partnership with UNICEF this year. Users of the PNP - Portable North Pole console are invited to make a donation after having their personalized video message created. In addition, a portion of the profits from the video sales will be donated to UNICEF. "portablenorthpole.ca is an original way to celebrate the Holiday Season," said Lucie Brodeur, Director of Business Partnership Development at UNICEF Canada. "Donations to UNICEF through this console will support our work to help underprivileged and vulnerable children around the world."
The Portable North Pole console is now available across Canada throughout the holiday season and beyond, at www.portablenorthpole.ca. To obtain the electronic version of this release, to view a demo video or to see high-resolution photos, visit the site's media centre at www.portablenorthpole.ca/media. PNP - Portable North Pole is a trademark owned by UgroupMedia.
About UgroupMedia
UgroupMedia is a company specializing in the development and deployment of innovative personalized video solutions for the Web. Through its U platform, the company can produce customized videos for customers, edited in real time from the user's choices or from existing user profiles. The success of the Portable North Pole operation has truly demonstrated the scope of UgroupMedia's expertise. Further information is available at www.UgroupMedia.com.
About RedFlagDeals.com
RedFlagDeals.com is a leading provider of online promotions and shopping tools to Canadians that attracts more than 2.2 million unique visitors every month. RedFlagDeals.com is owned by Yellow Pages Group, which owns and operates some of Canada's leading properties and publications including Yellow Pages™ directories, YellowPages.ca™, Canada411.ca™, Auto TRADER™(.ca), RedFlagDeals.com and LesPAC.com. For more information, visit www.ypg.com.
About UNICEF
UNICEF is the world's leading child-focused humanitarian and development agency. Through innovative programs and advocacy work, we save children's lives and secure their rights in virtually every country. Our global reach, unparalleled influence on policymakers, and diverse partnerships make us an instrumental force in shaping a world in which no child dies of a preventable cause. UNICEF is entirely supported by voluntary donations and helps all children, regardless of race, religion or politics. For more information about UNICEF, please visit www.unicef.ca.
Contacts:
Mark LaVigne, ARP, FCPRS
T. 905 841-2017
C. 416 884-2018
Mark.lavigne@hunterlavigne.com

Daniel Granger, ARP, FSCRP
T. 514 840-7990
C. 514 232-1556
daniel.granger@acjcommunication.com

RedFlagDeals.com and Yellow Pages Group
Hind Ounis
T. 514 934-2097
hind.ounis@ypg.com

UNICEF Canada
Lucie Brodeur
T: 514.288.5134, ext. 8424
lbrodeur@unicef.ca


Copyright @ Marketwire
Page: 1
Related Keywords:
portablenorthpole.ca, RedFlagDeals.com, UNICEF, YellowPages.ca, AutoTrader.ca, UgroupMedia, Canada, Marketwire, Apple Computer, Internet Technology, Business, Politics, Adults, Family, Children, Parents,
---