Sage and Citrix Online Introduce GoToAssist Express to Elevate Customer Service Across Sage Partner Network
Simple Yet Powerful New Remote-Support Tool Offers Productivity Benefits and Cost Savings to Sage Accountants' Network and Certified Consultants
(May 08, 2009)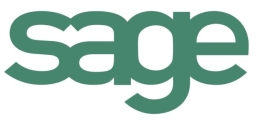 ATLANTA, GA and SANTA BARBARA, CA -- (Marketwire) -- 05/08/09 -- For Sage North America, a leader in accounting and business management solutions for small and mid-sized businesses, service excellence at all levels adds up to high customer satisfaction and strong loyalty. That's a key reason why Sage has teamed up with Citrix Online, a division of Citrix Systems, Inc. (NASDAQ: CTXS), to introduce Citrix® GoToAssist® Express(TM) as part of its Sage Accountants Network (SAN) and Certified Consultant programs. GoToAssist Express, an affordable, easy-to-use remote-support tool for individual professionals, is now available to these Sage partners for a special price. With this valuable business tool, which enables instant, secure, Web-based support for both PC and Mac users, SAN members and Certified Consultants can improve customer service, reduce costs associated with travel and increase productivity.
"We've built our business around a philosophy of exceptional customer service, and it's vital that our extended family of consulting partners and accountants uphold that standard," said Jennifer Warawa, Director of Partner Programs, Sage North America. "When Citrix Online introduced GoToAssist Express, we immediately recognized the value of adding this service to our partner programs. We're confident that our SAN members and Certified Consultants will find GoToAssist Express invaluable to their businesses."
For companies of all sizes, the ability to address and resolve computer technical issues is critical. GoToAssist Express is designed to meet the tech support needs of individuals and small businesses. For larger organizations, GoToAssist® Corporate(TM) is built to accommodate multi-agent tech support teams and offers advanced administration, reporting and integration features. Both products enable support professionals to deliver on-demand assistance with the confidence of maximum security and performance.
"GoToAssist Express is an ideal solution to drive customer satisfaction and loyalty through faster service and expedited problem resolution," said Bernardo de Albergaria, Citrix Online vice president and general manager, Global Marketing and eCommerce. "It's a great way for professionals to enhance customer service and differentiate their practices from the competition. We are very pleased that Sage chose GoToAssist Express as their recommended support tool for these partner programs and believe that it has the potential to transform business practices for these professionals."
Helping Sage partners increase customer satisfaction, reduce costs and raise productivity
All Business Service, a software training and consulting company and Sage Certified Consultant, provides training and support for Peachtree Accounting Software. "GoToAssist Express is the greatest product I've seen in a long time," said owner Dianne Koers, who also co-authored Peachtree for Dummies. "I'm able to respond quicker to my clients' needs and it saves money for both my clients and my business. Since I don't have to spend the gas and time for an on-site visit, GoToAssist Express easily pays for itself."
The Sage Accountants Network provides accounting professionals with access to information, software, and support so they can better serve their clients, as well as with tools they need to better manage their businesses. The Sage Certified Consultant Program is the ultimate resource for those consultants who sell and support business management software within the small business market and serve as trusted advisors to clients regarding Sage solutions.
GoToAssist Express can benefit these Sage partners in a number of ways. The Web-based service allows consultants and accountants to provide fast and effective assistance by remotely viewing and controlling a client's computer screen, taking customer service to a new level. With the Unattended Support feature, professionals gain the flexibility to work even when clients are away from their computers, which avoids interrupting business workflow. The Notes and Reporting features make it easy for Sage partners to keep track of billable time and record notes on specific tasks completed in each session. GoToAssist Express also makes it easy to install and manage upgrades, check accounting entries for accuracy, and perform routine maintenance such as backups or monthly reports.
GoToAssist Express also helps SAN members and consultants reduce the costs and inconvenience of training and supporting clients. By remotely answering questions about training and accounting, Sage partners can reserve on-site visits for building relationships, leading to increased customer loyalty. Whether choosing an Annual or Monthly Plan or a Day Pass -- which provides 24 hours of unlimited use -- Sage partners will quickly realize a return on their investment.
About Citrix
Citrix Systems, Inc. (NASDAQ: CTXS) is the global leader and the most trusted name in application delivery infrastructure. More than 215,000 organizations worldwide rely on Citrix to deliver any application to users anywhere with the best performance, highest security and lowest cost. Citrix customers include 100 percent of the Fortune 100 companies and 99 percent of the Fortune Global 500, as well as hundreds of thousands of small businesses and prosumers. Citrix has approximately 8,000 partners in more than 100 countries. Annual revenue in 2008 was $1.6 billion. For more information about Citrix Online, visit www.citrixonline.com.
About Sage North America
Sage North America is part of The Sage Group plc, a leading global supplier of business management software and services. At Sage, we live and breathe business every day. We are passionate about helping our customers achieve their ambitions. Our range of business software and services is continually evolving as we innovate to answer our customers' needs. Our solutions support accounting, operations, customer relationship management, human resources, time tracking, merchant services and the specialized needs of the construction, distribution, healthcare, manufacturing, nonprofit and real estate industries. Sage North America employs approximately 4,100 people and supports 2.9 million small and medium-size business customers. The Sage Group plc, formed in 1981, was floated on the London Stock Exchange in 1989 and now employs more than 14,500 people and supports more than 5.8 million customers worldwide. For more information, please visit the web site at www.sagenorthamerica.com or call 866-308-2378.
© 2009 Sage Software, Inc. All rights reserved. Sage, the Sage logos and the Sage product and service names mentioned herein are registered trademarks or trademarks of Sage Software, Inc. or its affiliated entities. All other trademarks are the property of their respective owners.
Citrix®, GoToAssist® Express(TM) and GoToAssist® Corporate(TM) are trademarks of Citrix Systems, Inc. and/or one or more of its subsidiaries, and may be registered in the U.S. Patent and Trademark Office and in other countries. All other trademarks and registered trademarks are property of their respective owners.
For media inquiries, contact:

Ann Bailey
(805) 690-2969
[email protected]

Aimee Ertley
(770) 724-4556
[email protected]


Copyright @ Marketwire
Page: 1
Related Keywords:
Sage , Manufacturing, Distribution, Manufacturing/Production, Human Resources, Manufacturing, Sales & Marketing, Security, Computer Technology, Internet, Business Issues, Administration, Security, Administration, Traffic Analysis/Reporting, Management, Human Resources, Finance/Accounting, Human Resources, Finance/Accounting, Mac, OS9, OSX, USA, Marketwire, Inc., healthcare, Internet Technology, Business, Family, Other,
---