Sage and Avalara Expand Sales Tax Resources to Accountants With New Webcast Series
Nationally Recognized Sales Tax Experts Will Present Monthly Webcasts That Help Sage Accountants Network Members Stay Ahead of the Sales Tax Knowledge Curve and Earn Valuable CPE Credit
(June 12, 2012)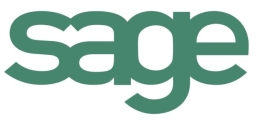 LAS VEGAS, NV -- (Marketwire) -- 06/12/12 -- From the AICPA Practitioners Symposium and Tech+ Conference, Sage North America (www.NA.Sage.com), a leading global supplier of business management software and services for small and midsized businesses, and Avalara (www.avalara.com), the market leader and visionary in sales tax automation for businesses of all sizes, today announced a first-of-its-kind webcast series focused on the changing sales tax compliance landscape, featuring some of the best-known sales tax experts in the U.S.
The webcast series, presented exclusively to Sage Accountants Network (SAN) members, will run from July through December 2012 and will cover topics ranging from the taxability of digital software downloads to the top five sales tax mistakes and how accountants can help their clients avoid them. SAN members can receive CPE credit for each webcast attended.
The webcast series starts on July 24, with Sylvia Dion, CPA (www.sylviadioncpa.com), a state tax consultant and recognized sales tax authority on e-commerce taxation issues and author of the state and local tax "Buzz" blog, presenting an update "in plain English" on Federal Internet Sales Tax Legislation and State Amazon Laws.
"Sage and Avalara, in announcing this innovative webcast series around sales tax, are furthering our commitment to help accountants take a more active role in their clients' business success, while also increasing their service offerings," said Jennifer Warawa, vice president, partner programs and channel sales, Sage North America. "This new educational series is another example of the added value we are delivering to our members on issues that will impact their clients' businesses and their firm's overall growth."
"Accounting professionals have a much better understanding today than ever before that sales tax compliance and management issues are impacting their clients' businesses and that they need to figure out how to better serve clients or direct them to trusted sales tax resources," said Ray Bigley, VP of business development for Avalara's Accountants Program. "Our continued partnering efforts with Sage to deliver premier educational resources and tools to their SAN members are certainly in keeping with our overall strategy of helping accountants at every level to develop a consistent strategy around sales tax that benefits both their clients and their firm."
Today's announcement follows the recent launch of the Sales Tax Resource Center for SAN members created by Sage and Avalara with the express purpose of helping SAN members increase their service offerings to small businesses. Membership to the new resource center for SAN members is now available via online registration at: https://www.avalara.com/sageaccountantsresourcecenter
Sage Accountants Network members can register for the July 24 webcast featuring Sylvia Dion at the following link www.sagepartneruniversity.com
Accounting professionals who are not yet members of the Sage Accountants Network can sign up today at: http://na.sage.com/sage-accountants-network/products/Sage_50_US.
About Sage
Sage is a leading global supplier of business management software and services for small and midsized businesses. The Sage Group plc, formed in 1981, was floated on the London Stock Exchange in 1989 and now employs more than 12,600 people and supports more than 6 million customers worldwide. For more information about Sage in North America, please visit the company website at: NA.Sage.com. Follow on Facebook, Facebook.com/SageNorthAmerica, and Twitter, Twitter.com/SageNAmerica.
About Avalara
Avalara is the market leader and visionary in sales tax automation for businesses of all sizes. It simplifies the complexity associated with sales and use tax and -- in the process -- makes compliance achievable by all.
Avalara partners with nearly 170 of the world's leading accounting and commercial software publishers to accomplish this. Its web-based offering provides the most complete set of transactional tax compliance services available, including tax calculation, exemption certificate management and returns processing. It also offers 1099 filing and reporting.
Established in 2004, Avalara is a founding member and Certified Service Provider of the Streamlined Sales Tax initiative and one of the fastest-growing companies in America. It employs more than 275 professionals at its headquarters on Bainbridge Island, WA and offices in Seattle; Irvine, San Diego and Rocklin, CA; Falls Church, VA and Pune, India.
For more information, please visit: www.avalara.com
Add to Digg Bookmark with del.icio.us Add to Newsvine
Press Contacts:
Yvonne Yuen
604-233-4127
[email protected]

Brian Austin
707-799-9838
[email protected]


Copyright @ Marketwire
Page: 1
Related Keywords:
sales tax webinars, accounting webinars, bookkeeping webinars, USA, India, Marketwire, Internet Technology, Business, Internet, india,
---