Sage Slashes ERP Total Cost of Ownership for Small and Midsized Businesses With Turnkey Sage MAS ERP System
Entire Sage MAS ERP Line Now Available on the Applianz System
(March 17, 2009)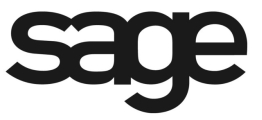 IRVINE, CA -- (Marketwire) -- 03/17/09 -- Sage North America announced today that the entire line of Sage MAS ERP (enterprise resource planning) solutions is now available on the patented Applianz turnkey system. Sage MAS on the Applianz system gives small and midsized businesses (SMBs) a plug-n-play ERP solution that dramatically reduces TCO (Total Cost of Ownership) through simplified installation, maintenance and use. Now business owners can deploy and use robust Sage MAS ERP solutions in a matter of hours with full functionality, security and remote access, without taxing information technology (IT) systems or staff.
"We were confident that Sage MAS 90, as a market-leading ERP solution, would provide immediate benefits to our business operations," said Chris Okano, finance director for Sound ID Corporation, which uses Sage MAS 90 on the Applianz system. "What we didn't realize until the system was up and running was the magnitude of the cost benefits we gained from deploying Sage MAS 90 on the Applianz system."
Sage MAS on the Applianz system is configured to reduce or eliminate the need for ongoing IT support, which results in a lower TCO. Each system includes the selected version of Sage MAS ERP on the Applianz system, all required Windows licenses, an integrated firewall to ensure security, plus one full year of Applianz's CompleteAssurance(TM) services. CompleteAssurance provides a daily and fully automatic back-up service, plus free system replacement and a one-day disaster recovery capability.
Using patented virtualization technology and advanced system design, the Applianz system reduces hardware upgrade costs by enabling companies to run Sage MAS ERP on existing computing infrastructures. Business owners will experience significant savings when running Sage MAS on existing workstation hardware, PCs, Linux terminals, and even Macintosh computers. To further lower TCO, the Applianz system includes built-in remote access connectivity with integrated firewall, which allows users to access Sage MAS ERP from anywhere with Internet access, without the additional cost of terminal services, VPN software (Virtual Private Network) or other costly client licenses.
"Sage MAS on the Applianz system is an ideal solution for small or midsized companies that have limited IT budgets or resources, but that still need the power and versatility of a Sage MAS ERP solution," said Stephen Blythe, CEO of Blytheco, an award-winning Sage business partner and reseller of Applianz systems. "I believe this is the real 'next wave' in software delivery, as the system provides the power and flexibility of traditional on-site installations with the ease of use of hosted solutions."
"In these difficult economic times, companies need to reduce costs and invest in smart systems that drive profitability into the business for fast returns," said Himanshu Palsule, executive vice president and general manager for Sage MAS ERP at Sage. "Sage MAS on the Applianz system gives small and midsized businesses those benefits with a turnkey ERP solution that simplifies operations, maximizes productivity and reduces costs."
Pricing and Availability
Sage MAS on the Applianz system is available from Sage and comes bundled with Sage MAS 90 and 200 ERP or Sage MAS 500 ERP. For pricing and information contact the Sage Sales Department at 800-854-3415, your local Sage MAS business partner or visit www.sagemas.com.
About Sage MAS ERP
Award-winning Sage MAS ERP offers a complete line of business management solutions that enable small to mid-sized business owners to more effectively manage information to speed growth and profitability. Available in multiple editions -- Sage MAS 90 and 200 ERP, Sage MAS 500 ERP and Sage MAS 90 and 200 Extended Enterprise Suite -- all Sage MAS versions include core accounting, business intelligence tools, customer relationship management, e-commerce, human resources, payroll, manufacturing and distribution.
About Applianz
Founded in 2002, Wichita, Kansas-based Applianz Technologies, Inc. is a pioneering creator of virtual infrastructure appliances. Applianz has created a proven and patented turnkey solution for software vendors and their customers, including ERP, human resources and medical practice management software. Visit www.Applianz.com for an online demo or call 316-263-4800 for more information.
About Sage North America
Sage North America is part of The Sage Group plc, a leading global supplier of business management software and services. At Sage, we live and breathe business every day. We are passionate about helping our customers achieve their ambitions. Our range of business software and services is continually evolving as we innovate to answer our customers' needs. Our solutions support accounting, operations, customer relationship management, human resources, time tracking, merchant services and the specialized needs of the construction, distribution, healthcare, manufacturing, nonprofit and real estate industries. Sage North America employs approximately 5,000 people and supports nearly 2.9 million small and medium-size business customers. The Sage Group plc, formed in 1981, was floated on the London Stock Exchange in 1989 and now employs 14,500 people and supports 5.8 million customers worldwide. For more information, please visit the web site at www.sagenorthamerica.com or call 866-308-2378.
© 2009 Sage Software, Inc. All rights reserved. Sage, Sage Software, Sage logos and the Sage product and service names mentioned herein are registered trademarks or trademarks of Sage Software, Inc. or its affiliated entities. All other trademarks are the property of their respective owners.
Media Contact:

Stephen Moore
Sage North America
(949) 790-2040
stephen.moore@sage.com


Copyright @ Marketwire
Page: 1
Related Keywords:
Sage, Manufacturing, Sales, Distribution, Manufacturing/Production, CRM - Customer Relationship Management, Finance, Human Resources, Manufacturing, Sales & Marketing, Security, Computer Technology, Internet, Business Issues, Hardware, Security, IT Management, Finance, Budgets, Management, Human Resources, Finance/Accounting, Sales, CEO/CFO, Human Resources, Finance/Accounting, Sales, Unix, Mac, Linux, Marketwire, Inc., IT (Information Technology), healthcare, Appliances, Internet Technology, Computer Science, Business, Internet, Outdoor Sports, disaster, Other,
---