Sage Releases Sage 100 Contractor 2013, the Premier Construction Business Solution for Growing Firms
Enhancements in Latest Version Optimize Service Management, Cost Control, and Business Visibility
(May 21, 2012)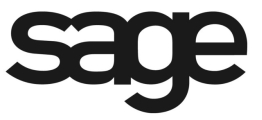 BEAVERTON, OR -- (Marketwire) -- 05/21/12 -- Sage North America today announced the release of Sage 100 Contractor 2013, formerly Sage Master Builder, and its most recent enhancements. Sage 100 Contractor combines accounting, project management, estimating and service management into one complete construction business management system. Featuring a new user interface that is easy to learn and makes even the most complex workflows simple to follow, this latest version focuses on three primary areas: improving service operations, controlling the costs of doing business, and ensuring employees have the information they need when they need it.
Sage 100 Contractor 2013 increases service department efficiency for multiple dispatchers through early warning of technician overbookings and easy prioritization of work orders. This latest version also helps contractors email Payroll direct deposit stubs to save labor, printing and mailing costs; pay using ACH electronic payments to reduce check printing and increase check security; and quickly validate purchase order or subcontract committed costs against budget to ensure projects stay on budget. The new report search tool helps users quickly find the critical business and project report they need amongst hundreds of standard industry-specific reports.
"As the office manager I have my hands in almost everything that goes on in this office, from reporting and jobs, to service and payroll, accounts payable, accounts receivable," said Stacey Teal, office manager of J.F. Cook, one of Southeastern Wisconsin's largest door and window distributors. "Having all that information in one area, and being able to pull information quickly and accurately, has made my job a hundred times easier and has made our company much more efficient. I would recommend Sage 100 Contractor to anyone in the construction industry."
"With the Sage Master Builder name changing to Sage 100 Contractor, our commitment to delivering a growing portfolio of products and continued enhancements remains as strong as ever," said Jon Witty, vice president and general manager of Sage Construction and Real Estate. "Sage has served the construction and real estate industries for 40 years and is making significant investments in its products to serve the industry even better in the future. Our products have stood the test of time while never standing still."
Sage will be extending that commitment further beyond 2012 with additional enhanced products, productivity-enhancing features such as Sage Advisor that help businesses make the most of their software investment, and web-based connected services which increase accessibility to back office data, foster collaboration, and increase operational efficiency. The most recent connected service from Sage is Sage Construction Anywhere, a cloud-based platform designed to help construction and real estate companies get critical project information into the hands of those who need it most -- anytime, anywhere. For more information, visit www.sageconstructionanywhere.com.
Current Sage Business Care customers will receive the Sage 100 Contractor 2013 release as part of their software assurance plan. New customers can contact Sage at 800-628-6583 or productinfo.cre@sage.com now to start reaping the benefits of Sage 100 Contractor.
Sage construction and real estate products are part of a broad portfolio of Sage business management solutions that are designed to help make business life easier. They include Sage Timberline Office (soon to be renamed Sage 300 Construction and Real Estate), Sage Timberline Enterprise (Sage 300 Trade Specialty), Sage Timberline Estimating (Sage Estimating), Sage 100 Contractor (formerly Sage Master Builder), and Sage Peachtree (Sage 50 - U.S. Edition) software, which are industry-tailored to help companies optimize financial and operational performance. With over 40 years in the industry and more than 40,000 construction and real estate customers, Sage product lines have been recognized as the most widely used applications for construction estimating, job costing, accounting, payroll, and project management in the mid-market, according to the Construction Financial Management Association's (CFMA) 2010 Information Technology Survey for the Construction Industry.
About Sage
Sage is a leading global supplier of business management software and services for small and midsized businesses. The Sage Group plc, formed in 1981, was floated on the London Stock Exchange in 1989 and now employs more than 12,600 people and supports more than 6 million customers worldwide. For more information about Sage in North America, please visit the company website at www.SageNorthAmerica.com. Follow Sage North America on Facebook, http://www.facebook.com/SageNorthAmerica, and Twitter, http://twitter.com/sagenamerica.
Press Contact:
Natalia Mikha
Sage North America
949.864.7093
natalia.mikha@sage.com


Copyright @ Marketwire
Page: 1
Related Keywords:
Sage, Applications, Internet, Business Issues, Search, Internet Server Applications, E-mail, Search Servers, Project Management, Management, Finance/Accounting, Finance/Accounting, USA, Marketwire, , IT (Information Technology), Financial, Computer Science, Business, Email,
---