Sage Receives a 2011 Small Business Influencer Award From SmallBizTechnology.com and Small Business Trends
(October 20, 2011)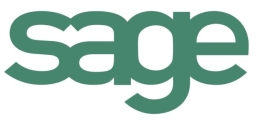 ATLANTA, GA -- (Marketwire) -- 10/20/11 -- Sage North America today announced it was named a 2011 Small Business Influencer. Co-produced by Smallbiztechnology.com and Small Business Trends, the Small Business Influencer Awards honors companies, organizations, and people who have made a meaningful and lasting impact on the North American small business market. More than 520 nominations were received for the 2011 awards, and 100 winners were chosen following more than 125,000 votes and thousands of Tweets and Likes.
"Sage is extremely honored to be recognized as a 2011 Small Business Influencer by the small business community and the judges," said Connie Certusi, executive vice president for Small Business Accounting Solutions at Sage. "And we are equally honored to serve small businesses, who are the backbone of our economy, driving growth and innovation."
Sage has been serving the small business community in North America for more than 30 years, delivering products and services that save small businesses time, keep them running smoothly, help them manage growth and finances, and then get back to what they do best. Hours of usability studies and site visits inform what Sage does to make their business lives easier.
Small Business Influencer Awards nominees in five categories -- News Outlets, Corporations, Journalists, Leaders, and Small Business Gurus -- were selected through an online nomination process that began on May 25, 2011. Voting took place through August 9, 2011. The selection process involved two stages: voting by the community (weighted at 40%) and voting by a panel of judges from the small business community (weighted at 60%). Sage accepted their award in the Corporations category at a ceremony in New York City last month.
"The Small Business Influencer award goes to companies who truly influence and engage with the small business community. We were delighted to see Sage do so well in the awards, a reflection of the company's long time commitment and delirious passion for the small business market," said Ramon Ray, editor and technology evangelist, Smallbiztechnology.com. "This award is not about "products" a company creates but about what a company does to help small businesses grow overall beyond selling their products."
Smallbiztechnology.com is a media company that produces online content and live events educating small and mid-sized companies on how to strategically use technology as a tool to grow their businesses. Original content published on the site includes news, feature articles, interviews and video about technology for growing businesses. Smallbiztechnology.com also produces online and live events including 12 Hours of Tech for Growing Businesses, the Small Business Technology Tour, the Taste of Technology Small Business Series, and the Small Business Summit.
Small Business Trends LLC is in the business of providing information, news, advice and online community to small businesses and entrepreneurs. The company was founded in 2003 and is based in Ohio. Its flagship website, Small Business Trends, is one of the leading sources of commentary, information and online community touching over 3,000,000 small businesses annually
To find out more about the Small Business Influencer Initiative, visit the website at: SMBinfluencers.com, or follow the action on Twitter at @SMBinfluencer.
About Sage North America
Sage North America is part of The Sage Group plc, a leading global supplier of business management software and services. Sage North America employs 3,900 people and supports more than 3 million small and midsized business customers. The Sage Group plc, formed in 1981, was floated on the London Stock Exchange in 1989 and now employs 13,600 people and supports more than 6 million customers worldwide. For more information, please visit the Web site at www.sagenorthamerica.com. Follow Sage North America on Facebook, http://www.facebook.com/SageNorthAmerica, and Twitter, http://twitter.com/#!/sagenamerica.
© 2011 Sage Software, Inc. All rights reserved. Sage, the Sage logos and the Sage product and service names mentioned herein are registered trademarks or trademarks of Sage Software, Inc., or its affiliated entities. All other trademarks are the property of their respective owners.
Add to Digg Bookmark with del.icio.us Add to Newsvine
Press Contact:
Aimee Ertley
Sage North America
678-280-5556
[email protected]


Copyright @ Marketwire
Page: 1
Related Keywords:
small business influencer, small biz, business management, Sage , Internet, Business Issues, Management, Finance/Accounting, Finance/Accounting, Marketwire, Inc., , Internet Technology, Business, Other,
---