Sage ERP X3 Customer Satellite Industries Wins 2011 Progressive Manufacturing 100 Award
(March 23, 2011)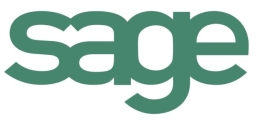 IRVINE, CA -- (Marketwire) -- 03/23/11 -- Sage North America is pleased to announce that Sage ERP X3 customer Satellite Industries has won the Progressive Manufacturing 100 (PM100) Award in the Business Model Mastery category as selected by Managing Automation Media. The PM100 recognizes innovative projects that deliver competitive advantage and demonstrate a manufacturing company's mastery of at least one of eight core disciplines that are critical for manufacturing success.
Satellite Industries, a global provider of portable sanitation equipment based in Minneapolis, MN, relies on the business intelligence features embedded in their Sage ERP X3 solution to make important decisions about inventory, expenditures and investments. With Sage ERP X3's ability to provide clear snapshots of the business, Satellite Industries' employees can extract real-time data to help them make informed choices, rather than depending on improvised tribal and anecdotal knowledge.
"Business intelligence helps us make better decisions about the direction in which the company is going," said John Babcock, Vice President, Finance at Satellite Industries. "In fact, since tapping the BI capabilities of Sage ERP X3 software, the changes with the organization have been quite dramatic. Making the switch from our prior legacy solution to Sage ERP X3 has proven to be more cost-effective and, overall, a boon to our business."
"We are increasingly faced with the need to operate 24/7 throughout all sections of our supply chain. As a result, we've implemented creative technology that allows us to deploy applications globally through connective devices such as Sage ERP X3 on the iPad. I can now update accounts and conduct business from any corner of the world. Our technology projects directly support the increase of our presence in all of our global markets," continued Mr. Babcock.
Managing Automation's PM100 Awards honor manufacturing companies that have transformed themselves through the use of information technology. The winner in the Business Model Mastery category is a company that has redefined their business model, including core competencies, in order to compete more effectively or have re-engineered a significant business process or processes to achieve a competitive advantage.
As an organization, Sage North America continues to focus on delivering business solutions that are easy to buy and deploy, and backed by the support that customers deserve.
"With the great success they've had in effectively streamlining their business operations, Satellite Industries is a perfect recipient of this award, and we congratulate them," commented Laurie Schultz, Sr. VP and GM, Mid-Market ERP Solutions for Sage North America. "At Sage, we strive to help our customers get the most from their technology investments by providing them with the right tools, such as embedded business intelligence functionality. Further, Sage ERP X3 is a core solution for the advanced manufacturing and distribution industries that fulfills the need for out-of-box vertical capability and up-market scalability. Satellite Industries' win illustrates how our focus helps mid-market companies achieve these as well as improve their efficiency."
The winners of the 2011 PM100 Award were announced in February, and they will be honored at the Manufacturing Leadership Summit on May 9-11 in Palm Beach, Florida.
The extensive heritage and ecosystem of Sage ERP enables Sage to offer cost-effective, end-to-end solutions that are simple to use and span the diverse needs of midsized businesses across virtually every industry. As part of the Sage ERP portfolio, Sage ERP X3 is a full-service enterprise management software system for mid-market businesses aimed at meeting the most elaborate business processes, while remaining cost-effective, quick to implement and simple to use. Ideal for global businesses, Sage ERP X3's intrinsic design easily supports multi-country, multi-entity, and multi-site operations all on a single enterprise system.
iPad is a trademark of Apple Inc.
About Satellite Industries
Established in 1958, Satellite Industries, Inc. has nearly 50 years experience in meeting the needs of the global portable sanitation industry. We currently do business in 75 countries and are the number one supplier of portable sanitation equipment in the world.
During our first 30 years we were instrumental in developing the modern day rental and service operation, which involves providing portable toilet service directly to construction sites and outdoor events. In 1988 we sold our rental and service operations to focus solely on supplying portable toilet equipment, service trucks, deodorizers, and cleaning supplies directly to service and rental companies. Simply put, we sell the best portable sanitation products in the world. This factor, coupled with our unique ability to understand our customers' needs and a single-minded focus on providing continuous quality improvements and innovation has allowed us to maintain our worldwide leadership position.
About Sage North America
Sage North America is part of The Sage Group plc, a leading global supplier of business management software and services. Sage North America employs 4,000 people and supports 3.2 million small and midsize business customers. The Sage Group plc, formed in 1981, was floated on the London Stock Exchange in 1989 and now employs 13,400 people and supports 6.3 million customers worldwide. For more information, please visit the website at www.sagenorthamerica.com. Follow Sage North America on Facebook, http://www.facebook.com/SageNorthAmerica, and Twitter, http://twitter.com/#!/sagenamerica.
© 2011 Sage Software, Inc. All rights reserved. Sage, the Sage logos and the Sage product and service names mentioned herein are registered trademarks or trademarks of Sage Software, Inc. or its affiliated entities. All other trademarks are the property of their respective owners.
Press Contact:
Melody Chalaban
Sage
949-754-3503
melody.chalaban@sage.com


Copyright @ Marketwire
Page: 1
Related Keywords:
ERP, software, business management, accounting, Manufacturing, Office Equipment, Applications, Distribution, Manufacturing/Production, Finance, Manufacturing, Business Issues, IT Management, Finance, Management, Finance/Accounting, Finance/Accounting, Marketwire, Inc., IT (Information Technology), Apple Computer, Computer Science, Business, Other,
---