Sage Continues Delivering Superior TCO to SMBs With Turnkey, Low-Cost Business Applications on Applianz Technology
Sage MAS 90 and 200 Extended Enterprise Suite Now Available on the Applianz System With Release of Version 1.3
(August 25, 2009)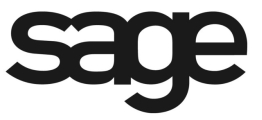 IRVINE, CA -- (Marketwire) -- 08/25/09 -- Sage North America, serving 2.9 million SMB customers throughout North America, announced today general availability of Sage MAS 90 and 200 Extended Enterprise Suite v1.3, the latest Sage business application available on Applianz technology. Small and Medium-sized Business (SMB) owners continue looking for ways to reduce costs and minimize IT resources while maximizing productivity with business software. Sage MAS Extended Enterprise Suite on the Applianz system addresses all these needs and more, offering SMBs low Total Cost of Ownership (TCO) through patented virtualization technology and the best features of both of on-premise and hosted solutions.
"Sage has been recognized by industry analyst firms like IDC* and Gartner** as a global leader in delivering business management applications for small and mid-sized businesses. We've built that success by giving customers high quality products that meet a wide range of needs and are both cost effective and easy to use," said Laurie Schultz, senior vice president and GM Sage Mid-Market ERP Solutions. "Sage MAS 90 and 200 Extended Enterprise Suite v1.3 combines the best of Sage ERP, CRM, fixed assets and business intelligence applications with delivery on Applianz technology. The result is ideal for businesses that want low cost and the 'all-in' management convenience promised by hosted applications, but are still uncomfortable with putting their data in the cloud."
The Case for Low TCO
The Applianz system is configured to reduce or eliminate the need for ongoing IT support, reducing overall TCO. Systems include Sage MAS Extended Enterprise Suite, all required Windows licenses, an integrated firewall to ensure security, plus one full year of Applianz's CompleteAssurance(TM) services. CompleteAssurance provides 24/7 remote monitoring, fully automatic daily back-up, free system replacement in case of equipment failure and a one-day disaster recovery policy. Users can choose on-premise or hosted deployment of the Applianz system, which also can host other business applications. And because Sage MAS Extended Enterprise Suite is pre-configured, installation can be completed in a matter of hours; delivering the best of on-premise and hosted solutions in one.
Using patented virtualization technology and advanced system design, the Applianz system reduces or eliminates hardware upgrade costs. Sage MAS Extended Enterprise Suite on the Applianz system can be deployed on existing workstation hardware, PCs, Linux terminals, and even Macintosh computers. The Applianz system includes built-in remote access connectivity, eliminating the cost of terminal services, VPN software (Virtual Private Network) or other costly client licenses.
In addition to delivery options on the Applianz system, Sage MAS Extended Enterprise Suite v1.3 provides improved sales order workflow, usability enhancements and new fixed asset functionality. The Suite gives employees a 360-degree view of their business operations across their entire organization by dynamically linking processes, information, workflows, and communication channels from customer-facing activities through finance, production and inventory systems.
Pricing and Availability
Sage MAS 90 and 200 Extended Enterprise Suite is available as a traditional on-premise solution, as an on-premise solution on the Applianz system, or as a hosted solution on the Applianz system. For details on deployment options and pricing, contact the Sage Sales Department at 800-854-3415, your local Sage MAS business partner or visit www.sagemas.com.
Sage ERP Solutions -- Built for the SMB Market
Sage MAS 90 and 200 Extended Enterprise Suite is part of Sage's extensive portfolio of ERP solutions. With a combination of accounting functionality and comprehensive vertical market capabilities, Sage ERP solutions enable SMB (small to mid-sized business) owners to more effectively manage information to speed growth and profitability. From Peachtree by Sage to Sage ERP X3, and including all Sage MAS and Sage Accpac ERP solutions, Sage offers a complete range of integrated, end-to-end business applications that address the needs of the entire SMB market.
About Sage North America
Sage North America is part of The Sage Group plc, a leading global supplier of business management software and services. Sage North America employs more than 4,100 people and supports nearly 2.9 million small and medium-size business customers. The Sage Group plc, formed in 1981, was floated on the London Stock Exchange in 1989 and now employs 14,500 people and supports 5.8 million customers worldwide. For more information, please visit the Web site at www.sagenorthamerica.com or call 866-308-2378.
* IDC Worldwide ERP Vendor Analysis, Dec. 2008.
** Gartner Dataquest Insight: ERP Suite Leaders, Trends and Characteristics in the North American SMB Market, 2008. Oct. 2008.
© 2009 Sage Software, Inc. All rights reserved. Sage, Sage Software, Sage logos and the Sage product and service names mentioned herein are registered trademarks or trademarks of Sage Software, Inc. or its affiliated entities. All other trademarks are the property of their respective owners.
Media Contact:

Stephen Moore
Sage North America
(949) 790-2040
stephen.moore@sage.com


Copyright @ Marketwire
Page: 1
Related Keywords:
Sage North America, Office Equipment, Sales, Applications, Computers, CRM - Customer Relationship Management, Finance, Sales & Marketing, Security, Computer Technology, Internet, Business Issues, Hardware, Security, Internet Server Applications, IT Management, Finance, Management, Finance/Accounting, Sales, Finance/Accounting, Sales, Unix, Mac, Linux, Marketwire, Inc., Internet Technology, Business, disaster, Other,
---