Sage Advances Its Brand Evolution With New North America Website, Ad Campaign, Product Names
(May 16, 2012)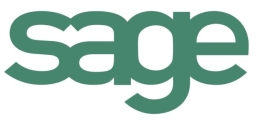 IRVINE, CA -- (Marketwire) -- 05/16/12 -- Advancing the company's brand development in North America, Sage today announced the upcoming launch of a new website for its North American business, www.na.sage.com, effective May 16, 2012, and a new advertising campaign that supports the company's commitment to deliver business management software and services that help business owners achieve their ambitions.
Sage serves three major customer segments -- micro, small and midsized businesses -- and is undertaking a broad customer-focused program in North America to refine processes, products and services to deliver a consistent experience for all businesses that use Sage solutions.
The new Sage advertising campaign kicks off in May and focuses on the many ways that Sage brings value to the range of business owners through software and services that help them to build their business and achieve their ambitions. The campaign starts with an integrated national print, radio and online program that will expand later in the summer to also include television. Placements include The Wall Street Journal, The New York Times, The Business Journals, BusinessWeek, Inc., Entrepreneur, Fortune and others, with radio play on multiple networks. Television plans include CNN, CNBC, Bloomberg Television and others.
"Sage has a deep understanding of what businesses need to be successful at different stages of their growth, and we support more than six million around the world. We focus on learning what matters most to business owners so we can deliver insight and guidance that help them drive efficiency and make smarter decisions -- not on being a slave to technology," said Sage North America CEO Pascal Houillon. "Our campaigns are designed to tell micro, small, and midsized businesses that Sage is a partner in their success."
Supporting the Sage brand evolution is a series of initiatives that together deliver a common experience for all businesses that work with Sage:
A common Sage website at www.na.sage.com that provides a single source of information about Sage products and services in North America, a significant refinement of the previous strategy that presented the company across 40 different websites.
A common Sage product naming strategy. Many Sage products such as Sage Peachtree Accounting and Sage ERP MAS 90 are more well-known than the company itself. Sage is renaming many of its products with the Sage brand plus numbers to denote the increasing levels of functionality of the Sage products: for example Sage 50 U.S. Edition (formerly Sage Peachtree), Sage 100 ERP (formerly Sage ERP MAS 90), Sage 300 ERP (formerly Sage ERP Accpac) and Sage 500 ERP (formerly Sage ERP MAS 500). These new names will be used with the website launch.
A common Sage contact experience. Sage has invested in systems and training to ensure a consistent customer experience over the phone and through the web.
A common Sage support experience. Sage has simplified its premium support programs, which previously numbered more than 40, to a single program called Sage Business Care. In addition, Sage is delivering new Sage Advisor technology that assesses product use patterns and can deliver advice to help users operate their Sage software more effectively.
A common Sage product/service experience. Sage is delivering more consistency across its products and services, including Sage Connected Services such as its online payments management services, and built-in functionality such as business intelligence features, that work with multiple Sage products.
This month Sage is launching several products that showcase the company's new approach to the customer experience, including both cloud and on-premises deployments: Sage Exchange payments portal, a new online hub for managing a business' payments methods and devices including mobile payments; Sage One U.S. Edition, a new online business management system for entrepreneurs and micro businesses to manage projects, time, and money; and Sage 50 U.S. Edition, which delivers small businesses a full suite of accounting capabilities with built-in business intelligence and Sage Advisor technology.
About Sage
Sage is a leading global supplier of business management software and services for small and midsized businesses. The Sage Group plc, formed in 1981, was floated on the London Stock Exchange in 1989 and now employs more than 12,600 people and supports more than 6 million customers worldwide. For more information about Sage in North America, please visit the company website at www.na.sage.com. Follow Sage North America on Facebook, facebook.com/SageNorthAmerica, and Twitter, twitter.com/SageNAmerica.
© 2012 Sage Software, Inc. All rights reserved. Sage, the Sage logos, and the Sage product and service names mentioned herein are registered trademarks or trademarks of Sage Software, Inc. or its affiliated entities. All other trademarks are the property of their respective owners.
Press Contacts:
John Schoutsen
Sage
905-267-2873
[email protected]

Tiffany Allegretti
LFPR for Sage North America
949-502-7750 ext. 218
[email protected]


Copyright @ Marketwire
Page: 1
Related Keywords:
Sage, USA,Marketwire, Inc., ,Management Services,Television,Internet Technology,Biology,Business,Other,
---