Safely, a Division of Location Labs, Supports California State PTA by Helping to Keep Kids Safe on Facebook
Collaboration Allows Members Free Access to Safely Social Monitor, Promoting Responsible Digital Parenting
(February 09, 2012)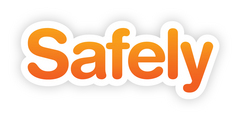 EMERYVILLE, CA and SACRAMENTO, CA -- (Marketwire) -- 02/09/12 -- Safely, a division of Location Labs, today announced it will support the California State PTA by offering Safely Social Monitor and free digital parenting content to its members, to help keep California's families and students safe on Facebook. Safely Social Monitor lets parents easily monitor their kids' activity on Facebook and will be offered FREE to California State PTA members.
Safely Social Monitor is part of the Safely® suite of digital parenting tools that help families protect and keep track of each other online and on-the-go. Safely services are already used by parents to protect millions of kids. Also, Safely recently sponsored "PTA University" for new California State PTA district leaders.
"With Facebook exceeding 800 million users, kids have unprecedented access to a world their parents know little about," said Tasso Roumeliotis, CEO of Safely and Location Labs. "Monitoring kids' Facebook activities is an arduous and unfamiliar task for parents. The California State PTA accounts for about 15 percent of all PTA members nationwide, so they are a great first partner to introduce Safely to PTA families. We are thrilled to offer these valuable services for free to California PTA members."
A Consumer Reports survey conducted in the U.S. in 2011 shows that 1 million children were harassed, threatened, or subjected to other forms of cyberbullying on Facebook in the past year. Another study showed that 72 percent of parents require their children to share Facebook account credentials just so they can monitor their activity. With Facebook usage skyrocketing, parents can hardly keep up.
Safely Social Monitor lets parents:
Understand who their kids' Facebook friends are -- whom they speak to most, as well as ages and genders


View newly posted photos of their kids to encourage discussion around what's safe and appropriate


Receive alerts when their kids use phrases of concern or are tagged in photos to allow quick intervention


Monitor their kids' Facebook activity without requiring their kids' passwords


Keep up with all of their kids via one account


In the past year, California State PTA has worked with partners to pursue a number of important efforts to prevent cyberbullying, including developing a free online toolkit for PTA leaders and establishing a new Parent Education Award for digital literacy. California State PTA also sponsored anti-bullying legislation that was signed into law last year.
"Keeping kids safe is a primary challenge for parents. With the world changing so fast, parents need help," said Carol Kocivar, President of California State PTA. "Access to free resources from Safely will help parents better understand how and when to intervene online on their kids' behalf without making Facebook monitoring a full-time job. Preventing cyberbullying is now a major advocacy goal for us, and Safely Social Monitor is a valuable tool available to parents to address this challenge."
Safely also publishes unique content addressing the challenges of parenting in a mobile and digital age which will be made available for free to California State PTA members in addition to Safely Social Monitor. Select articles and data will be distributed through the state PTA website and newsletters.
Learn more about Safely Social Monitor and other Safely services at www.safely.com. Learn more about the California State PTA at www.capta.org.
About Safely and Location Labs
Established in 2011, Safely is a division of Location Labs and provides services that enhance the personal safety and security of millions of families. Nearly a dozen Tier 1 wireless carrier services are powered by Safely, helping family members to protect and keep tabs on each other through mobile alerts and online activity reports.
The Safely suite of digital parenting technologies includes: Family Locator, a mobile location service available as AT&T FamilyMap, Sprint Family Locator and T-Mobile FamilyWhere; Drive Safe, the only carrier-grade, patent-pending safe-driving service on the market, available as Sprint DriveFirst and T-Mobile DriveSmart Plus; Phone Controls, a highly advanced mobile phone controls and usage analytics service, available as Sprint Mobile Controls; and Safely Social Monitor, an online service that helps parents stay informed about kids' social network activities.
Location Labs has raised $26 MM in venture financing from Draper Fisher Jurvetson, BlueRun Ventures (formerly Nokia Venture Partners), QUALCOMM Ventures, Intel Capital, and Mitsui Ventures, and was named to Inc.'s 500/5000 list of America's Fastest Growing Private Companies in both 2010 and 2011. The company is headquartered in Emeryville, Calif., and operates globally in the U.S., Europe, and India. For more information: http://www.Safely.com and http://www.LocationLabs.com.
About California State PTA
The mission of the California State PTA is to positively impact the lives of all children and families by representing our members, and empowering and supporting them with skills in advocacy, leadership and communications.
The California State PTA has nearly 1 million members throughout the state working on behalf of public schools, children and families, with the motto, "every child, one voice." The PTA is the nation's oldest, largest and highest profile volunteer association working to improve the education, health and welfare of all children and youth. The PTA also advocates at national, state and local levels for education and family issues. The PTA is nonprofit, nonsectarian and noncommercial. For more information: www.capta.org.
Contact Details:

Korina Buhler
AtomicPR for Safely
Atomic PR
Email Contact
415-593-2500

Kathryn Cross
California State PTA
Email Contact
916-440-1985


Copyright @ Marketwire
Page: 1
Related Keywords:
Safely, USA, India, Marketwire, , Communications Technology, india, Family, Children, Parents, Other,
---