SNAP Interactive's Are You Interested? iPhone Mobile Dating Application Unveils Live Chat for Singles
Chat Functionality Utilizes Location Based Technology to Bring Singles Closer Together
(November 18, 2009)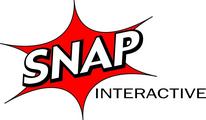 NEW YORK, NY -- (Marketwire) -- 11/18/09 -- SNAP Interactive, Inc. (OTCBB: STVI), is excited to announce the launch of its new GPS-based chat feature on its popular Are You Interested? iPhone mobile dating application. The chat functionality enables singles to communicate with other singles through their iPhone in real time in their choice of chat rooms, which are broken down by age range and other categories including sexual orientation. Additionally, singles have the ability to identify users that are nearby and initiate private chat conversations with a specific user.
Are You Interested? iPhone Stats:
* More than 2.5 million user sessions * Users across 170+ countries * Users average over 16 minutes per day on the app
The 'Are You Interested?' brand, with over 14 million users, has distinguished itself from the competition by offering users the ability to date on several platforms including our Facebook Application, AreYouInterested.com, and our Are You Interested? iPhone application. SNAP CEO Cliff Lerner states, "We are very excited about the latest enhancement to the Are You Interested? iPhone application. As a result of our new live chat feature, meeting singles just became a lot easier and more fun today than it was even a few days ago. Singles can use our iPhone application and its GPS technology to identify other singles that are nearby and proceed to initiate private chats with those users."
Lerner continues, "Over 30,000 messages were posted in the chatrooms during the first week of our beta chat launch, demonstrating just how much our users are enjoying the new feature. The possibilities are limitless: Whether you are at dinner, working late, or enjoying a night on the town, singles can use the Are You Interested? iPhone chat feature to instantly identify and chat with other singles who are nearby and might even be close enough to join them for a cup of coffee."
SNAP Interactive, a leading provider of online dating applications for social networking websites, introduces its new iPhone chat feature to an industry that it believes is lacking in top-quality applications for mobile dating. "Are You Interested? was one of the first dating application success stories on Facebook. We want to continue to be at the forefront of new technologies and bring something new and exciting to the table by unveiling products and features that no other company has done before or succeeded in. By introducing our new chat feature with its real time, GPS-based functionality, as well as integrating our mobile dating application with our web properties, we believe we have successfully differentiated this product in the online dating marketplace and truly elevated the user experience for singles," Lerner added.
The Are You Interested? iPhone application seamlessly integrates with users' AreYouInterested.com accounts. Users have access to their messages, connections, and status-updates on their iPhone and AreYouInterested.com.
About SNAP Interactive, Inc.
Incorporated in Delaware and headquartered in New York City, SNAP Interactive, Inc. is a leading provider of online dating applications for social networking websites and mobile platforms. SNAP has developed two dating applications built on Facebook® Platform which have more than 18 million installations on Facebook. They have also launched dating applications on MySpace Developer Platform, Bebo, and Hi5 Developer Platform. SNAP's portfolio also includes an online dating site for singles called AreYouInterested.com that utilizes Facebook Connect to share content with their Facebook friends and an iPhone application for mobile dating called 'Are You Interested?' For more information visit www.snap-interactive.com.
Facebook® is a registered trademark of Facebook Inc.
iPhone(TM) is a trademark of Apple Inc.
Forward-Looking Safe Harbor Statement:
This press release contains forward-looking statements that are made pursuant to the safe harbor provisions of the Private Securities Litigation Reform Act of 1995. By their nature, forward-looking statements and forecasts involve risks and uncertainties because they relate to events and depend on circumstances that will occur in the near future. There are a number of factors that could cause actual results and developments to differ materially from forecasted results. These risks and uncertainties include product demand, market competition, fluctuations in advertising payouts, delays in website & application development, technical issues beyond our control, reliance on the various platforms that we build applications on, and risks inherent in our operations. For a discussion of these risks and uncertainties, please see our filings with the Securities and Exchange Commission. Our public filings with the SEC are available from commercial document retrieval services and at the website maintained by the SEC at http://www.sec.gov. All traffic statistics are recent averages.
Image Available: http://www2.marketwire.com/mw/frame_mw?attachid=1118913
Image Available: http://www2.marketwire.com/mw/frame_mw?attachid=1118910
Image Available: http://www2.marketwire.com/mw/frame_mw?attachid=1118916

Add to Digg Bookmark with del.icio.us Add to Newsvine
Contact:
SNAP Interactive, Inc.
Email Contact


Copyright @ Marketwire
Page: 1
Related Keywords:
iphone, facebook, dating, singles, gps, applications, meet people , Sales, Applications, Advertising, Productivity Applications, Networking, Internet, Other Applications, Internet Server Applications, Marketwire, Inc., Apple Computer, Internet Technology, Social Networking, Other,
---