SNAP Interactive Reports 50% Increase in Fourth Quarter Gross Cash Receipts Over Previous Quarter
(January 06, 2011)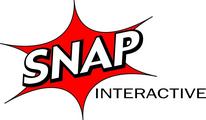 NEW YORK, NY -- (Marketwire) -- 01/06/11 -- SNAP Interactive, Inc. ("SNAP" or the "Company") (OTCBB: STVI), a leading social dating application provider with more than 30 million installs across its social dating applications, today announced that gross cash receipts for the quarter ended December 31, 2010 totaled more than $3,460,000, an increase of more than 50% over the previous quarter. Gross cash receipts reflect the actual total amount collected by SNAP during the quarter and differ from reported revenue as described herein.
SNAP continued to experience monthly increases in gross cash receipts for each month during the quarter; highlighted by more than $1,250,000 in gross cash receipts for December. This places SNAP on a $15 million annual run rate based on December 2010 gross cash receipts.
SNAP's revenues are primarily generated from subscriptions and premium sales on its AreYouInterested.com social dating application. Due to GAAP accounting, revenues from multi month subscriptions are recognized over the length of the subscription term rather than when purchased. Because the majority of our subscription receipts were collected from subscriptions with a term of three or six months, we apportion that revenue over the duration of the subscription term even though it is collected in full at the time of purchase. As a result, a portion of the gross cash receipts from subscription sales may not be recognized in the quarter in which the subscription was actually purchased. The difference between the gross cash receipts collected and the recognized revenue from those sales during that reporting period per our financials will appear as deferred revenue.
Accordingly, SNAP anticipates reporting approximately $2,700,000 to $2,800,000 in revenue for the quarter ended December 31, 2010 based on preliminary unaudited results. This is as compared to $1,706,691 in revenue for the quarter ended September 30, 2010, an increase of more than 58%. This represents a quarter over quarter increase of more than 230% compared to revenue of $816,391 for the quarter ended December 31, 2009. This would represent SNAP's seventh consecutive quarter of revenue growth and the largest quarterly revenue in the Company's history.
Non-GAAP Measures
Certain information has been provided to aid readers in further understanding the Company's financial performance, and the impact that certain items and events had on the financial results may not be indicative of trends affecting the company's business. Management considers this information in conjunction with GAAP amounts in evaluating business performance.
These non-GAAP financial measures provided should not be considered as a substitute for, or superior to, the measures of financial performance prepared in accordance with GAAP. Our historical GAAP financial results are available at
http://snap-interactive.com/investor_filings.htm.
About SNAP Interactive, Inc.
SNAP Interactive, Inc. is a leading provider of online dating applications for social networking websites and mobile platforms. SNAP has developed two social dating applications built on Facebook® Platform which have more than 30 million installations on Facebook. SNAP's portfolio of applications for singles is highlighted by the AreYouInterested.com brand which consists of AreYouInterested.com, the AreYouInterested.com iPhone Dating Application, and the AreYouInterested.com Facebook Application. For more information visit www.snap-interactive.com.
Facebook® is a registered trademark of Facebook Inc. iPhone™ is a trademark of Apple Inc.
Forward-Looking Statements
Statements in this release that are "forward-looking statements" are based on current expectations and assumptions that are subject to risks and uncertainties. All of such assumptions are inherently subject to significant economic and competitive uncertainties and contingencies beyond our control and upon assumptions with respect to the future business decisions which are subject to change. Accordingly, there can be no assurance that actual results will meet expectations and actual results could differ materially because of factors such as:
Execution and competitive risks in transitioning to a subscription-based online dating model
Our ability to attract and retain members
Our ability to successfully implement our current long-term growth strategy
Intense competition in our marketplace
Reliance upon credit card processors and related merchant account approvals
Delays in website & application development as well as technical issues and server issues beyond our control
Reliance on the platforms that we build applications on including the fact that various social networking platforms enjoy sole ability and discretion to take action against applications on their platform including restricting access to platform functionality
Improper disclosure of personal data could result in liability and harm to SNAP's reputation
Risks inherent in our business as well as potential legal disputes arising from our operations
For a discussion of these risks and uncertainties, please see our filings with the Securities and Exchange Commission. Our public filings with the SEC are available from commercial document retrieval services and at the website maintained by the SEC at http://www.sec.gov.
All information in this release is as of January 6, 2011. The company undertakes no duty to update any forward-looking statement to conform the statement to actual results or changes in the company's expectations.
Add to Digg Bookmark with del.icio.us Add to Newsvine
Contact:
SNAP Interactive, Inc.
Email Contact


Copyright @ Marketwire
Page: 1
Related Keywords:
online dating, facebook, singles, personals, facebook.com, applications, Sales, Applications, Sales & Marketing, Productivity Applications, Networking, Business Issues, Other Applications, Server Hardware, Server Computers, Management, Finance/Accounting, Sales, Finance/Accounting, Sales, Marketwire, Inc., Apple Computer, Financial, Business, Social Networking,
---