SNAP Interactive Releases 2009 Operating Results
(April 01, 2010)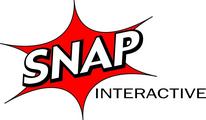 NEW YORK, NY -- (Marketwire) -- 04/01/10 -- SNAP Interactive, Inc. ("SNAP" or the "Company") (OTCBB: STVI), a leading provider of online dating applications for social networking websites, today announced operating results for the quarter and full year ended December 31, 2009.
Financial Highlights
Full Year 2009 Revenue: $3,170,725, as compared to $3,011,627 in full year 2008 -- an increase of $159,098
Q4 2009 Revenue: $816,391 as compared to $801,120 in Q3 2009 -- representing sequential revenue growth for third consecutive quarter in 2009
Implemented subscription model on 'Are You Interested?' dating application in Q4 2009
(A comprehensive description of results follows below.)
"2009 was an exciting year for SNAP Interactive as well as a transitional one in which we focused much of our effort toward positioning the company for the future," stated SNAP President and CEO Clifford Lerner. "The first part of the year was spent building out the AreYouInterested brand through our new AreYouInterested.com website as well as our AreYouInterested.com iPhone mobile dating application. Both continue to grow and we are seeing encouraging results especially with the iPhone app which recently passed 100,000 downloads and features very high engagement stats. The second half of 2009 was largely devoted to our transition to a subscription-based premium membership model on our AreYouInterested application. Since the subscription model has been successful in the online dating industry we felt that converting to such a model was in our best interests in order for the company to grow and to help us meet our objective of becoming less advertising-dependent for revenue generation."
"By the end of 2009 the subscription model was fully implemented, thus accomplishing our goal of replacing our advertising-based revenue model with what we believe to be a much stronger and reliable business model in subscriptions," Lerner continued. "We feel we are ideally positioned to grow the company going forward and achieve our business objectives in 2010. We are excited by the results we are seeing with the subscription model and eagerly look forward to the middle of 2010 when we expect the recurring revenue from 3 and 6 month subscriptions to propel further revenue growth."
Due to GAAP accounting, revenues from multi month subscriptions are recognized over the length of the subscription rather than when purchased. Because the majority of our subscription sales occurred from subscriptions with a term longer than 1 month, we apportion that revenue over the duration of the subscription term even though it is collected upfront. As a result, some subscription fees collected in 2009 cannot be recognized in 2009 and this is reflected in the deferred revenue figure of $281,049. These revenues will be recognized in 2010.
Comprehensive Operational Results Description
Revenues
Revenue increased from $3,011,627 for the year ended December 31, 2008 to $3,170,725 for the year ended December 31, 2009, an increase of $159,098. These revenues are primarily generated from advertisements and premium features placed on our various applications as well as subscription fees for subscriptions to our AreYouInterested product. We experienced a small increase in revenue versus the previous year as a result of increased monetization efforts, however as we noticed declining advertising payouts much of the year was spent developing and transitioning to our subscription model, for which we only began seeing the anticipated revenue increase toward the end of 2009 following its launch.
Net Income
Net Income decreased to a loss of $101,919 for the year ended December 31, 2009 from net income of $796,960 for the year ended December 31, 2008, a decrease of $898,879. The decrease in net income and shift to a net loss was due to the revenue recognition aspect of our subscription model in which revenues are recognized over the duration of a user's subscription term rather than when collected in the case of multi-month subscriptions, as well as decreased advertising payouts, and increased expenses associated with the expansion of our operations.
Based on the weighted average number of shares outstanding during the period (basic) of 32,479,746, SNAP reported earnings per share of $0.00 per share for the full year ended December 31, 2009, as compared to net income of $0.03 for the full year ended December 31, 2008.
To view the entire 10-K filing please visit: http://www.sec.gov/Archives/edgar/data/1355839/000121390010001212/f10k2009_snap.htm
About SNAP Interactive, Inc.
Incorporated in Delaware and headquartered in New York City, SNAP Interactive, Inc. is a leading provider of online dating applications for social networking websites and mobile platforms. SNAP has developed two dating applications built on Facebook Platform which have more than 19 million installations on Facebook. SNAP has also launched dating applications on MySpace Developer Platform, Bebo, and Hi5 Developer Platform. SNAP's portfolio also includes an online dating site for singles called AreYouInterested.com that utilizes Facebook Connect to share content with their Facebook friends and an iPhone application for mobile dating called 'Are You Interested?' For more information visit www.snap-interactive.com.
Facebook® is a registered trademark of Facebook Inc. iPhone™ is a trademark of Apple Inc.
Forward-Looking Safe Harbor Statement:
This press release contains forward-looking statements that are made pursuant to the safe harbor provisions of the Private Securities Litigation Reform Act of 1995. By their nature, forward-looking statements and forecasts involve risks and uncertainties because they relate to events and depend on circumstances that will occur in the near future. There are a number of factors that could cause actual results and developments to differ materially from forecasted results. These risks and uncertainties include our ability to: attract members; convert members into paying subscribers and retain our paying subscribers; our ability to successfully implement our current long-term growth strategy; as well as product demand, market competition, fluctuations in advertising payouts, delays in website & application development, technical issues beyond our control, reliance on the various platforms that we build applications on, and risks inherent in our operations. For a discussion of these risks and uncertainties, please see our filings with the Securities and Exchange Commission. Our public filings with the SEC are available from commercial document retrieval services and at the website maintained by the SEC at http://www.sec.gov.
Contact:
SNAP Interactive, Inc.
Email Contact


Copyright @ Marketwire
Page: 1
Related Keywords:
dating, singles, iphone. online dating, personals, meet people, facebook,Sales,Applications,Advertising,Sales & Marketing,Productivity Applications,Networking,Business Issues,Other Applications,Finance/Accounting,Sales,Finance/Accounting,Sales,Marketwire, Inc.,Apple Computer,Business,Social Networking,
---