SNAP Interactive Launches iPhone(TM) Mobile Dating Application
'Are You Interested?' Now Available for Download in iPhone App Store
(March 19, 2009)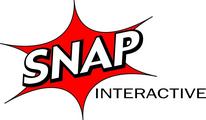 NEW YORK, NY -- (Marketwire) -- 03/19/09 -- SNAP Interactive, Inc. ("SNAP" or the "Company") (OTCBB: STVI), a leading provider of online dating applications for social networking websites, announced today that its mobile dating application ("app") 'Are You Interested?' has been approved by Apple® and is now available in the iPhone(TM) Apps store. You can directly access the 'Are You Interested?' app via the following URL (iTunes required): http://itunes.apple.com/WebObjects/MZStore.woa/wa/viewSoftware?id=307930478

The SNAP mobile app is an extension and evolution of SNAP's popular Facebook® Platform dating app 'Are You Interested?', which presently has more than 12 million users. SNAP's new iPhone app allows users to:
-- Browse photos of singles in their area and tap "Yes" on people they like -- View their "Matches" and find out who likes them -- Check out the "Buzz" and meet singles in their area who are online right now -- Contact singles: send and receive winks and messages
The new app will be free to download in its initial days, however we are carefully considering an appropriate revenue model for implementation shortly.
"As a leading provider of online social networking dating applications, we are very pleased to announce our much-anticipated debut in the mobile space," stated SNAP President and CEO Clifford Lerner. "The mobile dating and chatroom market is projected to grow to as much as $1.4 billion by 2013(1) according to a report by Jupiter Research, and the iPhone has proven to be an immediately popular and monetizable app platform(2). The mobile dating concept is most truly powerful when there exists a significant base of users to which you can connect -- in any location and at any time. We strongly believe that our 'Are You Interested?' 12 million person Facebook user base is precisely the demographic that will most readily adopt a mobile dating application and we know from our success on Facebook that the 'Are You Interested?' concept works. We feel that mobile dating represents a significant opportunity and will be one of the primary dating tools of the future and as such, our goal is to become a leading presence in mobile dating and position ourselves to capitalize on this opportunity for the next evolution of SNAP. To both secure and continually engage this growing captive audience we are working on exciting additions to the core application in the coming weeks."
iPhone Fast Facts
-- More than 17 million iPhones sold since January 2007(3) -- iPhone App Store at comparable point of launch has outsold iTunes music store by more than 2x(4) -- iPhone owners have downloaded 500 MM applications since July 2008 launch(5) -- 93% of iPhone owners have added an app(2) -- 72% of iPhone owners have added more than five apps(2) -- Developers of iPhone apps retain 70% of purchasable app revenue(6)
To be added to the SNAP investor email list, please email [email protected] with STVI in the subject line.
About SNAP Interactive, Inc.
Incorporated in Delaware and headquartered in New York, SNAP Interactive, Inc. is a leading provider of online dating applications for social networking websites. SNAP has developed two popular dating applications built on Facebook® Platform and has also launched dating applications on MySpace Developer Platform and Hi5 Developer Platform. In total, more than 18 MM people have installed our applications. Our applications are called 'Are You Interested?', 'Meet New People', and 'Flirt With Me'.
For more information visit www.snap-interactive.com.
Facebook® is a registered trademark of Facebook Inc.
Apple® is a registered trademark of Apple Inc.
iPhone(TM) is a trademark of Apple Inc.
Data Sources:
(1) http://www.techcrunch.com/2009/01/19/juniper-research-theres-money-in-mobile-dating-services/
(2) http://blog.compete.com/2008/11/20/iphone-smartphone-application-rush/
(3) http://idea.sec.gov/Archives/edgar/data/320193/000104746907009340/a2181030z10-k.htm, http://idea.sec.gov/Archives/edgar/data/320193/000119312508224958/d10k.htm, http://idea.sec.gov/Archives/edgar/data/320193/000119312509009937/d10q.htm
(4) http://www.roughlydrafted.com/2008/09/12/iphone-apps-store-growing-twice-as-fast-as-itunes-music/
(5) http://news.clickfire.com/iphone-applications-downloads-exceed-500-million/2087/
(6) http://pogue.blogs.nytimes.com/2009/02/05/so-many-iphone-apps-so-little-time/?pagemode=print
Forward-Looking Safe Harbor Statement:
This press release contains forward-looking statements that are made pursuant to the safe harbor provisions of the Private Securities Litigation Reform Act of 1995. By their nature, forward-looking statements and forecasts involve risks and uncertainties because they relate to events and depend on circumstances that will occur in the near future. There are a number of factors that could cause actual results and developments to differ materially from forecasted results. These risks and uncertainties include product demand, market competition, fluctuations in advertising payouts, delays in application development, technical issues beyond our control, reliance on the various platforms that we build applications on, and risks inherent in our operations. For a discussion of these risks and uncertainties, please see our filings with the Securities and Exchange Commission. Our public filings with the SEC are available from commercial document retrieval services and at the website maintained by the SEC at http://www.sec.gov. All traffic statistics are recent averages.
CONTACT:
Cirrus Financial Communications, LLC
Justin K. Davis
(877) 977-STVI (7884)
Email Contact
www.cirrusfc.com


Copyright @ Marketwire
Page: 1
Related Keywords:
SNAP Interactive, Inc., Sales,Applications,Advertising,Productivity Applications,Networking,Internet,Business Issues,Other Applications,Internet Server Applications,E-mail,Marketwire, Inc.,Apple Computer,Financial,Music,Biology,Social Networking,Email,
---