SNAP Interactive Introduces Major Enhancements to AreYouInterested.com iPhone Dating App
AreYouInterested.com Now a Leader on Both Social Networking and Mobile Platforms; Generates Over Six Million iPhone User Sessions in June
(July 20, 2011)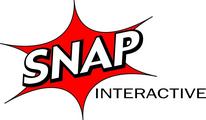 NEW YORK, NY -- (Marketwire) -- 07/20/11 -- SNAP Interactive, Inc. (OTCBB: STVI), a leading social application developer, today announced a number of advances in the mobile technology space for its flagship AreYouInterested.com social dating application, marking a significant step forward in improving real-time communications by making it easier for users to meet and connect on the go. Mobile development has been a key area of growth for SNAP and the Company recently rolled out several new, cutting-edge features, improving the mobile dating experience for the more than 750,000 users who have downloaded the popular AreYouInterested.com iPhone application.
SNAP believes that online dating in the future will primarily occur on social networking and mobile platforms. SNAP is already executing on its strategy to capitalize on this trend and is proud to report that recent growth has positioned SNAP as one of the few companies with a leading app on both Facebook® Platform and iPhone®. According to AppData, based on the number of Monthly Active Users, SNAP is currently the only company in the dating space with a Top 30 application on Facebook® Platform and a Top 30 application in the iTunes App Store in the category of Free Social Networking in the U.S. One reason for SNAP's growing success on mobile is the constant evolution of the AreYouInterested.com product with the addition of exciting new features for mobile dating users.
Below are some of the new key features available in version 3.2:
Real-Time Notifications: Singles are alerted on their iPhone via push notification when a compatible match is nearby, so it's virtually effortless to locate and meet potential dates in real-time. Real-Time Notifications do all the work for users, allowing singles to meet potential matches wherever they are. Whether out on a Saturday night with friends or enjoying a casual lunch, the application will alert singles if someone they may find interesting is nearby.
Spotlight: AreYouInterested.com users can purchase a slot to be featured in the Spotlight, where users are prominently displayed across the entire application. Spotlight users get significantly more exposure -- currently averaging 46 profile views per day -- which may lead to more likes, matches and connections than the average user.
Front-Facing Camera: AreYouInterested.com now provides iPhone users with the ability to take and send photos while participating in live chat, so matches can see who they're talking to in real-time. The front-facing camera provides a preview of the snapshot right in the chat window, creating a seamless experience for users.
"In order for a mobile dating app to be compelling for the user, a large number of members is required to ensure there are enough matches when a user conducts his or her search," said SNAP's President and CEO, Clifford Lerner. "With an install base of 46 million to draw from, AreYouInterested.com has achieved the necessary critical mass of users and we believe is therefore poised to be a leader in the emerging mobile dating space."
Since the beginning of 2011, AreYouInterested.com has seen tremendous growth in mobile. Usage data from Flurry Analytics shows that the number of times users have accessed AreYouInterested.com on the iPhone has increased by 194 percent from January to June. A more active user base creates more opportunities for members to find that perfect match.
------------------------------------------------------------- AreYouInterested.com % Growth vs. Month Date Period iPhone User Sessions Prior ------------------------------------------------------------- Jun '11 6,094,690 35% ------------------------------------------------------------- May '11 4,518,461 18% ------------------------------------------------------------- Apr '11 3,830,865 36% ------------------------------------------------------------- Mar '11 2,820,919 36% ------------------------------------------------------------- Feb '11 2,069,708 0% ------------------------------------------------------------- Jan '11 2,076,532 -------------------------------------------------------------
Throughout 2011, SNAP has steadily increased its resources devoted to mobile platforms and considers mobile development at the forefront of its future roadmap. The Company has already begun generating revenue from its iPhone offering, and new revenue opportunities are emerging through recently introduced features such as Recurring Subscriptions and the member Spotlight. Lerner continued, "We believe that users will leverage social networks and mobile devices for their dating needs more and more each day. By focusing our resources and creativity on advancing the AreYouInterested.com brand on these platforms, we feel that we are well-positioned to redefine how people date online and across mobile devices."
AreYouInterested.com is available for download in the iTunes App store. Versions for Android are being planned.
To receive investor updates from SNAP, please sign up at http://www.snap-interactive.com/investor.
About SNAP Interactive, Inc.
SNAP Interactive, Inc. develops, owns and operates online dating and social networking applications that can be accessed by users on various social networking websites and platforms, such as Facebook® and iPhone®, as well as an online dating website and a location-based social networking application and website. SNAP has in excess of 47 million total installations across all its AreYouInterested.com® and WhoIsNear.com application brands. SNAP's portfolio of applications for singles is led by the AreYouInterested.com® brand, which consists of AreYouInterested.com, the AreYouInterested.com iPhone® Dating Application, and the AreYouInterested.com Facebook® Application. SNAP also has a location-based social application, WhoIsNear.com. For more information visit www.snap-interactive.com. The references to our websites are inactive textual references only and not hyperlinks. The contents of our websites are not part of this press release, and you should not consider the contents of these websites in making an investment decision with respect to our common stock.
Facebook® is a registered trademark of Facebook Inc. iPhone® is a registered trademark of Apple Inc. Are You Interested?® is a registered trademark of SNAP Interactive, Inc.
Statistical Information
This press release contains certain historical statistical and ranking information concerning SNAP and its products. Although we believe such information to be accurate as of the dates specified, this information can fluctuate from day to day for a variety of reasons. SNAP undertakes no obligation to update such information except to the extent required by law.
Forward-Looking Statements
This press release contains "forward-looking statements" made under the "safe harbor" provisions of the Private Securities Litigation Reform Act of 1995 that are based on current expectations, estimates, forecasts and assumptions and are subject to risks and uncertainties. Words such as "anticipate," "assume," "believe," "estimate," "expect," "goal," "intend," "plan," "project," "seek," "target," and variations of such words and similar expressions are intended to identify such forward-looking statements. All forward-looking statements speak only as of the date on which they are made. The Company undertakes no obligation to update any forward-looking statement or statements to reflect events or circumstances after the date on which such statement was made. Such forward-looking statements are subject to certain risks, uncertainties and assumptions relating to certain factors, including, without limitation, the following: the ability to successfully transition to a subscription-based online dating model; the ability to obtain additional financing to implement the Company's long-term growth strategy; the ability to anticipate and respond to changing consumer trends and preferences; reliance on the Company's sole officer and director and the Company's ability to attract and hire key personnel; reliance on a very limited number of third party platforms to run the Company's applications and the ability of third party platforms to take action against these applications, including the ability to restrict access to platform functionality, to remove an application from the platform, to force the Company to use their method of payment or to restrict the methods of collecting payments through their platform; the intense competition in the online dating marketplace; the ability to establish and maintain brand recognition; the ability to develop applications for new platforms; the possibility that the Company's members and subscribers may be harmed following interaction with other members and subscribers; the risk that the Company is deemed a dating service provider rather than an online personal services provider; the ability to develop and market new technologies to respond to rapid technological changes; the Company's protection of its intellectual property; the potential impact of a finding that the Company has infringed on the intellectual property rights of others; the ability to create and maintain secure websites and protect its technology from hackers; the risk of disruption or restriction on our email deliverability; increased governmental regulation of the online dating, social networking or Internet industries; reliance upon credit card processors and related merchant account approvals; and other circumstances that could disrupt the functioning of the Company's applications and websites.
These risks and uncertainties, as well as other risks of which the Company is not aware or which the Company does not currently believe to be material, may cause actual future results to be materially different than those expressed by these forward-looking statements. In evaluating the statements, you should specifically consider various factors that may cause actual results to differ materially from those expressed in these forward-looking statements. Readers should carefully review the risk factors under "Risk Factors" in the Company's Form 10-Ks, Form 10-Qs and other recent Securities and Exchange Commission filings.
Image Available: http://www2.marketwire.com/mw/frame_mw?attachid=1677593
Image Available: http://www2.marketwire.com/mw/frame_mw?attachid=1677590
Image Available: http://www2.marketwire.com/mw/frame_mw?attachid=1677592
Image Available: http://www2.marketwire.com/mw/frame_mw?attachid=1677602

Add to Digg Bookmark with del.icio.us Add to Newsvine
Media Contact:
Leah Taylor
Email Contact


Copyright @ Marketwire
Page: 1
Related Keywords:
mobile app, online dating, social network, mobile, mobile dating, Facebook, singles, iPhone, dating, Applications, Networking, Internet, Business Issues, Search, Internet Server Applications, E-mail, Search Servers, Law & Regulations, USA, Marketwire, Inc., Apple Computer, Personal Services, Internet Technology, Biology, Internet, Social Networking, Email, Other,
---