SNAP Interactive Announces Updates to 'Are You Interested?' iPhone Dating Application
(June 09, 2009)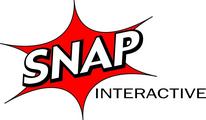 NEW YORK, NY -- (Marketwire) -- 06/09/09 -- SNAP Interactive, Inc. ("SNAP" or the "Company") (OTCBB: STVI), a leading provider of online dating applications for social networking websites, announced today that it has substantially upgraded its 'Are You Interested?' iPhone™ dating application in recent weeks, and has made several key integrations to expand access to the application and increase the overall product offering. Launched in March 2009, the SNAP mobile app is an extension and evolution of SNAP's popular Facebook® Platform dating app 'Are You Interested?,' which presently has more than 13 million users. Development of the product continues on a daily basis. Recent enhancements include:
-- Implementation of Facebook Connect: With Facebook Connect, Facebook users can quickly and easily authenticate into the 'Are You Interested?' iPhone application using their already established Facebook account. -- Local Buzz: The local buzz displays singles nearby who are 'online now.' -- Improved search functionality to find singles based on specific searching criteria -- Overall performance upgrades
"We are extremely pleased with the development of the iPhone application but what we're most excited about is its seamless integration with our recently launched AreYouInterested.com online dating website," said SNAP CEO Clifford Lerner. "All actions (i.e. -- matches, messages etc.) performed on the iPhone application are simultaneously visible on the website, and vice versa, creating a unique dating product where a user can access their 'Are You Interested?' account both online and via their mobile device for a single integrated experience across multiple platforms. There are so many new and exciting possibilities for this type of enhanced functionality and we look forward to continuing to develop the product as we progress toward our goal of being a leader in the social dating and mobile dating industries."
Lerner continued: "This is an extremely exciting time to be building apps on the iPhone with the WWDC 2009 (Worldwide Developers Conference) going on this week. We are eagerly looking forward to the release of the iPhone OS 3.0 and upcoming enhancements for iPhone apps including push notifications and in-app billing and are already contemplating ways to integrate these exciting tools into our application."
SNAP's iPhone app allows users to:
-- Browse photos of singles in their area and tap "Yes" on people they like -- View their "Matches" and find out who likes them -- Check out the "Buzz" and meet singles in their area who are online right now -- Contact singles: send and receive winks and messages
The AreYouInterested iPhone application can be downloaded here: http://itunes.com/apps/areyouinterested
To be added to the SNAP investor email list, please email [email protected] with STVI in the subject line.
About SNAP Interactive, Inc.
Incorporated in Delaware and headquartered in New York City, SNAP Interactive, Inc. is a leading provider of online dating applications for social networking websites and mobile platforms. SNAP has developed two dating applications built on the Facebook® Platform which have in excess of 17 million installations on Facebook, and has also launched dating applications on MySpace Developer Platform, Bebo, and Hi5 Developer Platform. The newest addition to SNAP's portfolio is an online dating site for singles called AreYouInterested.com that utilizes Facebook Connect to share content with their Facebook friends. SNAP also recently launched an iPhone application for mobile dating called 'Are You Interested?'
For more information visit www.snap-interactive.com.
Facebook® is a registered trademark of Facebook Inc.
iPhone(TM) is a trademark of Apple Inc.
Forward-Looking Safe Harbor Statement:
This press release contains forward-looking statements that are made pursuant to the safe harbor provisions of the Private Securities Litigation Reform Act of 1995. By their nature, forward-looking statements and forecasts involve risks and uncertainties because they relate to events and depend on circumstances that will occur in the near future. There are a number of factors that could cause actual results and developments to differ materially from forecasted results. These risks and uncertainties include product demand, market competition, fluctuations in advertising payouts, delays in website & application development, technical issues beyond our control, reliance on the various platforms that we build applications on, and risks inherent in our operations. For a discussion of these risks and uncertainties, please see our filings with the Securities and Exchange Commission. Our public filings with the SEC are available from commercial document retrieval services and at the website maintained by the SEC at http://www.sec.gov. All traffic statistics are recent averages.
CONTACT:
Cirrus Financial Communications, LLC
Justin K. Davis
(877) 977-STVI (7884)
Email Contact
www.cirrusfc.com


Copyright @ Marketwire
Page: 1
Related Keywords:
online dating, singles, AreYouInterested.com, iPhone, Sales,Applications,Advertising,Productivity Applications,Networking,Internet,Business Issues,Desktop Operating Systems,Other Applications,Search,Internet Server Applications,E-mail,Search Servers,Marketwire, Inc.,Apple Computer,Financial,Biology,Social Networking,Email,
---