SNAP Interactive Announces Three-for-One Forward Stock Split
(January 21, 2010)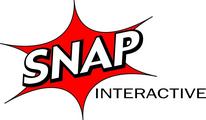 NEW YORK, NY -- (Marketwire) -- 01/21/10 -- SNAP Interactive, Inc. (OTCBB: STVI), a leading provider of online dating applications for social networking websites, is pleased to announce that it has approved a three-for-one forward stock split on SNAP Interactive's common stock to shareholders of record at the close of business on January 14, 2010. As a result of the stock split, shareholders will receive two additional common shares for every share held on the record date. The additional shares will be mailed or delivered on or about January 22, 2010, by the company's transfer agent, Corporate Stock Transfer. This is the first time SNAP's common stock has split since the company began trading publicly in 2006.
SNAP CEO Clifford Lerner stated, "We believe that the split will create additional liquidity in the market and make SNAP stock more attractive to a broader range of investors. We see significant potential for growth as we move forward with the shift to a subscription-based model and remain committed to attracting investors who share this enthusiasm and take a long-term view of the company's growth opportunities."
About SNAP Interactive, Inc.
Incorporated in Delaware and headquartered in New York City, SNAP Interactive, Inc. is a leading provider of online dating applications for social networking websites and mobile platforms. SNAP has developed two dating applications built on Facebook® Platform which have more than 19 million installations on Facebook. SNAP has also launched dating applications on MySpace Developer Platform, Bebo, and Hi5 Developer Platform. SNAP's portfolio also includes an online dating site for singles called AreYouInterested.com that utilizes Facebook Connect to share content with their Facebook friends and an iPhone application for mobile dating called 'Are You Interested?' For more information visit www.snap-interactive.com.
Facebook® is a registered trademark of Facebook Inc.
iPhone™ is a trademark of Apple Inc.
Forward-Looking Safe Harbor Statement:
This press release contains forward-looking statements that are made pursuant to the safe harbor provisions of the Private Securities Litigation Reform Act of 1995. By their nature, forward-looking statements and forecasts involve risks and uncertainties because they relate to events and depend on circumstances that will occur in the near future. There are a number of factors that could cause actual results and developments to differ materially from forecasted results. These risks and uncertainties include product demand, market competition, fluctuations in advertising payouts, delays in website & application development, technical issues beyond our control, reliance on the various platforms that we build applications on, and risks inherent in our operations. For a discussion of these risks and uncertainties, please see our filings with the Securities and Exchange Commission. Our public filings with the SEC are available from commercial document retrieval services and at the website maintained by the SEC at http://www.sec.gov. Any traffic statistics are made using best efforts for accuracy and may represent recent averages.
Contact:
SNAP Interactive, Inc.
Email Contact


Copyright @ Marketwire
Page: 1
Related Keywords:
online dating, singles, iphone, facebook, personals, apps, date, personal ads, free dating, women, Sales,Applications,Advertising,Productivity Applications,Networking,Other Applications,Marketwire, Inc.,Apple Computer,Business,Social Networking,
---