SNAP Interactive Announces Office Move to Accommodate Growth and Mobile Expansion
(May 31, 2011)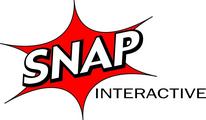 NEW YORK, NY -- (Marketwire) -- 05/31/11 -- SNAP Interactive (OTCBB: STVI) is pleased to announce that it has signed a lease to move to new, larger offices on or around August 1, 2011 in order to accommodate the Company's rapid growth, including particularly the expansion of our mobile development team. The new office space is approximately 8,500 square feet, which makes it nearly three times larger than SNAP's current space and occupies an entire floor of a Midtown Manhattan building. These modern-looking offices will feature an open floor-plan and can comfortably house 50 to 60 employees.
"This move represents an exciting development for SNAP," noted Cliff Lerner, SNAP Interactive CEO. "We have grown our team from 16 to 25 employees in the few months since late 2010 and are pleased that the new space can accommodate more than double our current headcount enabling us to continue hiring talent to fill key positions within the organization. While remaining cost-conscious, we are designing the space to look sharp and have a great feel in order to create a showcase to help attract future hires."
"We have already begun putting the capital to work that we raised in January in order to accelerate our business plan," Lerner continued. "We have particularly focused on the mobile arena and to that end we have already expanded our mobile development team from one to six. Mobile is a key focus for SNAP in 2011 and beyond and we know that in order to meet our objectives of being a market leader in mobile as well as in the social space it's necessary for us to hire the best and brightest talent that we can find. We intend to continue adding talented mobile developers as well as make key hires in other areas to build a team that can support the current products while positioning us for further growth going forward."
About SNAP Interactive, Inc.
SNAP Interactive, Inc. develops, owns and operates online dating and social networking applications that can be accessed by users on various social networking websites and platforms, such as Facebook®, and iPhone® users, as well as an online dating website and a location-based social networking application and website. SNAP has in excess of 41 million total installations across all its AreYouInterested.com and WhoIsNear.com application brands. SNAP's portfolio of applications for singles is led by the AreYouInterested.com brand which consists of AreYouInterested.com, the AreYouInterested.com iPhone® Dating Application, and the AreYouInterested.com Facebook® Application. SNAP also has a location-based social application, WhoIsNear.com. For more information visit www.snap-interactive.com. The references to our websites are inactive textual references only and not hyperlinks. The contents of our websites are not part of this press release, and you should not consider the contents of these websites in making an investment decision with respect to our common stock.
Facebook® is a registered trademark of Facebook Inc. iPhone® is a registered trademark of Apple Inc.
Forward-Looking Statements
This press release contains "forward-looking statements" made under the "safe harbor" provisions of the Private Securities Litigation Reform Act of 1995 that are based on current expectations, estimates, forecasts and assumptions and are subject to risks and uncertainties. Words such as "anticipate," "assume," "believe," "estimate," "expect," "goal," "intend," "plan," "project," "seek," "target," and variations of such words and similar expressions are intended to identify such forward-looking statements. All forward-looking statements speak only as of the date on which they are made. The Company undertakes no obligation to update any forward-looking statement or statements to reflect events or circumstances after the date on which such statement was made. Such forward-looking statements are subject to certain risks, uncertainties and assumptions relating to certain factors, including, without limitation, the following: the ability to successfully transition to a subscription-based online dating model; the ability to obtain additional financing to implement the Company's long-term growth strategy; the ability to anticipate and respond to changing consumer trends and preferences; reliance on the Company's sole officer and director and the Company's ability to attract and hire key personnel; reliance on a very limited number of third party platforms to run the Company's applications and the ability of third party platforms to take action against these applications, including the ability to restrict access to platform functionality, to remove an application from the platform, to force the Company to use their method of payment or to restrict the methods of collecting payments through their platform; the intense competition in the online dating marketplace; the ability to establish and maintain brand recognition; the possibility that the Company's members and subscribers may be harmed following interaction with other members and subscribers; the risk that the Company is deemed a dating service provider rather than an online personal services provider; the ability to develop and market new technologies to respond to rapid technological changes; the Company's protection of its intellectual property; the potential impact of a finding that the Company has infringed on the intellectual property rights of others; the ability to create and maintain secure websites and protect its technology from hackers; the risk of disruption or restriction on our email deliverability; increased governmental regulation of the online dating, social networking or Internet industries; reliance upon credit card processors and related merchant account approvals; and other circumstances that could disrupt the functioning of the Company's applications and websites.
These risks and uncertainties, as well as other risks of which the Company is not aware or which the Company does not currently believe to be material, may cause actual future results to be materially different than those expressed by these forward-looking statements. In evaluating the statements, you should specifically consider various factors that may cause actual results to differ materially from those expressed in these forward looking statements. Readers should carefully review the risk factors under "Risk Factors" in the Company's Form 10-Ks, Form 10-Qs and other recent Securities and Exchange Commission filings.
Contact:
SNAP Interactive, Inc.
Email Contact


Copyright @ Marketwire
Page: 1
Related Keywords:
online dating, singles, facebook, applications, iphone, singles, facebook apps, lbs, facebook.com, Applications,Networking,Internet,Internet Server Applications,E-mail,Marketwire, Inc.,Apple Computer,Personal Services,Internet Technology,Business,Internet,Social Networking,Email,Other,
---