SNAP Interactive Announces First Quarter 2009 Operating Results
SNAP Maintains Year-Over-Year Revenue Growth, Continued Profitability
(May 18, 2009)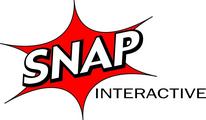 NEW YORK, NY -- (Marketwire) -- 05/18/09 -- SNAP Interactive, Inc. ("SNAP" or the "Company") (OTCBB: STVI), a leading provider of online dating applications for social networking websites, today announced operating results for the quarter ended March 31, 2009.
Operational Highlights
-- Q1 2009 revenue: $768,972, as compared to $519,902 in Q1 2008 -- a 48% year-over-year increase
-- SNAP launches 'Are You Interested?' mobile dating application on the iPhone
-- SNAP develops and subsequently launches AreYouInterested.com online dating website
(A comprehensive description of results follows below.)
"During one of the most difficult economic periods in decades where we have experienced substantial declines in advertising payouts, we are extremely pleased to have held the line -- continuing year-over-year revenue growth and maintaining overall profitability," stated SNAP President and CEO Clifford Lerner. "While other companies are laying off employees and scrambling to survive, not only have we remained profitable and not had to curtail our operations in any way, but we have used this time to position ourselves for the future by hiring additional talented programmers and developing two significant new products that we believe will play a major role in the expansion of the company going forward. We have repeatedly emphasized that our focus is on long-term growth ahead of immediate revenue generation, and by this measure we feel that we have achieved our primary objectives in Q1. We have spent the last several months developing and subsequently launching our 'Are You Interested?' iPhone application and our new AreYouInterested.com website and we expect that both of these products will be sources of future growth and diversified revenue streams. We believe that the online dating model is shifting -- with people now dating on social networks and on their mobile devices in addition to traditional stand-alone websites. SNAP is now in a position where it has a product offering in each of these areas and our long-term objective is to be a leader on every significant online platform where users are dating. We continue to make enhancements to AreYouInterested.com and our iPhone application on a daily basis and are excited to watch them develop and report their progress throughout the rest of the year. With our existing popular social networking applications and the launch of innovative new products opening fresh opportunities for growth and revenue, we feel that we are better positioned than ever for long-term success and achieving our goal of being a leader in the evolving social dating and mobile dating industries."
To be added to the SNAP investor email list, please email justin.davis@cirrusfc.com with STVI in the subject line.
Comprehensive Operational Results Description
Revenue for the three months ended March 31, 2009 was $768,972, as compared to $519,902 for the three months ended March 31, 2008, a 48% increase.
These revenues are primarily generated from advertisements and premium features placed on our various applications. The year-on-year increase in revenue was primarily due to increased activity on our applications as well as the introduction of revenue-generating premium features.
Our revenue of $768,972 for the three months ended March 31, 2009 represented a 29% decrease as compared to revenue of $1,087,144 for the quarter ending December 31, 2008. The decrease in sequential quarterly revenue was largely due to the declining state of the advertising market and the associated declining payouts. The Company anticipates diminishing dependence on advertising revenue over time.
Net income for the three months ended March 31, 2009 was $66,472 as compared to net income of $190,509 for the quarter ended March 31, 2008, a 65% decrease. The decrease in net income was primarily due to the provision for income taxes which were not paid during the same period last year due to a Net Operating Loss carry-forward from previous quarters.
Based on the weighted average number of shares outstanding during the period (basic) of 10,775,789, SNAP earned $0.01 per share for the quarter ended March 31, 2009.
About SNAP Interactive, Inc.
Incorporated in Delaware and headquartered in New York City, SNAP Interactive, Inc. is a leading provider of online dating applications for social networking websites and mobile platforms. SNAP has developed two dating applications built on Facebook® Platform which have in excess of 17 million installations on Facebook, and has also launched dating applications on MySpace Developer Platform, Bebo, and Hi5 Developer Platform. The newest addition to SNAP's portfolio is an online dating site for singles called AreYouInterested.com that utilizes Facebook Connect to share content with their Facebook friends. SNAP also recently launched an iPhone application for mobile dating called 'Are You Interested?'
For more information visit www.snap-interactive.com.
Facebook® is a registered trademark of Facebook Inc.
iPhone(TM) is a trademark of Apple Inc.
Forward-Looking Safe Harbor Statement:
This press release contains forward-looking statements that are made pursuant to the safe harbor provisions of the Private Securities Litigation Reform Act of 1995. By their nature, forward-looking statements and forecasts involve risks and uncertainties because they relate to events and depend on circumstances that will occur in the near future. There are a number of factors that could cause actual results and developments to differ materially from forecasted results. These risks and uncertainties include product demand, market competition, fluctuations in advertising payouts, delays in website & application development, technical issues beyond our control, reliance on the various platforms that we build applications on, and risks inherent in our operations. For a discussion of these risks and uncertainties, please see our filings with the Securities and Exchange Commission. Our public filings with the SEC are available from commercial document retrieval services and at the website maintained by the SEC at http://www.sec.gov. All traffic statistics are recent averages.
Snap Interactive, Inc. and Subsidiary Condensed Consolidated Statements of Operations (Unaudited) ----------- For the Three Months Ended March 31, 2009 March 31, 2008 -------------- -------------- Revenue $ 768,972 $ 519,902 Cost of Revenue 262,747 116,333 -------------- -------------- Gross Profit 506,225 403,569 Operating Expenses Depreciation and Amortization 3,692 2,289 Compensation expense 195,959 116,376 Advertising expense - 8,320 Professional Fees 49,284 22,654 General and administrative 100,717 63,253 -------------- -------------- Total Operating Expenses 349,652 212,892 -------------- -------------- Income from Operations 156,573 190,677 Other Income (Expense) Interest Expense (1,323) (1,661) Other Income 3,403 - Interest Income 2,819 1,493 -------------- -------------- Total Other Expense, net 4,899 (168) -------------- -------------- Income Before Provision For Income Taxes 161,472 190,509 Provision for Income Taxes (95,000) - -------------- -------------- Net Income $ 66,472 $ 190,509 ============== ============== Net Income Per Share - Basic $ 0.01 $ 0.02 ============== ============== Net Income Per Share - Diluted $ 0.01 $ 0.02 ============== ============== Weighted average number of shares outstanding during the period - Basic 10,775,789 10,333,895 ============== ============== Weighted average number of shares outstanding during the period - Diluted 10,950,975 11,412,022 ============== ============== Snap Interactive, Inc. and Subsidiary Condensed Consolidated Balance Sheets ASSETS ------ March 31, 2009 December 31, 2008 -------------- ----------------- (Unaudited) Current Assets Cash $ 1,303,022 $ 1,529,354 Investments 250,000 - Accounts receivable, net 233,641 386,507 Prepaid Expense 16,005 398 -------------- ----------------- Total Current Assets 1,802,668 1,916,259 -------------- ----------------- Property and Equipment, net 84,228 31,297 Other Assets Security Deposit 36,610 18,750 -------------- ----------------- Total Other Assets 36,610 18,750 -------------- ----------------- Total Assets $ 1,923,506 $ 1,966,306 ============== ================= LIABILITIES AND STOCKHOLDERS' EQUITY ------------------------------------ Current Liabilities Accounts payable and accrued liabilities $ 141,625 $ 332,731 Settlement Payable 22,218 21,888 Convertible Notes Payable - Related Party 45,486 35,348 Accrued interest 19,404 18,731 -------------- ----------------- Total Current Liabilities 228,733 408,698 -------------- ----------------- Long Term Liabilities Settlement Payable 17,558 23,238 Convertible Notes Payable - Related Party - 10,138 -------------- ----------------- Total Liabilities 246,291 442,074 -------------- ----------------- Commitments and Contingencies Stockholders' Equity Preferred stock, $0.001 par value, 10,000,000 shares authorized, none issued and outstanding - - Common stock, $0.001 par value; 100,000,000 shares authorized, 10,793,395 and 10,700,395 shares issued and outstanding, respectively 10,793 10,700 Additional paid-in capital 2,449,222 2,368,397 Accumulated deficit (756,109) (822,581) Less: deferred compensation (26,691) (32,284) -------------- ----------------- Total Stockholders' Equity 1,677,215 1,524,232 -------------- ----------------- Total Liabilities and Stockholders' Equity $ 1,923,506 $ 1,966,306 ============== =================
CONTACT:
Cirrus Financial Communications, LLC
Justin K. Davis
(877) 977-STVI (7884)
Email Contact
www.cirrusfc.com


Copyright @ Marketwire
Page: 1
Related Keywords:
online dating, singles, AreYouInterested.com, iPhone, Office Equipment, Sales, Applications, Advertising, Productivity Applications, Security, Networking, Internet, Business Issues, Other Applications, Security, Internet Server Applications, E-mail, Marketwire, Inc., Apple Computer, Financial, Social Networking, Email, Other,
---