SNAP Interactive Announces Beta Launch of WhoIsNear.com -- a Location Based Social Platform
(February 03, 2011)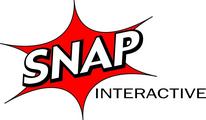 NEW YORK, NY -- (Marketwire) -- 02/03/11 -- SNAP Interactive, Inc. ("SNAP" or the "Company") (OTCBB: STVI), a leading social application provider with over 35 million installs across its social dating applications, today is excited to announce the Public Beta launch of WhoIsNear.com, an exciting and innovative location-based service ("LBS") with a fully-integrated web, mobile, iPhone and social application enabling easy access to a user's existing social graph. WhoIsNear.com allows users to seamlessly find and interact with their existing friends without the need to re-create their social graph, while providing a simple and fun way to meet and communicate with new ones.
The feature-set of WhoIsNear.com includes:
Built-in social graph to easily interact with your friends
Innovative features built around a deep social integration
Easy access via a seamlessly integrated product available on multiple platforms: WhoIsNear.com website, WhoIsNear.com mobile, WhoIsNear.com iPhone, and WhoIsNear.com application.
Check In from home, work, or at virtually any public venue
Chat with your friends and meet new people in real-time on the iPhone Application!
"We feel strongly that there is tremendous opportunity and power in location-based services," said SNAP CEO Clifford Lerner. "We believe that location based-services are only going to grow in popularity and usage and feel that WhoIsNear.com is a best-in-class product with the ability to be a leader in the location-based services space. With over 35 million installs across our social products, we look forward to utilizing our large user-base to gain the critical mass necessary for WhoIsNear.com to become a leader in the location based services industry."
Over 200,000 users have been actively testing the WhoIsNear.com brand since the Private Beta began in May 2010. Lerner continued, "With its vast feature-set and deep social integration, we're eager to now unveil the product to the public and are extremely excited about WhoIsNear.com's positioning and potential impact in the LBS space."
About SNAP Interactive, Inc.
SNAP Interactive, Inc. is a leading provider of online dating applications for social networking websites and mobile platforms. SNAP has developed two social dating applications built on Facebook® Platform which have more than 35 million installations on Facebook. SNAP's portfolio of applications for singles is highlighted by the AreYouInterested.com brand which consists of AreYouInterested.com, the AreYouInterested.com iPhone Dating Application, and the AreYouInterested.com Facebook Application. For more information visit www.snap-interactive.com.
Facebook® is a registered trademark of Facebook Inc. iPhone™ is a trademark of Apple Inc.
Forward-Looking Statements
Statements in this release that are "forward-looking statements" are based on current expectations and assumptions that are subject to risks and uncertainties. All of such assumptions are inherently subject to significant economic and competitive uncertainties and contingencies beyond our control and upon assumptions with respect to the future business decisions which are subject to change. Accordingly, there can be no assurance that actual results will meet expectations and actual results could differ materially because of factors such as:
Execution and competitive risks in transitioning to a subscription-based online dating model
Our ability to attract and retain members
Our ability to successfully implement our current long-term growth strategy
Intense competition in our marketplace
Reliance upon credit card processors and related merchant account approvals
Delays in website & application development as well as technical issues and server issues beyond our control
Reliance on the platforms that we build applications on including the fact that various social networking platforms enjoy sole ability and discretion to take action against applications on their platform including restricting access to platform functionality
Improper collection and disclosure of personal data could result in liability and harm to SNAP's reputation
Risks inherent in our business as well as potential legal disputes arising from our operations
For a discussion of these risks and uncertainties, please see our filings with the Securities and Exchange Commission. Our public filings with the SEC are available from commercial document retrieval services and at the website maintained by the SEC at http://www.sec.gov.
All information in this release is as of February 2, 2011. The company undertakes no duty to update any forward-looking statement to conform the statement to actual results or changes in the company's expectations.
Add to Digg Bookmark with del.icio.us Add to Newsvine
Contact:
SNAP Interactive, Inc.
Email Contact


Copyright @ Marketwire
Page: 1
Related Keywords:
location based services, facebook application, apps, LBS, Applications, Productivity Applications, Networking, Internet, Other Applications, Server Hardware, Server Computers, Internet Server Applications, Web Servers, Marketwire, Inc., Apple Computer, Internet Technology, Business, Social Networking,
---