SMTP.com Welcomes New Director of Development
Email Delivery and Marketing Leader Maintains Focus on Engineering and Innovation
(May 02, 2012)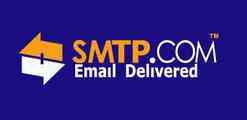 CAMBRIDGE, MA -- (Marketwire) -- 05/02/12 -- SMTP, Inc. (OTCBB: SMTP), a global email marketing and delivery provider, today announced that Sergii Dorokhin has joined the company as Director of Development.
Mr. Dorokhin is charged with managing SMTP's software development team and will help further the Company's evolution as an industry leader.
Richard Harrison, president of SMTP (www.SMTP.com), commented that, "We are excited to have Sergii join our team, and look forward to his contributions of technical innovation and enthusiasm. His stellar track record with implementing -- as well as sustaining -- efficient software development methodologies is second to none. Without exception, Sergii has proven himself to be an exceptional project manager whose teams have repeatedly delivered quality solutions ahead of schedule and under budget."
Prior to joining SMTP, Mr. Dorokhin served as Engineering Manager for Lohika, at which he directed a team of more than 50 customer service, product management agents and support engineers. In addition, he spearheaded several of the company's successful web service initiatives. Prior to his tenure at Lohika, Mr. Dorokhin worked at Softheme as Project and Unit Manager.
At present, SMTP works with customers in 150 countries. The Company, which recently reported a net income increase of 129.3% for 2011, as well as a special dividend for shareholders, combines technology with expert management, 24-hour availability, service and support to achieve its exceptional standard for customer satisfaction and growth.
SMTP also reported the departure of William Morrison as VP of Engineering and Company Director.
"We're grateful to Heath for his dedication and loyalty in serving SMTP and our customers in various roles over the last 10 years, and wish him the best in his next challenge," said Semyon Dukach, SMTP CEO.
ABOUT SMTP, Inc. (OTCBB: SMTP)
SMTP (http://www.SMTP.com) is a leading provider of cloud-based services to facilitate email deliverability, including bulk and transactional sending, reputation management, compliance auditing, abuse processing and issue resolution. Our services provide customers with the ability to increase the deliverability of email with less time, cost and complexity than handling it themselves. SMTP, Inc. is based in Cambridge, Massachusetts and on the web at http://www.smtp.com.
Safe Harbor Statement
The information posted in this release may contain forward-looking statements within the meaning of the Private Securities Litigation Reform Act of 1995. You can identify these statements by use of the words "may," "will," "should," "plans," "explores," "expects," "anticipates," "continues," "estimates," "projects," "intends," and similar expressions. Forward-looking statements involve risks and uncertainties that could cause actual results to differ materially from those projected or anticipated. These risks and uncertainties include, but are not limited to, general economic and business conditions, effects of continued geopolitical unrest and regional conflicts, competition, changes in technology and methods of marketing, delays in completing new customer offerings, changes in customer order patterns, changes in customer offering mix, continued success in technological advances and delivering technological innovations, delays due to issues with outsourced service providers, and various other factors beyond the Company's control.
For further information contact SMTP, Inc.
Add to Digg Bookmark with del.icio.us Add to Newsvine
CONTACT
JMR Worldwide
212.786.6036
Email Contact


Copyright @ Marketwire
Page: 1
Related Keywords:
SMTP, Inc., Marketwire, Inc., , Internet Technology, Biology, Computer Science, Business, Email, Other,
---