SMTP, Inc. Reports Q1 2012 Financial Results
(May 17, 2012)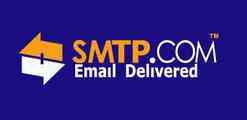 CAMBRIDGE, MA -- (Marketwire) -- 05/17/12 -- SMTP, Inc. (OTCBB: SMTP), a global email marketing and delivery provider, today announced financial results for its first quarter ended March 31, 2012.
Revenue for the first quarter ended March 31, 2012 increased to $1.247 million, compared to revenue of $0.932 million reported in the comparable year ago period.
Gross profit increased to $0.941 million in the first quarter of 2012, as compared to $0.736 million in the first quarter of 2011. Operating expenses for the period ended March 31, 2012 were $0.619 million as compared to $0.465 million in the corresponding year ago period.
The Company reported pre-tax income of $0.322 million as compared to $0.271 million in the corresponding year ago period. Additionally, net income for the period ended March 31, 2012 was $0.205 million or $0.01 per diluted share, as compared to $0.157 million or $0.01 per diluted share in the corresponding year ago period.
"We remain focused on growing both our top and bottom line and increasing shareholder value," stated Semyon Dukach, Chairman and CEO of SMTP, Inc. "We believe the Company is well positioned to grow in 2012 as we employ a focused strategy to leverage the SMTP brand globally and by pursuing select international opportunities. We are also highly focused on improving the customer experience and this starts with technology. We have made and continue to make enhancements to our site and to our platform that have resulted in improved time to market, and more accurately meet the needs of our clientele."
The company has recently declared a special dividend of $.13 per share, in addition to a regular quarterly dividend of $.013 per share or $.052 per share annualized, both payable on 5/31/12 to shareholders of record on 5/21/12.
Dukach continued, "Market demand for our email delivery services platform remains strong and the industry continues to grow. The problems companies face with successful email delivery have not gone away and now, more than ever, organizations are turning to companies like SMTP to help them improve delivery rates and reach target customers. We remain focused on the small business enterprise, though we have seen a growing pipeline of opportunities with larger organizations. I firmly believe that SMTP is well positioned to capture increased business throughout the year, and we will continue to leverage our infrastructure and third-party channel network to improve our financial performance, and to continue executing on our strategy of profitable, dividend-paying growth."
About SMTP, Inc.
SMTP (OTCBB: SMTP) is a leading provider of cloud-based services to facilitate email delivery, including bulk and transactional sending, reputation management, compliance auditing, abuse processing and issue resolution. Our services provide customers with the ability to increase the deliverability of email with less time, cost and complexity than handling it themselves. SMTP, Inc. is based in Cambridge, Massachusetts and on the web at www.smtp.com.
Safe Harbor Statement
The information posted in this release may contain forward-looking statements within the meaning of the Private Securities Litigation Reform Act of 1995. You can identify these statements by use of the words "may," "will," "should," "plans," "explores," "expects," "anticipates," "continues," "estimates," "projects," "intends," and similar expressions. Forward-looking statements involve risks and uncertainties that could cause actual results to differ materially from those projected or anticipated. These risks and uncertainties include, but are not limited to, general economic and business conditions, effects of continued geopolitical unrest and regional conflicts, competition, changes in technology and methods of marketing, delays in completing new customer offerings, changes in customer order patterns, changes in customer offering mix, continued success in technological advances and delivering technological innovations, delays due to issues with outsourced service providers, and various other factors beyond the Company's control. For more information, please visit our website at www.SMTP.com.
CONTACT
Mostafa Razzak
JMR Worldwide
212.786.6036
Email Contact


Copyright @ Marketwire
Page: 1
Related Keywords:
SMTP, Sales & Marketing, Internet, Business Issues, Management, CEO/CFO, Marketwire, Inc., , Financial, Internet Technology, Business, Email, Other,
---