SMTP Declares $1,400,000 Special Dividend and Quarterly Dividends
(April 26, 2012)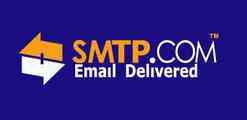 CAMBRIDGE, MA -- (Marketwire) -- 04/26/12 -- The following letter was released by SMTP (OTCBB: SMTP) Chairman and CEO, Semyon Dukach:
Open Letter to SMTP Shareholders
April 26, 2012
Fellow Shareholders,
As we approach the one year anniversary of SMTP becoming a publicly traded company, I would like to take the opportunity to update you on our company's business prospects, strategy, and plans to increase near- and long-term shareholder value.
Change in Business Strategy
Over the past year, we have seen the SMTP (www.smtp.com) brand steadily gain traction in the global markets. In 2011 we instituted a strategy that focused on growing our core business, increasing our capital expenditures to expand our reach in international markets, enhancing our technology platform, and growing in new vertical markets.
Our long and consistent history of growth and profitability provide us with every reason to believe that the Company is well positioned to realize additional value in the coming years, and we firmly believe in our long-term prospects. However, as we remain a small company, our management and Board of Directors believes that using cash flow from operations to invest in new areas unnecessarily increases our risk without necessarily providing us with increased growth. As a result, we are revising our business strategy at this time.
The better approach to our business is to place our company in an equally beneficial position as our previous strategy, but with less execution risk. Since our business is stable and growing, and we do not expect to run any quarterly losses in the foreseeable future, or expect to make any substantial cash acquisitions, we believe that by focusing more on delivery mechanisms to support our clientele, and limiting our operating expenses by spending less money on exploring new verticals and new technologies, we can better serve the interest of our shareholders, and provide the greatest amount of shareholder value.
Declaration of Common Stock Dividends
In furtherance of better serving the interest of our shareholders and providing the greatest amount of shareholder value, we are pleased to announce the declaration of a special dividend payment on our common stock and the commencement of a quarterly dividend on our common stock.
Special Dividend. We have a cash surplus that has been earned over the last several years in excess of $1.4 million, and we intend to distribute $1.4 million in cash to our shareholders in the form of a Special Dividend, which will be paid on 5/31/12 to shareholders of record as of 5/21/12 (the "Record Date"). In the event that an outstanding warrant to purchase up to 800,000 shares of common stock at a $0.625 strike price is exercised before the Record Date, the special dividend will be increased to up to approximately $1.9 million.
Quarterly Dividend. Additionally, we intend to commence the payment of a regular quarterly dividend to our common stockholders, initially in the amount of $200,000 per quarter, which will be included with the special dividend payment and will be paid on 5/31/12 to the same special dividend Record Date shareholders. The initial quarterly dividend represents approximately 90% of one fiscal quarter of our 2011 net after tax earnings. Going forward, we intend to continue regular dividend payments each quarter (approximately 45 days after quarter end), with a general guideline of paying out 80%-90% of each fiscal quarter's net earnings. We believe that our quarterly dividend payments will generally increase each quarter, as we focus on maintaining strong profitability, with consistent top-line growth.
Anticipated Uses of Cash
Our cash from operations are anticipated to go towards both quarterly dividend payments and general working purposes; specifically, to support the continuing development of our core global email delivery platform, and both our current as well as potential new clients. We will be prudent in our capital allocation, and opportunistic as the business environment dictates.
Conclusion
I look forward to a successful 2012 and believe that SMTP remains well positioned to be the email delivery platform of choice for small, medium and large enterprises, worldwide. I look forward to updating our shareholders on additional milestones as the year progresses.
Respectfully,
Semyon Dukach
Chairman of the Board
P.S. Please look for your invitations to our Annual Stockholder meeting which are being sent out soon. I hope to see you there.
ABOUT SMTP, Inc. (OTCBB: SMTP)
SMTP (http://www.SMTP.com) is a leading provider of cloud-based services to facilitate email deliverability, including bulk and transactional sending, reputation management, compliance auditing, abuse processing and issue resolution. Our services provide customers with the ability to increase the deliverability of email with less time, cost and complexity than handling it themselves. SMTP, Inc. is based in Cambridge, Massachusetts and on the web at http://www.smtp.com.
Safe Harbor Statement
The information posted in this release may contain forward-looking statements within the meaning of the Private Securities Litigation Reform Act of 1995. You can identify these statements by use of the words "may," "will," "should," "plans," "explores," "expects," "anticipates," "continues," "estimates," "projects," "intends," and similar expressions. Forward-looking statements involve risks and uncertainties that could cause actual results to differ materially from those projected or anticipated. These risks and uncertainties include, but are not limited to, general economic and business conditions, effects of continued geopolitical unrest and regional conflicts, competition, changes in technology and methods of marketing, delays in completing new customer offerings, changes in customer order patterns, changes in customer offering mix, continued success in technological advances and delivering technological innovations, delays due to issues with outsourced service providers, and various other factors beyond the Company's control.
For Further Information, please visit www.SMTP.com
CONTACT
Mostafa Razzak
JMR Worldwide
212.786.6036
Email Contact


Copyright @ Marketwire
Page: 1
Related Keywords:
SMTP, Inc., Marketwire, Inc., , Internet Technology, Business, Email, Other,
---