SK&A Launches How-to Healthcare Marketing Web Video Series
(May 03, 2012)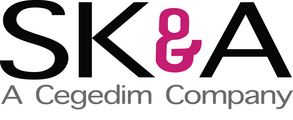 IRVINE, CA -- (Marketwire) -- 05/03/12 -- SK&A, A Cegedim Company, a leading provider of healthcare information solutions and research, today launched the OneKey Minute, a web video series aimed at advising b-to-b marketers, consultants and other healthcare-data users on best practices for benefiting from data assets.
According to SK&A's 2011 Channel Utilization Report, 62 percent of OneKey data delivered to clients is used for direct-mail campaigns. With Crain's BtoB Magazine recently citing that a majority of b-to-b marketers are struggling in their use of data, targeting and measurement, SK&A-Cegedim has an opportunity to educate the b-to-b healthcare marketing community in this capacity.
"It is critical that b-to-b marketers excel in their endeavors using OneKey contact and profiling data," said Dave Escalante, Vice President and General Manager of SK&A and OneKey. "The OneKey team is a partner to the healthcare-marketing community. We have a unique position and opportunity to provide valuable and reliable market research tips, best practices and insights. With OneKey as the data foundation, this video series should empower users to maximize the potential of their marketing strategies to produce the results they desire."
The OneKey Minute features practical and concise how-to video segments, hosted by an actual marketing specialist from OneKey's team. Episode one discusses the dos and don'ts of email marketing to physician audiences, including the importance of using quality email addresses and targeting recipients within the content of emails. Viewers can also submit their own questions to be addressed in the video series.
OneKey, Powered by SK&A is a healthcare reference database containing 2.1 million healthcare provider and decision maker profiles from 480,000 U.S. physician offices, hospitals, pharmacies and other healthcare sites. Refreshed daily, the OneKey Master File is updated by a California- and Virginia-based research team that telephone-verifies an average of 2,750 medical sites daily. OneKey data supports industries and businesses such as pharmaceutical and life sciences, medical equipment, advertising agencies, recruiters, insurance, CME training and others.
To view episodes one and two, visit http://www.skainfo.com/video_OneKeyMinute.php.

About SK&A, A Cegedim Company:
SK&A is a leading provider of healthcare information solutions and research. SK&A, as part of Cegedim's global OneKey® offering of eight million providers, researches and maintains contact and profiling information for over two million healthcare practitioners, including 800,000-plus U.S. prescribers. SK&A also offers the only 100-percent telephone-verified database of email addresses of prescribers and professionals working at active healthcare sites. SK&A's customers include many of America's most recognized healthcare, life sciences and pharmaceutical companies. Please visit www.skainfo.com for more information or www.skalivecounts.com for counts and ordering. SK&A is part of the France-based Cegedim S.A. Group.
About Cegedim:
Founded in 1969, Cegedim is a global technology and services company specializing in the healthcare field. Cegedim supplies services, technological tools, specialized software, data flow management services and databases. Its offerings are targeted notably at healthcare industries, life sciences companies, healthcare professionals and insurance companies. The world leader in life sciences CRM, Cegedim is also one of the leading suppliers of strategic healthcare industry data. Cegedim employs 8,200 people in more than 80 countries and generated revenue of EUR 911 million in 2011. Cegedim SA is listed in Paris (EURONEXT: CGM).

To learn more, please visit: www.cegedim.com
Add to Digg Bookmark with del.icio.us Add to Newsvine
Contacts:

Jack Schember
SK&A, A Cegedim Company
Director of Marketing
Tel.: (+1) 949-255-1259
Email Contact

Aude Balleydier
Cegedim
Media Relations
Tel.: +33 (0)1 49 09 68 81
Email Contact


Copyright @ Marketwire
Page: 1
Related Keywords:
SK & A, A Cegedim Company , Office Equipment, Sales, Advertising, Marketing, CRM - Customer Relationship Management, Insurance, Sales & Marketing, Database, Internet, Other, Management, USA, Marketwire, , healthcare, Surgery, Physician, Advertising Agencies, Management Services, Internet Technology, Medical, Email, Web Video, Other, Medical Professionals,
---