SEC Emergency Order Leads to Dramatic Drop in Short-Selling of Fannie Mae and Freddie Mac Securities
Business Intelligence Firm Reports 90 Percent Reduction
(July 23, 2008)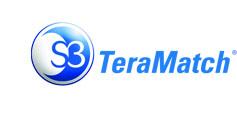 AUSTIN, TX -- (MARKET WIRE) -- 07/23/08 -- According to market statistics analyzed by S3 Matching Technologies, the SEC's emergency order to enhance investor protections against "naked" short selling in 17 financial institution securities has reduced short sells by about 70 percent for the targeted symbols, and 90 percent of short selling of Fannie Mae and Freddie Mac securities. S3, which processes trades for the country's largest brokerages, compared short sells of Monday, July 14, prior to the SEC order, and Monday, July 21, the first day the emergency rule was implemented.
"Looking at the data from our clients," said Jack Holt, CEO of S3 Matching Technologies, "it seems clear the market responded to what regulators wanted. Short sells, 'naked' or not, have accounted for a little over 1 percent of our clients' total volume. 2/3rds of that short sell volume disappeared on the first day the rule went into effect. For Fannie Mae and Freddie Mac, it's more dramatic at 90 percent."
The SEC's emergency rule identified symbols critical to stability of the financial markets and ordered that the securities be delivered at the time short sells were settled. According to S3's Holt, analysis of his company's data shows the emergency rule appears to have all but eliminated the short selling of Fannie Mae and Freddie Mac securities, two institutions that many analysts feared were at risk of collapse.
"The short sell slowdown during the first day was very significant across the targeted symbols," Holt added. "While there is no way for data to reveal if a short sell is 'naked,' there's no doubt the SEC has put a rule in place that has drastically reduced short selling, especially with regards to the Fannie Mae and Freddie Mac mortgage institutions."
S3 Matching Technologies processes about 15 billion financial transactions daily and provides business intelligence reports on more than a million securities trade orders and stock options.
About S3 Matching Technologies (www.S3.com)
S3 is an Austin, Texas-based company focused on providing data quality management software for the IT, telecom, financial services, and healthcare industries. S3 invented TeraMatch®, an algorithmic matching engine which uses rules-based scoring based on industry-specific best practices. S3's software may be deployed as a managed solution.
CONTACT:
S3 Matching Technologies
James Moore
Email Contact
512.300.9232


Copyright @ Marketwire
Page: 1
Related Keywords:
S3 Matching Technologies, Mac, OS9, OSX, Marketwire, healthcare, Financial, Business,
---