SC Magazine Honors Tripwire With 2012 Reader Trust Award as Best Policy Management Solution
(March 14, 2012)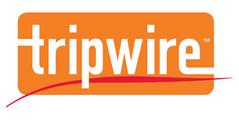 PORTLAND, OR -- (Marketwire) -- 03/14/12 -- Tripwire, a leading global provider of IT security and compliance automation solutions, has been recognized with SC Magazine's 2012 Reader Trust Award as the company with the Best Policy Management Solution, Tripwire® Enterprise 8.1. The announcement was made on February 28, 2012 at the SC Awards Gala, held in conjunction with the annual RSA Conference in San Francisco.
Tripwire won the Best Policy Management Solution after proving the success and overall impact of Tripwire Enterprise 8.1 to the Reader Trust Voting Panel. The award recognizes excellence in products that enforce security configuration policies for IT devices throughout the modern enterprise, including server configurations, network configurations, encryption configurations and software configurations. Winners were chosen by voters, who are SC Magazine Readers that are high-level IT security executives (CISOs, CIOs, VPs, etc.) working for organizations across various markets, including finance, health care, government, education and more.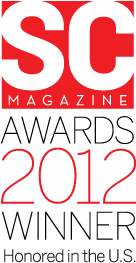 The Reader Trust Voting Panel has volunteered their time and experience to carefully consider each of the contenders in each category to cast votes. This panel represents a cross-section of SC Magazine leadership, which is comprised of large, medium and small enterprises from all major vertical markets, including financial services, health care, government, retail, education and other sectors. Functionality, manageability, ease-of-use and scalability of the product or service, as well as the customer service are considered during the judging process.
"Tripwire products have long been standards for intrusion detection and integrity monitoring," said James B. Johnson, Tripwire CEO. "But receiving this SC Magazine award for 'Best Policy Management Solution' is a gratifying indicator of the progress we've made in adding best-in-class preventive controls to that heritage, giving our customers confidence and stability in a dangerous world. Tripwire is hugely appreciative of the honor that SC Magazine, their readers and high-level IT security executives have given us."
In its 15th year, the information security industry's most prominent accolade, the annual SC Awards showcase the best solutions, services and professionals, while recognizing achievement and technical excellence. SC Magazine distinguishes the achievements of the security professionals in the trenches, the innovations happening in the vendor and service provider communities and the passionate work of government, commercial and nonprofits -- all working to help improve global security. For more information and a detailed list of categories and winners, please visit www.scmagazineus.com/awards.
"This is one of the most exciting and illuminating award categories, as the finalists have to demonstrate the unique combination of strength in product, organization and fight against cybercrime to secure the vote of our readers," said VP and editorial director, SC Magazine, Illena Armstrong. "Congratulations to Tripwire for winning Best Policy Management by impressing not only to SC Magazine editors but the magazine's real judges: the readers."
About Tripwire, Inc.
Tripwire is a leading global provider of IT security and compliance solutions for enterprises, government agencies and service providers who need to protect their sensitive data on critical infrastructure from breaches, vulnerabilities, and threats. Thousands of customers rely on Tripwire's critical security controls like security configuration management, file integrity monitoring, log and event management. The Tripwire VIA platform of integrated controls provides unprecedented visibility and intelligence into business risk while automating complex and manual tasks, enabling organizations to better achieve continuous compliance, mitigate business risk and help ensure operational control. Learn more at http://www.tripwire.com or follow us @TripwireInc on Twitter.
About SC Magazine
SC Magazine provides IT security professionals with in-depth and unbiased information through timely news, comprehensive analysis, cutting-edge features, contributions from thought leaders and the best, most extensive collection of product reviews in the business. By offering a consolidated view of IT security through independent product tests and well-researched editorial content that provides the contextual backdrop for how these IT security tools will address larger demands put on businesses today, SC Magazine enables IT security pros to make the right security decisions for their companies. The brand's portfolio includes the SC World Conference and Expo, SC Congress Canada, SC Magazine Awards, SC Directory, SC Magazine Newswire and SC Magazine IT Security Executives Forums
Image Available: http://www2.marketwire.com/mw/frame_mw?attachid=1916331

Add to Digg Bookmark with del.icio.us Add to Newsvine
Contact:
Nicole Andergard
Tripwire
503.276.7541
[email protected]


Copyright @ Marketwire
Page: 1
Related Keywords:
Incident Detection, IT Change Control, Configuration Control, Cloud Security, HIPPA, SIEM, NERC, SOX, Canada,Marketwire, ,IT (Information Technology),Security,Financial,Medical,Business,Other,
---