Rover Apps Partners with Handshake Software to Provide Secured Mobility Solutions for the Legal Industry
(July 15, 2011)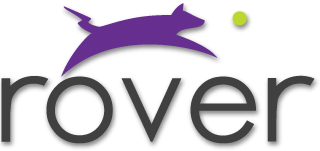 Roswell, GA (PRWEB) July 15, 2011
Independent software vendors have been struggling with the many challenges posed by mobile access to their existing solutions and need answers to data security, communications and multi-platform support. These software vendors are faced with a tough choice. They can try to build a mobile solution alone, spending valuable resources and time away from their core software solution. Or they can partner with an experienced mobile business application provider to get to market quickly and do so with a rich set of features geared to mobile. Rover Apps priority is to provide a rapid and secured path to mobility for these independent software vendors.
Jonathan Foulkes, CEO of Rover Apps indicated: We designed our product to provide mobile extensibility and customization that can be leveraged by ISVs, enterprise IT and System Integrators. Enabling them to focus on what they know best their applications, and leave the hard parts of mobile interface, communications, centralized management,data security and multiple-platform support to us. Rover Apps is a natural fit for rapidly mobile-enabling existing ISV applications, particularly dynamic and customizable ones like Handshake Softwares.
Mr. Foulkes also points out that:ISVs with on-premise deployments behind company firewalls face another challenge in how to securely allow mobile access. Rover Apps addresses this with our unique RoverLink technology that provides secure communications without requiring network changes.
For Doug Horton, President and CEO of Handshake Software, Rover Apps was the right choice for a fast and cost-effective means to mobile-enable his customers. Rover Apps provided us with a flexible and secure platform on which to provide mobile access, saving us man-months of effort and bringing unique features such as RoverLink communications to enable rapid and secure deployments to our customers. By combining Rover Apps with our award-winning Handshake Relationshp Toolkit and Content Designer, our clients are able to immediately deliver any of their enterprise information to iPhone, iPad, iTouch, Android and Blackberry devices. In addition, any of the enterprise application integration configured through Handshake for SharePoint or Office can now also be used for mobile devices. Since this data is sensitive in nature, having the highest level of security for mobile access is very important.
About Rover Apps
For companies competing in fast moving industries that demand on-the-run responsiveness, Rover Apps securely extends access to multiple enterprise data sources to mobile users on their smartphones and tablets. A full enterprise-grade mobile platform, Rover meets the expectations of even the most demanding enterprises with respect to security, real-time integration between mobile devices and back-end systems, alignment with current workflows, and ease of deployment within a scalable architecture thats centrally managed. Rovers build-once, deploy-to-many platform is available direct from Rover and through select channel partners. Headquartered in Atlanta, Rover can be found at http://www.roverapps.com.
About Handshake Software
Handshake Software is the leader in providing products and services to enhance SharePoint for Intranets, Extranets, Search, Document and Email Management. With some of the world's largest and most prestigious law firms and companies as clients, Handshake Software products include PageGuru for user personalization; DM and Email Director for SharePoint-based document and email management; and the award-winning Relationship Toolkit and Content Designer for SharePoint that allows non-programmers to integrate internal systems and create web parts.
###
Read the full story at http://www.prweb.com/releases/2011/7/prweb8641607.htm.
Page: 1
Related Keywords:
crime, law and justice,law enforcement,international law,legal service,computing and information technology,satellite technology,wireless technology,science and technology,technology (general),identification technology,agricultural research and technology,computer crime,computing and information technology,satellite technology,software,wireless technology,science and technology,technology (general),identification technology,agricultural research and technology
---