Round Rock Independent School District Selects Brocade to Build a Cost-Effective 10 GbE End-to-End Campus Network
New Network Improves Classroom Learning for More Than 45,000 Students at 44 Locations
(November 29, 2011)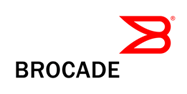 SAN JOSE, CA -- (Marketwire) -- 11/29/11 -- Brocade (NASDAQ: BRCD) today announced that the Round Rock Independent School District (ISD) has installed Brocade® network solutions to help future-proof its rapidly growing network. The school district's expansion and need for an upfront, comprehensive proposal for the elaborate project led the district to turn to one of its most trusted partners for a recommendation.
As with most school districts in the U.S., Round Rock ISD has been faced with serious budget cuts. The IT team knew it had to make significant changes to support advanced education tools and plans, including online testing and digital textbooks. As a result, the IT team decided on a four-phase network implementation strategy, with the first phase featuring an infrastructure refresh within the school district to a 10 Gigabit Ethernet (GbE) backbone with 1 GbE to the desktop.
Ed Zaiontz, executive director of information services at Round Rock ISD, asked for a proposal from his incumbent networking provider. Upon receipt of the offer, which contained details for only the first phase, the school district asked for a proposal from Brocade based on a recommendation from one of their partners.
"We depend on our major partners to help us set strategy and define new technology solutions. The relationship between our partners and Brocade was integral to our decision to choose Brocade for this multiphase networking project," said Zaiontz. "We asked the incumbent provider for a quote and they gave us one, for phase one. They said when we got to phase two, to let them know how many switches we'd need and they would tell us what our discount would be. Brocade bid the whole project out to December 2012 and bundled maintenance into the pricing, meaning I could pay for the switch and the three-year maintenance agreement using bond funds."
The school system initially had bandwidth-constrained T1 lines running to all campuses, but the district realized this wouldn't be a long-term solution. "We put in a fiber network in 2002 running 2 Gbps, which has since been upgraded to 10 Gbps," Zaiontz said. "We thought our fiber network would be good for 10 years, but it was only five years before we needed to upgrade. We have opened six new schools since 2008, and all the new campuses have the 10 Gbps backbone. But the old campuses in the district were running a 1 Gbps backbone," Zaiontz said. "We knew this was problematic with some of the things that are on the horizon, specifically online testing and digital textbooks."
For phases one and two of the project, which covered 22 schools, the Round Rock ISD deployed 272 Brocade FCX Series enterprise-class stackable Layer 2/3 edge switches with Power over Ethernet (PoE) functionality at each school and 120 Brocade FastIron® WS Series enterprise campus switches in portable classrooms. The installation of the Brocade networking solution has improved the reliability and performance of the network to now support video, voice, wireless and data applications. In phase two, Round Rock ISD also purchased Brocade Network Advisor to manage its entire network from a single point.
The school district recently purchased 135 Brocade FCX Series switches and 77 FastIron WS Series switches for phase three, which covered 18 schools. The key to moving through the phases so quickly was utilizing the services of a Brocade Resident Consultant, an on-site Brocade Certified Resource who stayed involved with each phase of the project until it was completed. "Not having to hire additional help was a huge cost savings for us," Zaiontz said. "Brocade provided value-added services, including a detailed implementation plan. We've finished the projects faster than we would have done on our own."
Zaiontz says phases three and four will cover 22 additional campuses and administrative facilities. At the completion of phase four of the project, Brocade will be powering approximately 44 sites for Round Rock ISD. Beyond this current project, Zaiontz says that with education budgets being tight, the idea of virtual desktop infrastructure (VDI) and internal cloud services has become more attractive as a way to stretch the life of existing desktop devices. "We will be able to leverage the Brocade technology as we embark on these new projects."
The Round Rock ISD covers an area of 110 square miles that includes north Austin and the city of Round Rock, Texas and serves approximately 45,000 students enrolled in its five high schools, 10 middle schools, 32 elementary schools and two alternative learning centers.
Social Media Tags: Brocade, education, FastIron, FCS, VoIP, WLAN, LAN, Wireless LAN, campus, school_district, Round_Rock_Independent_School_District
About Brocade
Brocade (NASDAQ: BRCD) networking solutions help the world's leading organizations transition smoothly to a world where applications and information reside anywhere. (www.brocade.com)
Brocade, the B-wing symbol, DCX, Fabric OS, and SAN Health are registered trademarks, and Brocade Assurance, Brocade NET Health, Brocade One, CloudPlex, MLX, VCS, VDX, and When the Mission Is Critical, the Network Is Brocade are trademarks of Brocade Communications Systems, Inc., in the United States and/or in other countries. Other brands, products, or service names mentioned are or may be trademarks or service marks of their respective owners.
© 2011 Brocade Communications Systems, Inc. All Rights Reserved.
Add to Digg Bookmark with del.icio.us Add to Newsvine
CONTACTS
Brocade Media & Analyst Relations
Katie Bromley
Tel: 408.333.0429
[email protected]

Brocade Investor Relations
Robert Eggers
Tel: 408.333.8797
[email protected]


Copyright @ Marketwire
Page: 1
Related Keywords:
Brocade, networking, ethernet, fiber channel, converged, SAN, wireless, security appliances, Applications,Education,Security,Networking,Business Issues,USA,Marketwire, Inc., ,Appliances,Discount,Other,
---