Rosko Taint Releases PSYCHO SWAGGER from the FOURTH DIMENSION; NYC Live Performance at Home Sweet Home, October 31, 2011
(October 24, 2011)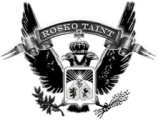 WESTPORT, CT -- (Marketwire) -- 10/24/11 -- Whooooooosh! It's time to enter the Fourth Dimension, where "PSYCHO-SWAGGER" is the "word" on the street and Rosko Taint's latest CD will transport you. This new music prodigy, with his second self-produced album, PSYCHO SWAGGER from the FOURTH DIMENSION, is already winning praise from advance reviews calling him "prolific, mysterious and brilliant."
Sam Abelow, alias "Rosko Taint," who was only 19 when he wrote and recorded all 18 tracks on the PSYCHO SWAGGER from the FOURTH DIMENSION CD in 2011, has created a new sound in the indie music scene. For this latest oeuvre, the voracious Rosko Taint mixes ambient, pop and rap, while singing all vocals and playing all instruments, including guitar, drums and synthesizer.
While this new CD gives some insight to Rosko Taint's subconscious -- and birth to several radio-friendly singles -- the inspiration for the album's overall mystical tone is from an more elusive source: the esoteric modern-day philosopher Drunvalo Melchizedek, who Rosko finds "spiritually illuminated." "Melchizedek is my inspiration for this album," says Rosko about an 8-minute spoken-word track (#14) featuring Melchizedek.
PSYCHO SWAGGER from the FOURTH DIMENSION builds upon Rosko's deeply introspective 14-track album My Name (composed and produced in just 2 weeks, while secluded in a Brooklyn apartment in May of 2011). The most recent record includes more earth-based, melodic hooks in the new songs, but at its core, it is still a concept album: "I feel strongly that the songs are some sort of channeled idea, most likely, from my higher self and serve a purpose I probably don't fully understand, yet," explains Rosko Taint.
Rosko's Evocative Style Adds Extra Punch
Using a blend of surrealist lyrics and mind-sticky melodies to tease out listeners' deepest dreams, desires, fears and fantasies, Rosko is part of the new ambient melodic music trend. But his emotionally evocative style adds an extra punch to this emerging indie music scene, hitting listeners directly in their solar plexus with his unique words and sounds.
The new album is artist Rosko Taint's attempt to open doors in his listeners' minds and expose us to new theories about our current human condition via his music. Using intricately layered sounds, lyrics and beats, Rosko leads the listener into a new mental and emotional dimension. He explains: "The sounds subconsciously tease the listener with information and thoughts and emotions I express or feel." But when pressed to explain the significance of the new consciousness that he wants fans to latch onto, the ever enigmatic Rosko Taint replies, "I hope you search for those answers yourself."
Rosko Taint will perform live on Halloween Night, on October 31, 2011 at Home Sweet Home at 131 Chrystie Street in NYC's Lower East Side. New York's Home Sweet Home venue has hosted such revered prestigious, indie rock bands as Sonic Youth.
Rosko Taint has been featured on these music sites:
Downloads:
PSYCHO SWAGGER from the FOURTH DIMENSION LP (July 2011)
http://roskotaint.bandcamp.com/
Direct link:
http://t.co/6IlMLEG
MY Name LP (May 2011)
http://roskotaint.bandcamp.com/
Direct link:
http://t.co/GNeYsIa
Press contact:
Kim Martin
roskotaintinfo@gmail.com
Cell: 646-279-7401


Copyright @ Marketwire
Page: 1
Related Keywords:
indie music, pop music, music gigs in new york city, rosko taint, psycho swagger, fourth dimension, Marketwire, , Music,
---