Rogue Wave Software Sets a New Standard for Debugging
Expands the Value of TotalView Debugger by Including ReplayEngine and NVIDIA CUDA Support in Base Product
(March 06, 2012)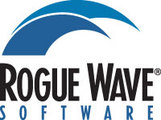 BOULDER, CO -- (Marketwire) -- 03/06/12 -- Today, Rogue Wave Software announced it is repackaging the TotalView debugger with advanced features once sold as add-on functionality now coming standard, at no additional cost. Now, both reverse debugging (ReplayEngine), and NVIDIA CUDA debugging support are included in the TotalView debugger as standard features, making it the most full-featured debugger for the development of complex and parallel software. Rogue Wave is uniquely positioned to set this standard since it is the largest independent provider of cross-platform software development tools and embedded components for the next generation of HPC/High Performance Computing applications.
"Naturally, we've been very pleased to hear how well-received our reverse debugging and CUDA support has been among our users," said Scott Lasica, VP Products and Alliances at Rogue Wave Software. "Unfortunately, we also discovered that features new users thought they were getting were actually being eliminated through their company or institution's procurement processes. Since these capabilities are extremely valuable to the developers and scientists who debug complex applications -- we decided to remove the last barrier and simply make them part of our standard product."
"We are very pleased that true reverse debugging will be available to all our TotalView users," said Johnny Chang, Application Consultant in the Application Performance & Productivity Group at the NASA Advanced Supercomputing (NAS) Division at Ames. "We have not found this capability elsewhere."
"Having the ability to debug CUDA in TotalView is a great benefit," said David Montoya, HPC Infrastructure Team Lead at Los Alamos National Laboratory. "We also anticipate being able to spend less time debugging, and more time on research with the ability to find non-deterministic bugs due to the ReplayEngine functionality. Providing these capabilities to all our users will be a huge advantage to them."
Existing TotalView customers can contact their Rogue Wave account manager for details on enabling the ReplayEngine and CUDA features.
About Rogue Wave Software
Rogue Wave Software, Inc. is the largest independent provider of cross-platform software development tools and embedded components for the next generation of HPC applications. Rogue Wave marries High Performance Computing with High Productivity Computing to enable developers to harness the power of parallel applications and multicore computing. Rogue Wave products reduce the complexity of prototyping, developing, debugging, and optimizing multi-processor and data-intensive applications. Rogue Wave customers are industry leaders in the Global 2000, ISVs, OEMs, government laboratories and research institutions that leverage computationally-complex and data-intensive applications to enable innovation and outperform competitors. For more information, visit www.roguewave.com.
Add to Digg Bookmark with del.icio.us Add to Newsvine
For additional information, contact:
Tammy Tilzey
Rogue Wave Software
Email Contact


Copyright @ Marketwire
Page: 1
Related Keywords:
HPC, software, parallel applications, multicore, optimize memory, debug, application development, Applications, Productivity Applications, Business Issues, Software Development, Other Applications, Tools, Marketwire, Inc., , Computer Science,
---