Rogue Wave Software Releases SourcePro 12.0, Complete Enterprise C++ Development Platform
(November 02, 2011)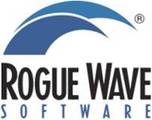 BOULDER, CO -- (Marketwire) -- 11/02/11 -- Rogue Wave Software, the largest independent provider of cross-platform software development tools and embedded components for the next generation of HPC/High Performance Computing applications, today announced the release of SourcePro® 12.0. With this release, SourcePro continues its long tradition of continual but unobtrusive improvement in performance, precision, reliability and portability.
Developers that have built their applications on top of SourcePro get ready access to enhancements such as:
Modifying existing applications to take advantage of advances in computer science typically requires significant development time and resources. SourcePro eliminates this barrier, enabling upgrading with a minimum of design and code changes. In addition, SourcePro provides organizations with the flexibility of easily porting or migrating applications to new operating systems and databases, insulating them from unfavorable choices made by their platform vendors.
"Our customers appreciate the increase in developer productivity they get with SourcePro," said Ben Gomez, SourcePro Product Manager at Rogue Wave. "But what they really applaud is how SourcePro helps them build enduring applications. Because it's easy for organizations to move to different operating systems and databases, they can readily prolong the life of their applications. For example, their software doesn't have to be rewritten simply because their platform vendors have deprecated an older version. Our customers simply choose another platform, recompile, and they're 99% of the way there."
For decades, SourcePro has been the choice of organizations wishing to build high-performance, highly-reliable, portable applications with C++. It includes libraries and components that increase developer productivity, while still providing fine-grained control over critical aspects of their designs. SourcePro's base features include constructs for strings, date/time, streaming, internationalization, and threading. Options include a database add-on that provides a high-level, portable C++ interface to several leading relational databases; a networking add-on with abstractions of socket programming and internet protocols; and a business analysis add-on that provides components for wide-variety of mathematical and currency calculations.
About Rogue Wave Software
Rogue Wave Software, Inc. is the largest independent provider of cross-platform software development tools and embedded components for the next generation of HPC applications. Rogue Wave marries High Performance Computing with High Productivity Computing to enable developers to harness the power of parallel applications and multicore computing. Rogue Wave products reduce the complexity of prototyping, developing, debugging, and optimizing multi-processor and data-intensive applications. Rogue Wave customers are industry leaders in the Global 2000, ISVs, OEMs, government laboratories and research institutions that leverage computationally-complex and data-intensive applications to enable innovation and outperform competitors. For more information, visit www.roguewave.com.
For additional information, contact:
Tammy Tilzey
Rogue Wave Software
Email Contact


Copyright @ Marketwire
Page: 1
Related Keywords:
SourcePro, C++, C++ development, cross-platform, libraries, portability, big data, string manipulation, Applications, Networking, Database, Computer Technology, Internet, Business Issues, Software Development, Internet Server Applications, Tools, Broadcast, Streaming, Internet/Web, Business, Programming, Internet, Authoring/Programming, Internet Media, Marketwire, Inc., , Internet Technology, Computer Science, Business, Internet, Science,
---