Rogue Wave Software Announces Support for Upcoming Intel(R) Many Integrated Core Architecture Based Products
(November 14, 2011)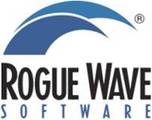 SEATTLE, WA -- (Marketwire) -- 11/14/11 -- (Supercomputing 2011) -- Rogue Wave Software, the largest independent provider of cross-platform software development tools and embedded components for the next generation of HPC/High Performance Computing applications, is proud to announce its roadmap for supporting the Intel® Many Integrated Core (Intel® MIC) architecture in its tools and libraries.
As a participant of the Intel MIC early testing program, Rogue Wave received "Knights Ferry," the Intel pre-release software development platform kit. This kit allowed Rogue Wave engineers to examine the capabilities of Intel MIC, and begin development of software in advance of the launch of Intel's "Knights Corner" co-processor -- the first commercial product based on Intel MIC architecture.
"Developers already using C, C++, Fortran and OpenMP will find that the Intel MIC architecture allows for a fairly straightforward way to leverage many-core architecture for parallelization. Our customers will want to leverage this architecture to accelerate the performance applications that use our IMSL numerical libraries, as well as TotalView, in their development and debugging workflow," said Sean FitzGerald, Senior Vice President of Engineering and CTO of Rogue Wave Software. "Both product families are already very well known among developers who target parallel computing environments."
To support these customers, Rogue Wave has begun development on both product sets and intends to offer an Intel MIC-enabled version of TotalView when the Knights Corner co-processor is made commercially available. In addition, customers will see continual performance increases in forthcoming IMSL releases as Rogue Wave leverages the optimizations from Intel MIC in more and more of our 3000+ numerical and statistical algorithms.
"We are very pleased that Rogue Wave has begun development to support Intel MIC architecture," said Bill Magro, Director, HPC Software Solutions at Intel Corporation. "Developers will greatly benefit from the availability of Rogue Wave's advanced development tools and libraries right from the beginning of the first Intel MIC architecture product availability."
As one of the first system manufacturers that have already announced their commitment to Intel MIC architecture, SGI is very supportive of Rogue Wave's efforts. "SGI and Intel are engaged as strategic partners around x86 and Intel MIC Architecture to design the next-generation SGI platforms for extreme scaling with Intel MIC products," said Christian Tanasescu, Vice President Software Engineering at SGI. "These systems will need world-class software tools, and we are delighted to have Rogue Wave, one of our preferred partners, make this announcement."
About Rogue Wave Software
Rogue Wave Software, Inc. is the largest independent provider of cross-platform software development tools and embedded components for the next generation of HPC applications. Rogue Wave marries High Performance Computing with High Productivity Computing to enable developers to harness the power of parallel applications and multicore computing. Rogue Wave products reduce the complexity of prototyping, developing, debugging, and optimizing multi-processor and data-intensive applications. Rogue Wave customers are industry leaders in the Global 2000, ISVs, OEMs, government laboratories and research institutions that leverage computationally-complex and data-intensive applications to enable innovation and outperform competitors. For more information, visit www.roguewave.com.
For additional information, contact:
Tammy Tilzey
Email Contact


Copyright @ Marketwire
Page: 1
Related Keywords:
Rogue Wave Software, Intel MIC, IMSL libraries, TotalView, TotalView debugger, debugger, development tools, Marketwire, Inc., ,Computer Science,
---