Rogue Wave Releases TotalView 8.10 Featuring Expanded Support for NVIDIA GPU Accelerated Cray XK6 Supercomputers
(April 30, 2012)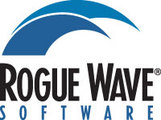 STUTTGART, GERMANY -- (Marketwire) -- 05/01/12 -- At the Cray Users Group (CUG) 2012 event, Rogue Wave Software, the largest independent provider of cross-platform software development tools and embedded components for the next generation of HPC applications, announced the upcoming release of the leading parallel debugger, TotalView® 8.10, with expanded support for the Cray XT, Cray XE, and Cray XK lines of supercomputers. This customer-driven release provides comprehensive debugging with support for the NVIDIA® CUDA® parallel programming environment on the GPU-accelerated Cray XK6 supercomputer, as well as early access support for Cray's OpenACC compiler. With the release of TotalView 8.10, Rogue Wave is first to enable reverse debugging, which allows developers to deterministically replay program execution, for MPI applications on a Cray supercomputer.
"Cray and Rogue Wave have a long history of collaborating to provide critical HPC solutions and development tools for our mutual customers. Rogue Wave's TotalView 8.10 enhances developers' productivity, allowing them to take advantage of the extreme power of the Cray XE6 and XK6 supercomputers," stated Peg Williams, Cray's senior vice president of high performance computing systems. "We are excited about the delivery of TotalView's reverse debugging capabilities for the Cray XE6 system, which will allow our customers to quickly work backwards from any code failures or issues to find the root causes more efficiently."
"Accelerated systems are becoming the new standard for the HPC industry, as supercomputing centers look for better solutions to meet ever-increasing performance, price and power demands," said Duncan Poole, president of the OpenACC standards group, at NVIDIA. "TotalView gives developers and computational scientists intuitive control of either explicit device kernel threads or those created from OpenACC programs, making it easier to harness the power of these new architectures."
In addition to providing reverse debugging on both serial and parallel (MPI) programs running on the Cray XE line, TotalView 8.10 includes a new replay on demand capability, for both the Cray and other Linux-x86-64 environments. Now developers have the flexibility of enabling recording and deterministically replaying mid-way through a debugging session when the program enters the specific areas they want to troubleshoot.
TotalView 8.10 also delivers dynamic memory debugging on the BlueGene/P, improved TVScript scalability, and AIX 7 support among other enhancements.
Availability
TotalView 8.10 will be available in May. Get more information about TotalView Debugging Tools.
About Rogue Wave Software
Rogue Wave Software, Inc. is the largest independent provider of cross-platform software development tools and embedded components for the next generation of HPC applications. Rogue Wave marries High Performance Computing with High Productivity Computing to enable developers to harness the power of parallel applications and multicore computing. Rogue Wave products reduce the complexity of prototyping, developing, debugging, and optimizing multi-processor and data-intensive applications. Rogue Wave customers are industry leaders in the Global 2000, ISVs, OEMs, government laboratories and research institutions that leverage computationally-complex and data-intensive applications to enable innovation and outperform competitors. Rogue Wave is a Battery Ventures portfolio company. For more information, visit www.roguewave.com.
For additional information, contact:
Jessica Fishman
Rogue Wave Software
Email Contact


Copyright @ Marketwire
Page: 1
Related Keywords:
HPC, software, parallel applications, multicore, optimize memory, debug, application development, Applications,Productivity Applications,Business Issues,Software Development,Other Applications,Tools,Germany,Marketwire, Inc., ,Computer Science,Other,
---