Riverbed to Showcase IT Infrastructure Performance Solutions at TechNet Asia-Pacific 2009
Company to Demonstrate the Role of WAN Optimization in Enhancing Communications and Improving Efficiency Within Defense Organizations
(November 02, 2009)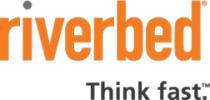 SAN FRANCISCO, CA -- (Marketwire) -- 11/02/09 -- Riverbed Technology (NASDAQ: RVBD), the IT infrastructure performance company for networks, applications and storage, today announced its participation at TechNet Asia-Pacific 2009, taking place November 2-5 at the Sheraton Waikiki and Royal Hawaiian Hotels in Honolulu, HI. TechNet Asia-Pacific is the largest and most complete defense, communications and information technology event for the Asia-Pac region. Attendees can visit Riverbed® at booth #39 to learn how the company's wide area network (WAN) optimization solutions enhance communication, collaboration and operational efficiency within defense organizations.
Organizations wishing to accelerate mission-critical data across diverse network environments can leverage Riverbed WAN optimization solutions to increase performance across the broadest range of applications. Organizations, including government agencies and defense departments, utilize Riverbed to enable IT environments by consolidating and virtualizing global IT assets, speeding data transfers and decreasing backup and data replication times by up to 90 percent, all while cutting IT costs by up to 30 percent.
Riverbed recently extended its commitment to federal enterprises by completing a successful assessment by the Joint Interoperability Test Command (JITC). JITC, a military organization under the Defense Information Systems Agency (DISA) and the Department of Defense (DoD), conducts security and interoperability testing of national security systems and information technology systems hardware, software and components. To further its support for federal enterprises, Riverbed continues to work on additional important federal security standards. Riverbed is currently in the process of seeking Federal Information Processing Standards Publications (FIPS) 140-2 Validation and is also officially in evaluation for an EAL4+ certification under the Canadian Communications Security Establishment's (CSE) Common Criteria Evaluation and Certification Scheme (CCS).
Conference attendees can learn more about Riverbed WAN optimization solutions and how they are currently being leveraged by defense organizations, including:
-- Riverbed Steelhead® appliances, powered by the Riverbed Optimization System (RiOS®), accelerate applications, enabling customers to consolidate their IT assets, optimize bandwidth usage and improve disaster recovery (DR) processes -- leading to cost-cutting, increased data security and greater application performance. The most recently announced version, RiOS 6.0, which is expected to be generally available in Q4 2009, has new and enhanced support for Citrix, Mac clients, Oracle E-Business 12, and Web applications such as Microsoft SharePoint and SAP. Disaster recovery capabilities and the Riverbed Services Platform (RSP) are also enhanced with many new features.
-- RSP is a virtualized platform that enables a drastic reduction in an enterprise's IT footprint by running up to five third-party software modules at one time -- without the need for separate dedicated servers. Services currently available for deployment on the RSP include streaming media, print services, network management sensors, unified threat management/web proxy services and DNS/DHCP/IPAM. Additionally, through Riverbed's partnership with Global Protocols, SkipWare is available as an application enabled to run on the RSP, enabling comprehensive, cross-layer optimization without sacrificing Space Communication Protocol Standards (SCPS) standards compliance or interoperability.
-- Steelhead Mobile software can help defense organizations meet mobility performance requirements by enabling employees to instantly access data from any location and accelerate applications to remote locations, giving warfighters timely access to mission-critical information.
To learn more about Riverbed WAN optimization solutions, conference-goers can visit Riverbed on the TechNet Asia-Pacific 2009 show floor.
What: Riverbed exhibiting at TechNet Asia-Pacific 2009 When: Tuesday, Nov. 3, 9:00 a.m. - 5:00 p.m. Wednesday, Nov. 4, 9:00 a.m. - 5:00 p.m. Thursday, Nov. 5, 9:00 a.m. - 2:30 p.m. Where: Sheraton Waikiki and Royal Hawaiian Hotels in Honolulu, HI Exhibit Hall Booth #39
Forward Looking Statements
This press release contains forward-looking statements, including statements relating to the expected demand for Riverbed's products and services, statements regarding performance results of Riverbed solutions that may suggest likely or certain outcomes, statements regarding Riverbed's ability to successfully complete additional federal security evaluations, and statements relating to Riverbed's ability to meet the needs of distributed organizations. These forward-looking statements involve risks and uncertainties, as well as assumptions that, if they do not fully materialize or prove incorrect, could cause our results to differ materially from those expressed or implied by such forward-looking statements. The risks and uncertainties that could cause our results to differ materially from those expressed or implied by such forward-looking statements include our ability to react to trends and challenges in our business and the markets in which we operate; our ability to anticipate market needs or develop new or enhanced products to meet those needs; the adoption rate of our products; our ability to establish and maintain successful relationships with our distribution partners; our ability to compete in our industry; fluctuations in demand, sales cycles and prices for our products and services; shortages or price fluctuations in our supply chain; our ability to protect our intellectual property rights; general political, economic and market conditions and events; and other risks and uncertainties described more fully in our documents filed with or furnished to the Securities and Exchange Commission. More information about these and other risks that may impact Riverbed's business are set forth in our Form 10-Q filed with the SEC on October 30, 2009. All forward-looking statements in this press release are based on information available to us as of the date hereof, and we assume no obligation to update these forward-looking statements. Any future product, feature or related specification that may be referenced in this release are for information purposes only and are not commitments to deliver any technology or enhancement. Riverbed reserves the right to modify future product plans at any time.
About Riverbed
Riverbed Technology is the IT infrastructure performance company. The Riverbed family of wide area network (WAN) optimization solutions liberates businesses from common IT constraints by increasing application performance, enabling consolidation, and providing enterprise-wide network and application visibility -- all while eliminating the need to increase bandwidth, storage or servers. Thousands of companies with distributed operations use Riverbed to make their IT infrastructure faster, less expensive and more responsive. Additional information about Riverbed (NASDAQ: RVBD) is available at www.riverbed.com.
Riverbed Technology, Riverbed, Steelhead, RiOS, Interceptor, Think Fast, the Riverbed logo, Mazu, Profiler and Cascade are trademarks or registered trademarks of Riverbed Technology, Inc. All other trademarks used or mentioned herein belong to their respective owners.
Add to Digg Bookmark with del.icio.us Add to Newsvine
MEDIA CONTACT
Kristalle Ward
Riverbed Technology
415-247-8140
Email Contact

INVESTOR RELATIONS CONTACT
Renee Lyall
Riverbed Technology
415-247-6353
Email Contact


Copyright @ Marketwire
Page: 1
Related Keywords:
federal, defense, WAN optimization, application acceleration, warfighters, IT consolidation , Sales,Applications,Sales & Marketing,Storage,Security,Internet,Business Issues,Hardware,Services,Software,Misc,Backup,Networks,Security,Standards,Security,Internet Server Applications,Management,Sales,Sales,Broadcast,Management,Streaming,Business,Standards/Initiatives,Streaming/Webcast,Storage,Mac,OS9,OSX,Marketwire, Inc.,IT (Information Technology),Security,Internet Technology,Computer Science,Business,Outdoor Sports,Streaming Media,disaster,Family,Other,
---