RiverMeadow and cloudTP Enter Into Strategic Alliance to Deliver Rapid Cloud Migration Services to Enterprise Customers
Developer of enCloud(TM) Automated Virtualization and Cloud Migration Software Platform Joins Forces With the Leader in Transforming Businesses With Cloud Solutions to Make Enterprise Cloud Migration an Easy and Affordable Reality
(June 12, 2012)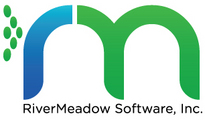 WESTFORD, MA and BOSTON, MA -- (Marketwire) -- 06/12/12 -- RiverMeadow Software Inc., developer of the enCloud automated virtualization and cloud migration software platform, and Cloud Technology Partners™ Inc. (cloudTP™), the leader in transforming businesses with cloud solutions, today announced a strategic alliance that will dramatically ease and accelerate enterprises into-and-between clouds while keeping costs at a minimum.
The two companies already have a successful track record in working with global clients. Collaborating on a project at Korea Telecom, cloudTP and RiverMeadow successfully migrated over one thousand physical servers to the cloud in just three months. The combination of cloudTP's unique transformational service approach and the enCloud software platform's unmatched ability to migrate servers and live-workloads as-is drastically minimized the cost and complexity typically associated with large datacenter migration projects. The result was an accelerated time to production without any service interruption.
"Working with cloudTP aligns RiverMeadow with an industry leader in strategic cloud transformation and tactical execution. Through their strategic transformation consulting and application implementation services, they deliver incredible value and efficiencies to enterprise clients seeking to migrate to the cloud," said Mark Shirman, President of RiverMeadow. Shirman continued, "cloudTP's deep expertise in enterprise cloud transformation requirements makes them an ideal partner."
"enCloud will enable cloudTP to more easily and affordably migrate enterprise datacenters into public, private and hybrid clouds," said Chris Greendale, Founder and CEO, Cloud Technology Partners (cloudTP). Greendale added, "cloudTP's transformational services are enhanced by the enCloud platform's flexible cloud deployment capability which provides the enterprise with the agility required to optimize their cloud lifecycle strategies."
About RiverMeadow Software
RiverMeadow Software Inc., based in Westford, MA, is accelerating cloud adoption with the leading software for automated cloud onboarding and public, private and hybrid cloud agility. RiverMeadow™ enCloud™, without agents or interruption, can help enterprises, service providers, and cloud brokers exploit Infrastructure as a Service (IaaS) with less cost and complexity.
enCloud is the key to cloud self-service onboarding, enabling the migration of enterprise servers and live workloads from physical, virtual and cloud environments to-and-between clouds. The enCloud software platform, delivered via licensed software or SaaS model, provides a platform for rapid customer onboarding to the cloud and dramatically reduces the cost and complexity associated with traditional cloud migrations. Without templates, agents or server interruption, enCloud moves servers "as-is" with the least operator effort and the shortest start-to-finish time. In support of hybrid public-private clouds, enCloud supports round-trip moves back to any cloud stack.
RiverMeadow and enCloud are trademarks or registered trademarks of RiverMeadow Software. All other trademarks are the property of their respective owners. For further information visit: www.rivermeadow.com, email: info@rivermeadow.com, or call: (978) 467-4090.
About Cloud Technology Partners (cloudTP)
Based in Boston, MA, Cloud Technology Partners™ (cloudTP™) is the leader in transforming businesses with cloud solutions. From strategic transformational consulting to application implementation, cloudTP provides enterprises with solutions to plan and execute migration of business processes, applications and customer data to private, public or hybrid clouds. By doing this, companies are able to reduce costs, increase efficiencies, accelerate business growth, enhance agility, drive innovation and increase competitive advantage. For further information, please visit: www.cloudtp.com, email: info@cloudtp.com, or call: (617) 674-0874.
Scott Colgan
Email Contact


Copyright @ Marketwire
Page: 1
Related Keywords:
RiverMeadow Software, Inc., Applications, Business Issues, Korea, Marketwire, Inc., Business, Other,
---